2019: A Year of Innovation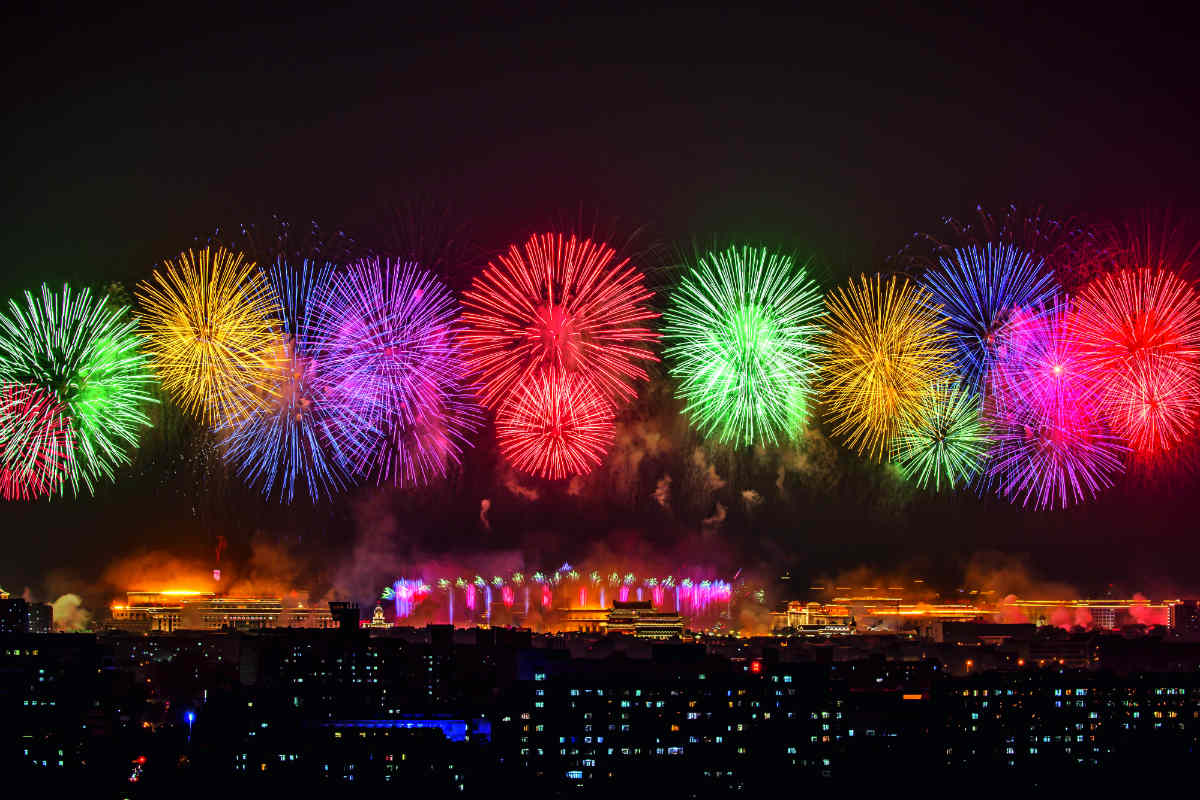 On July 24, 2019, the World Intellectual Property Organization (WIPO) released the Global Innovation Index 2019 in New Delhi, India. China has maintained its upward momentum on the list for four consecutive years. The country ranked 14th last year, up three positions from 2018. In 2019, innovation played a greater leading role in China's economic and social development. Chang'e-4, China's lunar probe, completed the first soft landing on the far side of the moon. A high-performance superconducting quantum processor was developed. China also officially granted commercial licenses for 5G to several enterprises. All these achievements are evidence that China's scientific and technological strength and innovation capabilities have continued to grow. In 2020, the country's innovation-driven development is expected to reach new heights, and new breakthroughs are expected to be achieved.
Chang'e-4: Visiting the Far Side of the Moon
At 10:26 a.m. on January 3, 2019, the one-ton-plus Chang'e-4 probe successfully landed in the Von Karman Crater of the South Pole-Aitken Basin on the far side of the moon after a 26-day journey. Soon, the lander snapped the world's first close-up photo of the moon's far side and sent it back to Earth. On the afternoon of January 11, with support from the Queqiao relay satellite, the lander and Yutu-2 rover took photos of each other on the far side of the moon, marking a complete success of China's Chang'e-4 lunar probe mission.
The success of the Chang'e-4 mission marked a new starting point for China's lunar exploration program. The landing on the far side of the moon was one of the most convincing signs of China's transformation into a major space power and a great contribution to human exploration of the universe.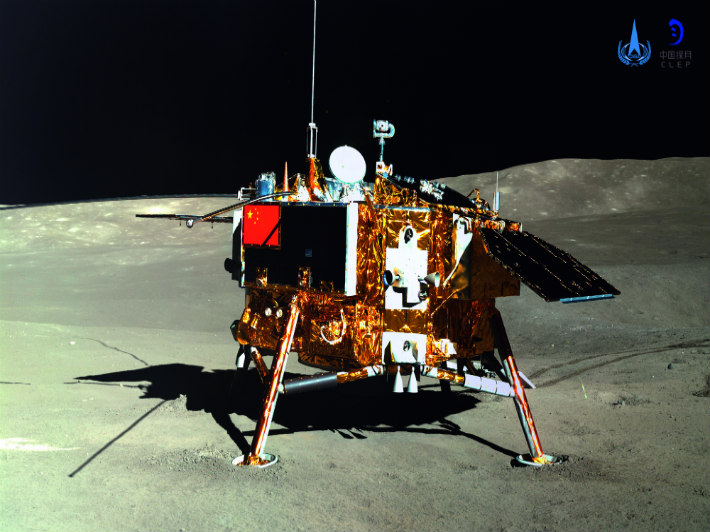 BeiDou-3 System: Core Constellation Deployment
By the end of 2019, China had successfully sent all medium Earth orbit (MEO) satellites for the BeiDou-3 system into space, marking a completion of the global navigation system's core constellation deployment. The BeiDou-3 system, the latest generation of China's BeiDou navigation system (also known as BDS) and a global geolocation network, is expected to be completed in 2020.
The BDS is independently constructed and operated by China to become the third mature global satellite navigation system after the United States' GPS and Russia's GLONASS. Compatible with other satellite navigation systems, the BDS provides real-time, all-weather and high-accuracy positioning, navigation and timing services for global users. It marks an overall rise in China's aerospace capabilities.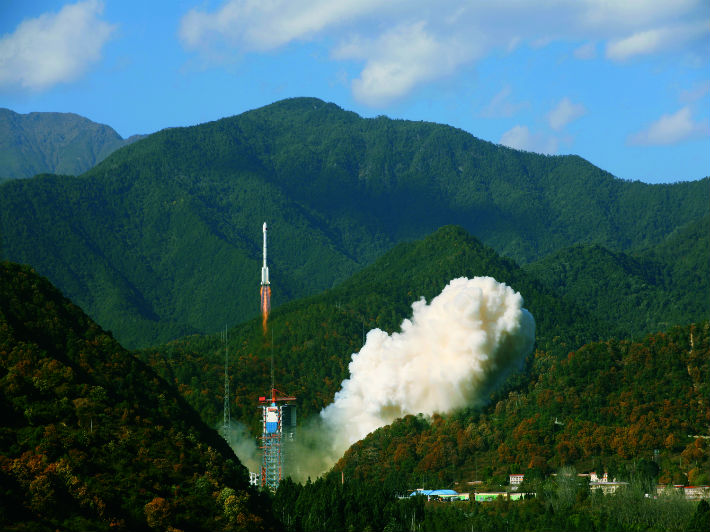 Superconducting Quantum Processor: Rapid Quantum Research
In August 2019, a team led by Professor Pan Jianwei from the University of Science and Technology of China and a team led by Researcher Fan Heng from the Institute of Physics of the Chinese Academy of Sciences achieved something remarkable. They jointly completed the development of a high-performance, 24-qubit superconducting quantum processor and realized high-precision quantum coherence control of more than 20 qubits in solid-state quantum computing systems for the first time. The research result was published by the world's flagship physics journal, Physical Review Letters.
The international academic community is researching quantum computing across multiple technical lines. Superconducting quantum computing is considered one of the most likely solutions to be put into practice. In recent years, Chinese scholars, including Pan Jianwei, Zhu Xiaobo and Peng Chengzhi, have made important achievements with global influence in the research of superconducting quantum computing.
5G Commercial Licenses: Internet of Everything
On June 6, 2019, China's Ministry of Industry and Information Technology granted 5G commercial licenses to four domestic companies: China Telecom, China Mobile, China Unicom and China Broadcasting Network. Some industry insiders hold that this move kicked off the commercial use of 5G in China. The country's 5G-supported application scenarios are expected to expand from mobile internet to mobile Internet of Things, and 5G technology will establish high-speed, mobile, safe and wide-reaching next-generation information infrastructure. Moreover, 5G technology will accelerate the digital transformation of many industries and be more intensively employed in sectors such as the Industrial Internet and the Internet of Vehicles, creating new opportunities and increasing the growth of China's digital economy.
Over the years, Chinese companies have actively participated in global communications standards formulation, network construction and industry promotion, contributing to the development of the global mobile communications industry. China has also absorbed global wisdom during its 5G research and development process.
Beijing Daxing International Airport: Phoenix Takes Off
On September 25, 2019, Beijing Daxing International Airport opened for business. Dubbed one of the "seven wonders of the modern world" by influential British newspaper The Guardian, the new aviation hub has introduced numerous innovations. The airport is equipped with a modern three-dimensional transportation system, which not only enables different kinds of transfers inside the airport, but also conveniently connects to the external transit network. It is the world's largest single-structure airport terminal, featuring unique design, superb engineering and advanced technology. Many high technologies such as facial recognition security-check systems and paperless check-in machines are widely used in the airport.
The operation of the Daxing airport can better serve China's opening up and is conducive to the participation of China's civil aviation in international competition.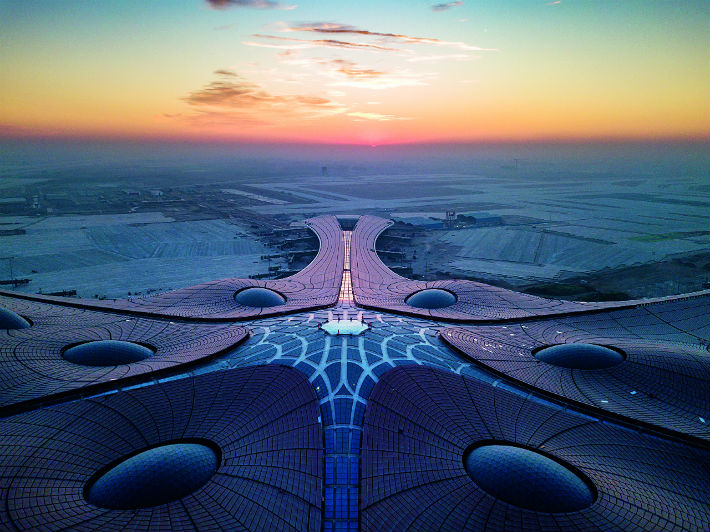 Facial Recognition Technology: At First Glance
In April 2019, Metro Line 1 in Jinan City, Shandong Province, became the first subway line in China to use 3D facial recognition technology. After uploading facial information through an app, passengers can simply let devices at the entrance scan their faces to pass through the turnstile in two seconds. The technology can detect fraudulent use of photos, videos and masks, and the error rate was reported at one in a million.
In 2019, facial recognition technology proliferated in China. Payments, locks and security checks using facial recognition are becoming increasingly common in daily life. Facial recognition technology has been widely used in a number of fields including consumer electronics, automotive electronics, security, online payments and finance.
Ant Forest: From Virtual Trees to Real Forests
On September 19, 2019, Ant Forest, a green initiative launched by Ant Financial of China's e-commerce giant Alibaba Group, received the 2019 Champions of the Earth award, the United Nations' highest environmental honor. It was the third time a Chinese project won the award. The Saihanba Afforestation Community and the Zhejiang Green Rural Revival Program were awarded the honor in 2017 and 2018, respectively.
The initiative was launched on the Alipay platform in August 2016. In the Ant Forest scheme, any activity considered low carbon such as walking, taking public transportation and using online payments is converted into virtual "green energy." Earned energy can be used to grow a virtual tree in the user's "forest" on the Alipay platform. Users can exchange the virtual tree for the real deal with enough points: Ant Forest plants real trees with the help of local authorities in desertified areas of China. As of August 2019, a total of 500 million Ant Forest users had helped reduce carbon emissions by 7.92 million tons and planted 122 million trees in China.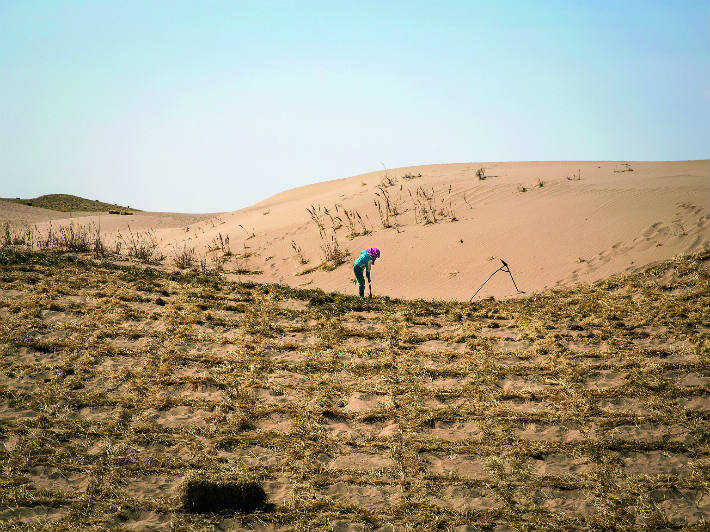 Jiaolong Manned Submersible: Deep Sea Diving
On April 21, 2019, after 15 months of overhaul and technological upgrade, the Jiaolong manned submersible was released to the public at the National Deep Sea Center in Qingdao, Shandong Province. The technological upgrade of Jiaolong intended to enhance its safety, toughness and detectability, improve its operating efficiency and maintain its technological superiority globally. After sea trials, Jiaolong will continue to conduct frontier scientific research in the deep sea, resource exploration and deep-sea environmental monitoring and protection.
Jiaolong is China's first self-designed and independently developed deep-sea manned submersible. China is the fifth country in the world to deploy deep-sea exploration technology after the United States, France, Russia and Japan. The technological upgrade of Jiaolong is also part of preparations for a 2020 voyage around the world.
Artificial Intelligence: Smart Development
On July 13, 2019, paintings created by Xiaobing, Microsoft's artificial intelligence (AI) robot, were displayed at the Art Museum of China Central Academy of Fine Arts in Beijing. The exhibition, "Alternative Worlds," was the first solo art show in China to exhibit paintings created by AI. Xiaobing, which composed the paintings, emulated the styles of six female artists from different eras and backgrounds to produce hundreds of paintings.
Xiaobing received "art education" with the help of hundreds of young Chinese engineers for 22 months. Works by 236 renowned human painters across 400 years of art history were used to "train" the robot. After learning, Xiaobing gained the ability to produce original paintings independently inspired by text or other creative sources.
Zanubrutinib: Chinese Cancer Therapy Reaches the U.S.
On November 15, 2019, Brukinsa (zanubrutinib) capsules manufactured by Chinese biomedical company BeiGene, Ltd. were approved by the United States Food and Drug Administration (FDA) for treatment of adult patients with mantle cell lymphoma who have received at least one prior therapy. It marks the first time that an innovative therapy from a Chinese drug developer has entered the U.S. market at a time when most new drugs, especially cancer therapies, are still imported into the Chinese market. The approval marked a breakthrough for Chinese drug developers.