All-Out Rescue Efforts
Edited by
Wang Shuya
Photographs by
VCG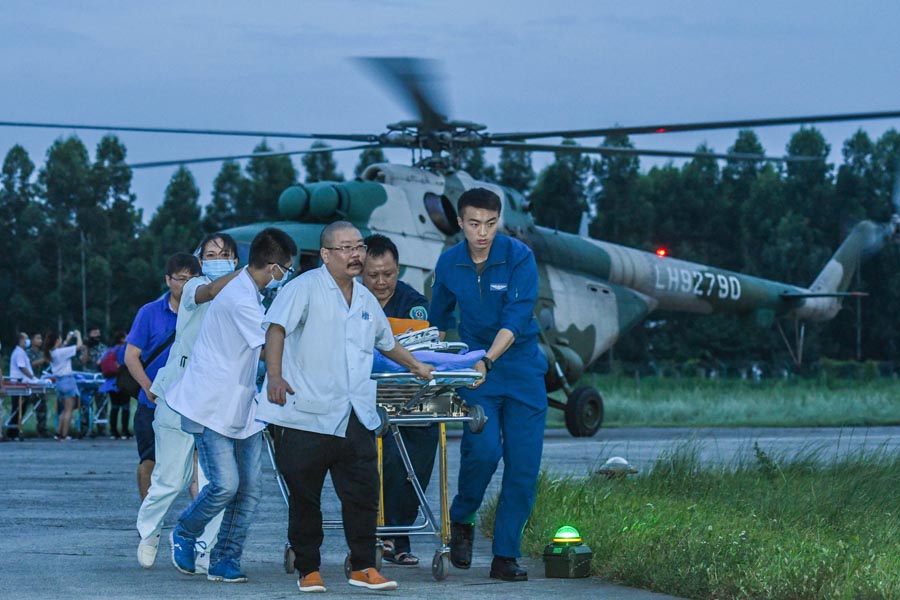 August 9, Chengdu, Sichuan Province: One of the first nine rescued is transported by a helicopter to Chengdu to receive better medical treatment.
A 7.0-magnitude earthquake stuck Jiuzhaigou County in the Aba Tibetan and Qiang Autonomous Prefecture at 9:19 p.m. on August 8. After the quake, President Xi Jinping quickly called for all-out efforts to rapidly organize relief work and rescue the injured. With a speedy response, rescue work went smoothly and efficiently. Over 60,000 tourists and migrant workers had been evacuated by August 10.
Known for its ethnic minority communities, mountainous landscape, and stunning scenery, Jiuzhaigou Valley was listed by UNESCO as a World Heritage site in 1992. Thanks to the relief work, the site is regaining its beauty.