Asian Solutions to Benefit the People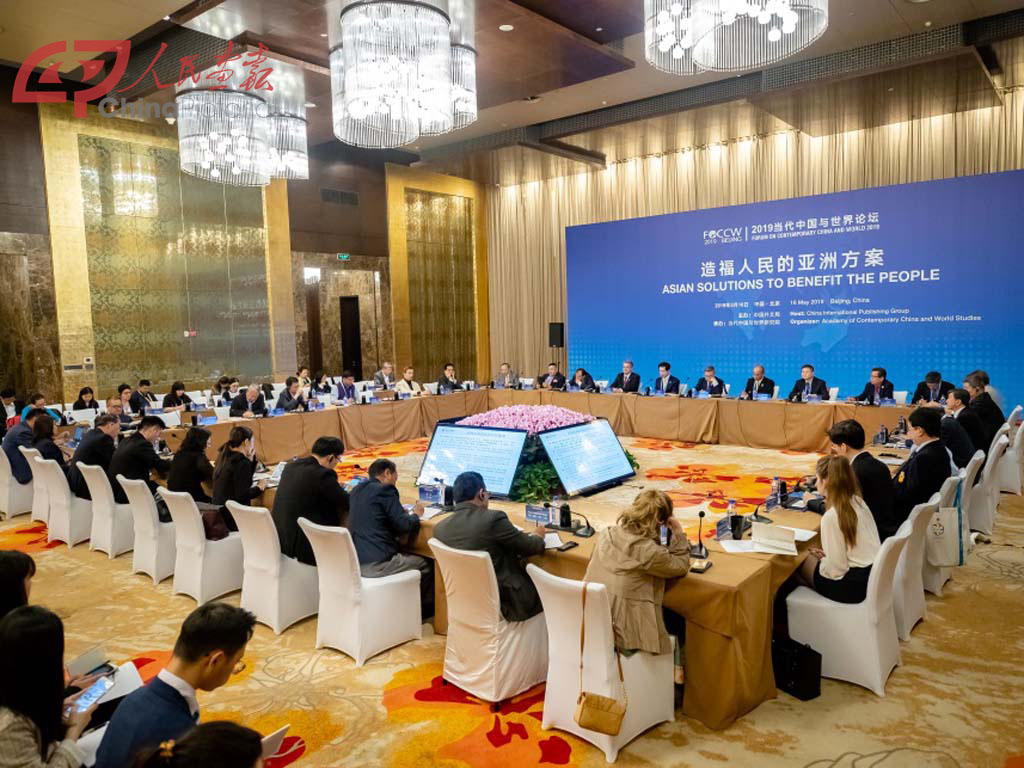 "I would like to highlight that Singapore and China have a long standing practice of working closely with each other to find mutually beneficial solutions for their people," Lye Liang Fook, a senior fellow with Singapore's Institute of Southeast Asian Studies, said Wednesday at a session with the theme of "Asian Solutions to Benefit the People."
The event was part of the Conference on Dialogue of Asian Civilizations.
While talking about "Asian solutions," Fook said that the solutions to any issue and challenge can also originate from countries beyond Asia. "If we are focused on the outcomes, i.e. how we can best address the needs of our respective population, which are becoming increasingly more difficult in the age of rapid technological advances and rising anti-globalization sentiments, we can be open to solutions or ways wherever they may come from," said Fook, adding that an open and inclusive approach is therefore key to finding solutions to our current and anticipated future challenges.
Nakajima Atsushi, chairman of Japan's Research Institute of Economy, Trade and Industry, believed that the solutions to benefit the people rooted in Asian people's value and it needs to incorporate the efforts from family, company and government as well.
"East Asian society highly values family to be a fundamental social unit. Furthermore, research shows the positive effects of social relationships of family on economic development. This Asian social attitude of coexistence and cooperation between families and companies with the government can aid economy to grow and society to become sustainable and wealthy," Atsushi remarked.
Ronnie Lins, president of the Center China-Brazil: Research and Business, doesn't hail from Asia but has always been focusing on the continent and optimistic about its future. "I think the Asian continent in next years could have the bigger growth potential in the world. Economic development will solve much of social problems," he said. "However, it will require deep reforms, expanding business relationships, and focusing on innovation, to create higher value-added products."
"The market economy empowered by the government is one of our solutions to create more wealth and then benefit the people," said Li Daokui, dean of the Institute for the Chinese Economic Practice and Thinking at Tsinghua University. So he called on the Chinese government to strengthen its capacity-building in an effort to better deliver on the people's aspiration for a better life.
Around 60 government officials, leaders of international organizations and academicians attended the session.