BRICS nations urged to boost exchanges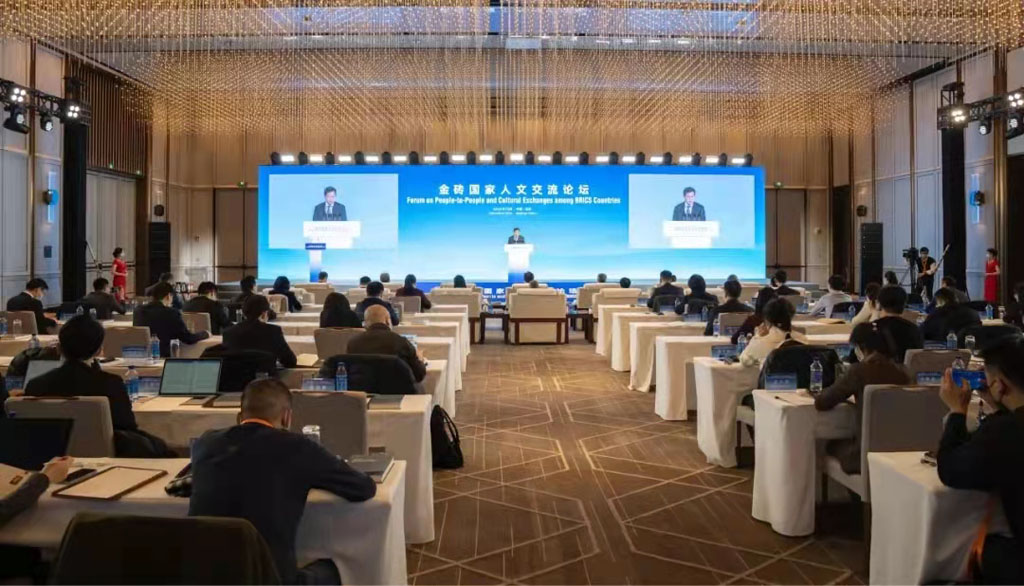 The BRICS countries-Brazil, Russia, India, China and South Africa-should further extend people-to-people and cultural exchanges to address common global challenges, a senior official said.
Zhang Jianchun, deputy head of the Publicity Department of the Communist Party of China Central Committee, delivered a keynote speech at the Forum on People-to-People and Cultural Exchanges among BRICS Countries, held on Thursday and Friday in Beijing. The event was organized by the State Council Information Office and China International Publishing Group.
Zhang said this year marks the 15th anniversary of effective cooperation between BRICS countries, which have developed into a force to be reckoned with on the global stage. As the world economy gradually recovers from the COVID-19 pandemic and faces more complex situations and challenges, the BRICS countries need to strengthen people-to-people ties and work together in fields including healthcare, poverty alleviation, education and youth exchanges, he said.
Zhang said each of the BRICS countries has its unique and charming culture and has promoted communications with an open and inclusive attitude, setting an example in the development of global diversity.
"We need to gather forces from all walks of life, create more opportunities and build more platforms for cooperation," he added.
Du Zhanyuan, president of China International Publishing Group, said that promoting more dialogues can help strengthen the ties between peoples, build political mutual trust, deepen economic cooperation and boost cultural prosperity.
Countries around the world, and especially developing nations, face increasingly complex challenges, including COVID-19, economic development, climate change and the gap between rich and poor. The BRICS countries need to promote justice, fairness and other common values for all humanity and explore ways to address global challenges, Du said.
He said the BRICS countries should particularly collaborate on research and development, as well as the fair distribution of vaccines, to contribute to the global fight against the pandemic.
The BRICS nations also have great potential for people-to-people exchanges and should promote more cultural cooperation that engages media, think tanks and young people to create more mutual understanding and appreciation of arts and culture, Du added.