China keeps advancing in Ease of Doing Business rankings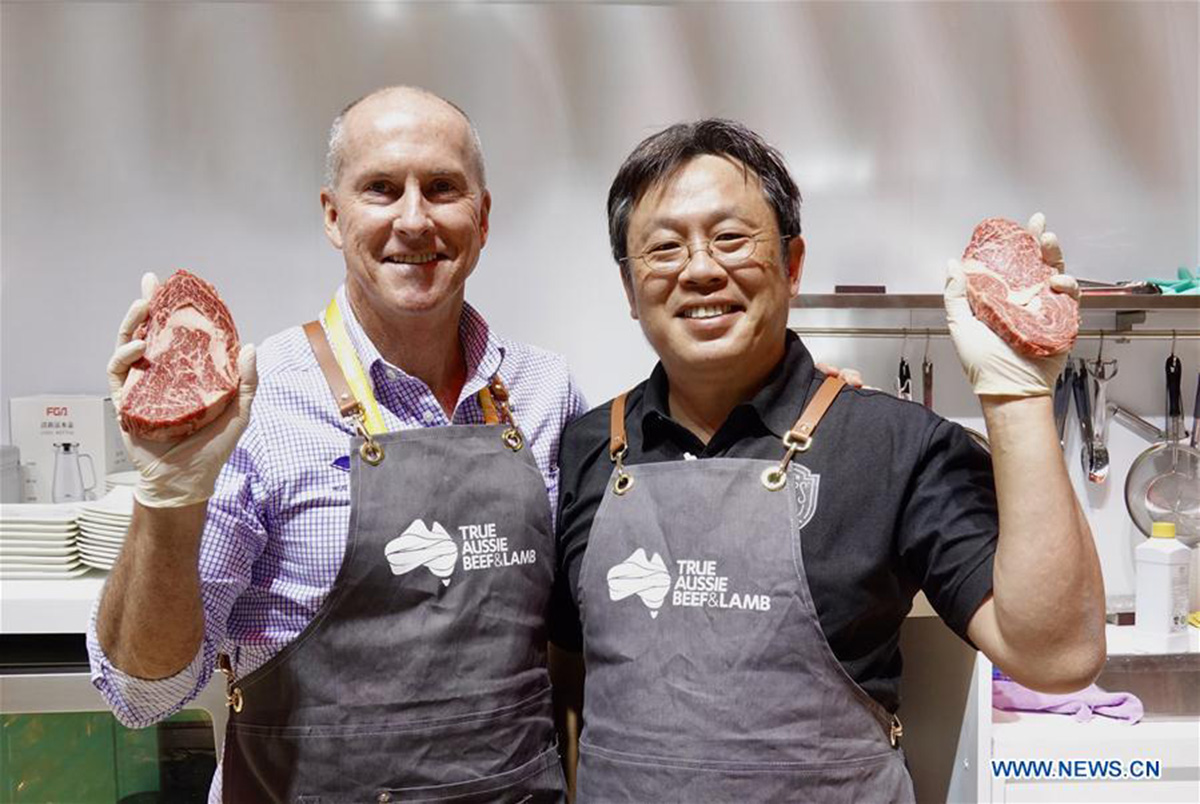 In the latest version of its flagship report "Doing Business 2020," released on Oct. 24, the World Bank named China among the top 10 performers in implementation of reforms across eight areas during the past year. And China is ranked 31 out of 190 economies, up 15 places from the previous year. These results clearly reflect the profound efforts China has made to improve the environment for doing business.
As the saying goes, "No pain, no gain." And indeed, the rise in the global ranking of China's business environment did not come as a free gift. In fact, Chinese government agencies at many levels have gone to great lengths to achieve this result, and China has launched a series of policies and measures in various fields and capacities. According to Martin Raiser, World Bank Country Director for China, the country has undertaken substantial efforts to improve its domestic business climate for small- and medium-sized enterprises, maintaining an active pace of reform, and he said laudable progress has been achieved on a number of Doing Business indicators, particularly in the area of construction permitting.
In the context of the current synchronous slowdown of the world economy and mounting uncertainty, the ranking serves as a vote of confidence in China's opening up, reforms and economic prospects, which should boost the Chinese market confidence.
Just one day before the release of the report, China unveiled a new regulation to further optimize its business environment by taking an important step to unleash and develop productive forces and advance high-quality development. The regulation, set to take effect on Jan. 1, 2020, aligns with international rules and specifies the principles and directions for fostering a stable, fair, transparent and predictable business environment in China. It guarantees equal market access and fair competition by protecting market entities' management autonomy, property rights and other legitimate rights and interests, as well as by promoting the establishment of a unified national platform for safeguarding those rights and interests.
And this is not the only measure taken to establish a friendlier business climate. Early this year, China announced the reduction of taxes and social insurance contributions of enterprises, not to mention the lowering of government-levied charges and operating service fees. These actions together have contributed to the expansion of the corporate sector this year, especially private and small enterprises. Moreover, a new foreign investment law was passed by the National People's Congress early in the year to support a high standard of opening-up in the current economic landscape.
The "Doing Business" report looked solely at Beijing and Shanghai among Chinese cities, making it a challenge to transfer the policies and practices originated in the two cities to other provinces and cities. Yet this has been in progress over the past number of years. Starting from Shanghai, China's Free Trade Zone (FTZ) has expanded inland and to northeastern provinces, forming the so-called "1 + 3 + 7 + 1 + 6" pilot FTZ network. The policies developed within these FTZs are replicable and transferable. Among others, the "negative list" on foreign investments, first adopted within Shanghai's FTZ, has become a country-wide practice, with a significantly shortened list compared to the first version in 2013.
Although the business environment in China has been greatly improved over the past decades, China's efforts will only continue. China is an active advocate for building an open world economy, and is working hard to strive for these goals in China and beyond. The China International Import Expo (CIIE) provides strong support for the political commitment to continuing to implement new measures to promote a higher level of opening up. And the new foreign investment law, due to take effect in January, is yet another step for China to switch from production factor opening to institutional opening. The new regulation and the foreign investment law, together with the spillover effect of the CIIE on the FTZ development, will make great contributions to the stable, fair, transparent and predictable business environment that China is steadily and successfully building.
He Shuquan is a professor from School of Economics, Shanghai University.
Source: China.org.cn