China Promotes Innovation and Entrepreneurship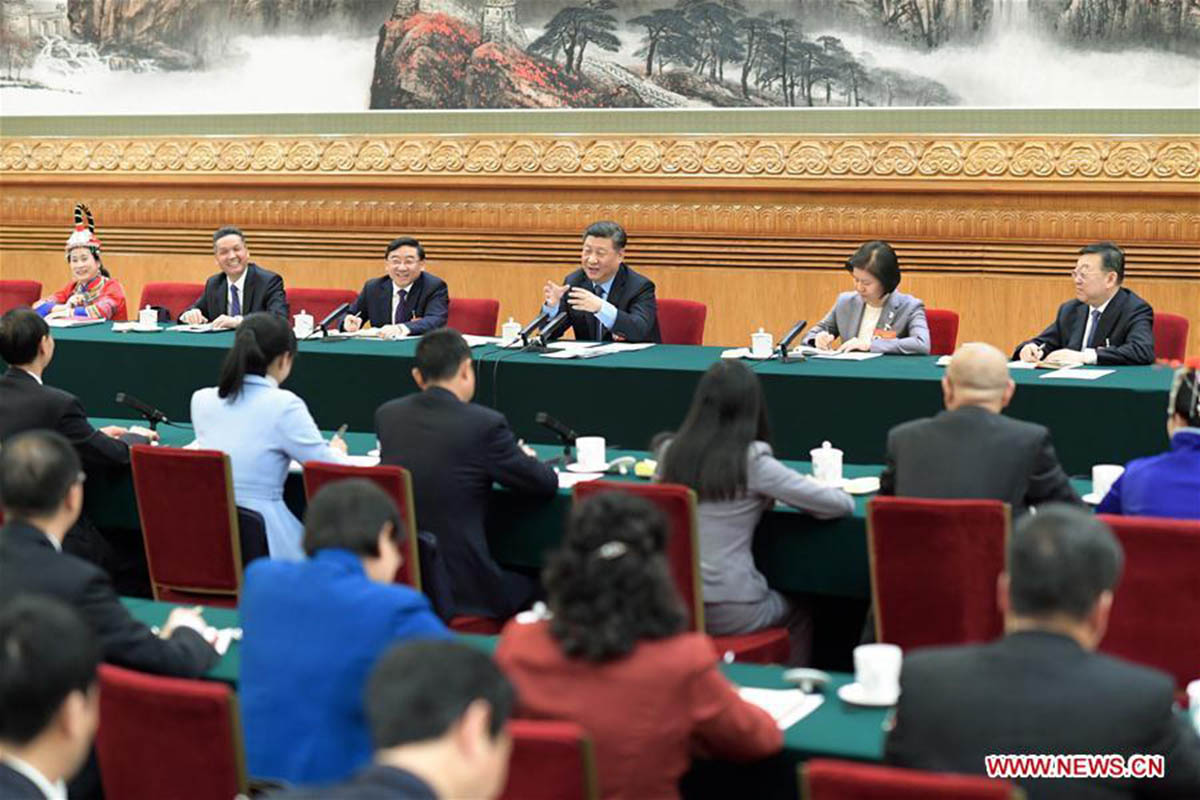 Chinese President Xi Jinping on Sunday afternoon joined deputies from Fujian Province in their deliberation at the second session of the 13th National People's Congress (NPC), China's national legislature.
After a speech by Ding Shizhong, an NPC deputy and chairman of Anta Sports Products Ltd., Xi complimented Ding's efforts to stay focused on the real economy and build up a national sportswear brand.
Xi, also general secretary of the Communist Party of China (CPC) Central Committee and chairman of the Central Military Commission, called for creating favorable conditions for the development of small and medium-sized enterprises as well as young people, and establishing an acceleration mechanism for high-tech companies.
China aims to reduce the tax burdens and social insurance contributions of business enterprises by nearly 2 trillion yuan (US$298.3 billion) in 2019, as part of its broader push to promote manufacturing and fuel the growth of small and micro businesses.
What's more, the government will deepen the value-added tax reform, reducing the current rate of 16 percent in manufacturing and other industries to 13 percent, and lower the rate for such industries as transportation and construction from 10 to 9 percent.
China should seek momentum from reform and opening up, fully unleash the whole society's power for innovation, entrepreneurship and creativity, and keep improving the country's influence and competitiveness in a world that is undergoing profound changes, Xi said.
Xi's remark echoed one of the highlights in the Report on the Work of the Government. The report noted that China will continue to pursue innovation-driven development and foster new drivers for growth. Also, China will continue to upgrade its traditional industries, support the emerging high-tech sector, and increase support for basic and applied research.
The country will also strengthen its innovation capabilities, boost the integrated development of advanced manufacturing and modernized services, and create industrial internet platforms to facilitate transformation and upgrading in manufacturing.