CIIE: Innovation in International Trade
As the economic globalization process undergoes profound changes and the global economic governance system undertakes significant transformations, supply of international public goods is lagging far behind demand. As a responsible major country, China has presented the Belt and Road Initiative to the international community and taken concrete action to put it into practice. The country is about to host the first China International Import Expo (CIIE), testifying to the Chinese conceptual and practical innovation in the supply of international public goods.
Innovation in Supply of International Public Goods
From the perspective of conceptual innovation in the supply of international public goods, hosting the CIIE demonstrates China's new ideas on cooperation, opening up and development, as well as its sincere willingness to open up the domestic market, which represents concrete action in support of economic globalization and trade liberalization.
Firstly, the CIIE echoes the cooperative principle of the Belt and Road Initiative, namely, "extensive consultation, joint contribution and shared benefits." As the first import-themed international expo in the world, the inception of the CIIE marks an innovation milestone in the history of international trade. During the event, participants will exchange views on investment and trade cooperation, carry out project alignment and share the fruits of cooperation. The Chinese government has vowed to import commodities worth US$8 trillion over the next five years. As the host of the CIIE, China will provide two free standard exhibition booths for each participating underdeveloped country in which they can display quality indigenous specialty products such as clothes, consumer goods, food, agricultural products, and health products as well as tourism resources and highlights of their respective cultures.
Secondly, the CIIE showcases China's upgraded concept of all-round opening up. This year marks the 40th anniversary of the country's reform and opening up, as well as the fifth anniversary of the introduction of its Belt and Road Initiative. In this context, hosting the CIIE represents a major step in China's upgraded idea of all-round opening up. The Belt and Road Initiative is open to all countries along the routes as well as other economies rather than staying an "exclusive club." Promoting all-round opening up means China seeks opening up both at home and abroad, continues opening its door to both developed and developing countries and places equal emphasis on "bringing in" and "going global" to break new ground in opening China further through links both eastward and westward, across land and over sea, with constant expansion of the width and depth of its opening.
Finally, the CIIE showcases China's idea of promoting balanced, coordinated development. The Belt and Road Initiative emphasizes not only balanced development of different regions in the country but also coordinated development around the world. It has expanded the channels of China's opening up, provided historic opportunities for the development and opening up of central and western parts of China, and injected new impetus into economic growth and social progress in those regions. The Belt and Road Initiative advocates coordinated development of the global economy to meet the needs of economic development in today's world. Through hosting the CIIE to expand imports, China is encouraging other countries to catch the "fast train" of its rapid economic development to increase momentum in balanced, coordinated development.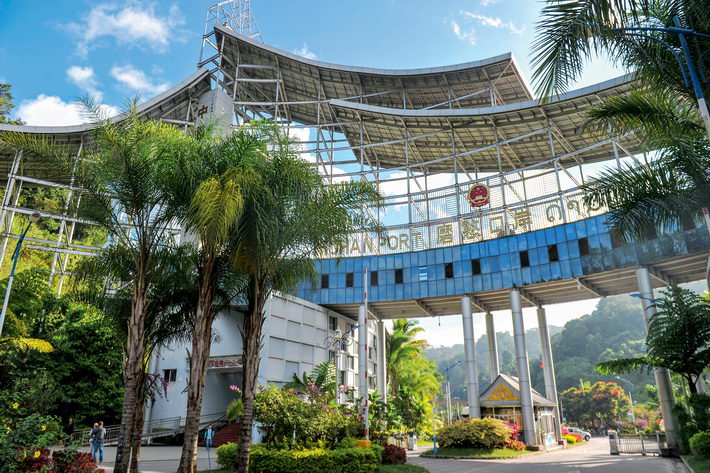 New Channels for International Public Goods
Hosting the CIIE is an important innovative Chinese practice to actively explore new models to supply international public goods.
Firstly, through hosting the world's first international import expo, China is working to expand supply channels of international public goods. The CIIE combines national exhibitions, enterprise exhibitions and the Hongqiao International Trade Forum. The national exhibitions cover space of some 30,000 square meters and focus on comprehensively displaying the trade and investment of participating nations. The enterprise exhibitions cover about 270,000 square meters divided into two sections: goods trade and services trade. The "goods trade" section features six exhibition zones for consumer electronics and household appliances, clothing and other daily consumer products, automobiles, intelligent and high-tech equipment, food and agricultural products, and medical instruments and healthcare products. The Hongqiao International Trade Forum comprises an opening ceremony and three parallel sessions with focus on topics such as "Trade and Opening Up," "Trade and Innovation" and "Trade and Investment."
Secondly, the CIIE aims to mobilize all countries to share common interests in the supply of international public goods to balance national interests and global interests. So far, a total of 80 countries, including 21 developed countries, 50 developing countries and nine least-developed countries, as well as three international organizations, have confirmed their participation in the national exhibitions section of the CIIE. Through increasing imports, China is further opening its market to developing countries, providing development opportunities and jobs for them and exempting least-developed countries from the exhibition fee to help them participate in and benefit from the process of globalization. By focusing on the realization of common interests, the CIIE has attracted enthusiastic participation from domestic and international exhibitors alike. This is key to its success.
Finally, the CIIE aims to promote supply-side reform and meet people's demands for a better life. China is hosting the expo with the intent to enhance the quality of the supply structure, fulfill people's longing for better lives, optimize the consumption structure and advance a consumption upgrade.
In recent years, Chinese tourists have stunned the world with their tremendous overseas spending. This testifies to the great consumption ability of Chinese people and demonstrates China's huge potential in the demand for quality goods and services. The "goods trade" section of enterprise exhibitions offers special exhibition zones for food and agricultural products as well as for medical instruments and healthcare products. Appropriate products will also be displayed in exhibition zones for clothing and other daily consumer products, automobiles and other sectors closely related to improving people's living standards.
As an important measure to implement the Belt and Road Initiative, the CIIE evidences China's conceptual and practical innovation in the provision of international public goods, marking a firm step toward building a community with a shared future for humanity.
The author is research fellow at the School of Russian and Eurasian Studies, Shanghai International Studies University.