Four "News" for China-Africa Cooperation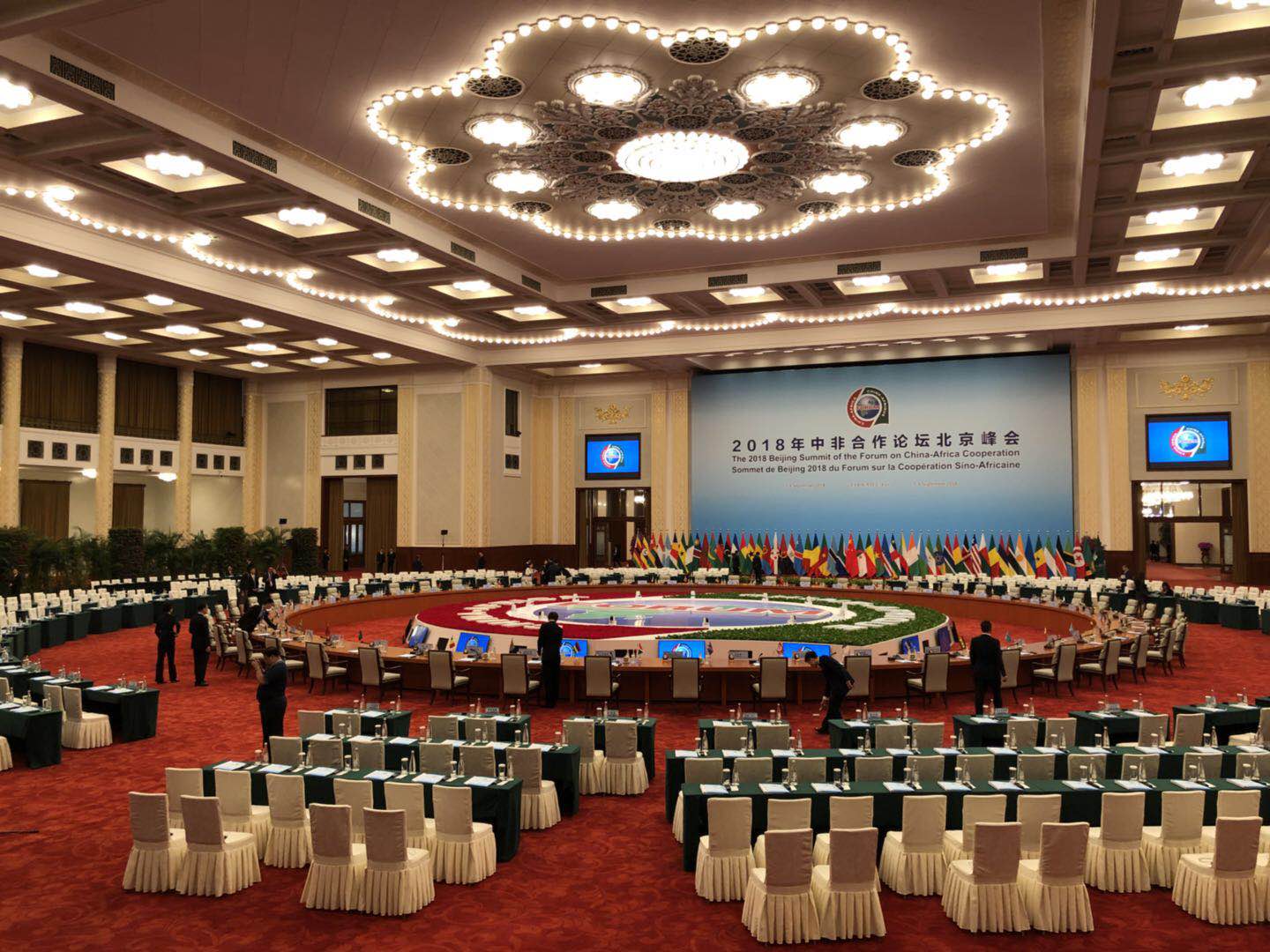 On September 3, 2018, Chinese President Xi Jinping delivered a keynote speech at the opening ceremony of the 2018 Beijing Summit of the Forum on China-Africa Cooperation (FOCAC).
In the speech, Xi said that China will implement eight major initiatives, including expanding imports from Africa, for the next three years and beyond to build a closer community with a shared future for China and Africa.
"President Xi's speech is really impressive," says Zhang Chun, director and research fellow at the Institute for Foreign Policy Studies under the Shanghai Institutes for International Studies. "Especially because for the first time, helping Africa's capacity-building has become an independent part of our action plans even though we have already previously focused on it. And China-Africa institutes will be built. I think this is very important for China-Africa people-to-people exchange. Additionally, China decided to set up a China-Africa peace and security fund to boost cooperation on security, peacekeeping, and law and order between the two sides. I think this is a great leap of China's provision of global public goods, especially in the security area."
Zhang believes that Xi's keynote speech opened a new chapter for China-Africa cooperation. "I think there are four 'news' in the action plans proposed by China in Xi's speech. The first one is "alignment." It means aligning China's Belt and Road Initiative with the AU Agenda 2063, the UN 2030 Agenda for Sustainable Development and the development programs of African countries. This alignment will greatly promote a closer community with a shared future for China and Africa."
"The second 'new' is emphasizing 'sustainability.' In Xi's speech, we can find a lot of adjustments of the support to Africa, especially the portfolio of the capital China will provide for Africa. For example, we have tripled the grants, interest-free loans and concessional loans to Africa, compared to those of the 2015 Johannesburg Summit: They've increased from US$5 billion to US$15 billion, covering sustainable projects related to peace and security, capacity-building and people-to-people exchange," Zhang continues.
"The third 'new' is 'quality.' Over the past 18 years, China-Africa cooperation has grown greatly in quantity. In his speech, Xi mentioned a lot about quality. We will now stop pursing cooperation as marked by numbers but rather, pursue high-quality cooperation. The fourth 'new' — some Africans and foreign analysts often doubt who wins more in the win-win cooperation between China and Africa. This time, China promised to set up a US$5 billion special fund for financing imports from Africa. There is no doubt that China will import more commodities from the continent and help African countries win more," Zhang adds.
Many of the measures in the eight initiatives Xi outlined are designed to help young people in Africa, which will provide young Africans with more training and job opportunities and open up more space for their development.
"I think this is one of the highlights of Xi's speech," Zhang opines. "Young people are important for both sides. China has become an aging society, while in Africa the situation is totally different. More than 50 percent of its population comprises youth people under 18 years of age. If we look at future trends, in the next 15 to 20 years, the African population will increase 50 percent to 1.8 billion from the current figure of 1.2 billion. If we look further, into 2050, the population in Africa will reach 2.5 billion with more young people. This means both opportunities and challenges. Africa currently lacks various resources for education, employment and individual development of young people. So we have to help African countries get through the breakout of the population and problems that come along with it before they enjoy the dividends of its population. We always believe that the future is in the hands of the youth, and China-Africa cooperation, especially people-to-people exchange, needs to be based on exchange and mutual understanding of the youth, which will pave the way for the bright future of cooperation between both sides."