Further Reform and Opening Up to Guide High-quality Development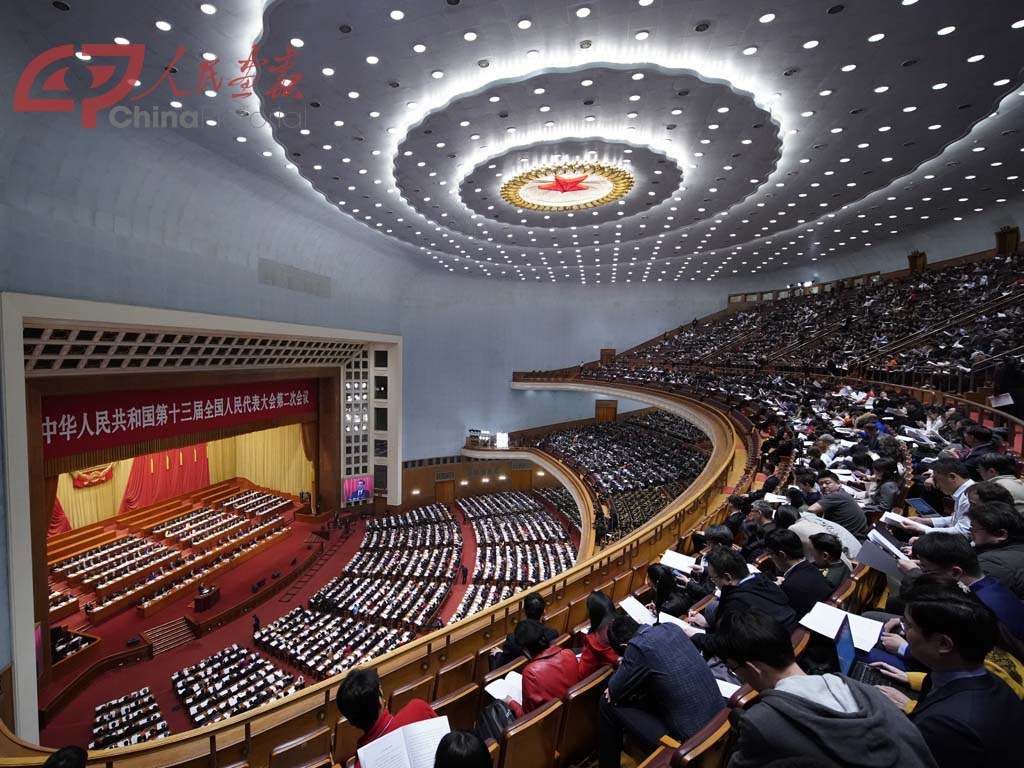 There are many highlights from the 2019 annual sessions of the National People's Congress (NPC) and the National Committee of the Chinese People's Political Consultative Conference (CPPCC), commonly known as the "two sessions," every year. As this year marks the 70th anniversary of the founding of the People's Republic of China, in addition to regular economic and social development layout, the two sessions also mapped out China's major missions in the year of special significance, such as formulating new measures for the period after the 40th anniversary of reform and opening up, promoting the healthy and stable development of the economy and society, and realizing the goal to completing the building of a moderately prosperous society in all respects by 2020. In the government work report delivered by Premier Li Keqiang on March 5, 2019, the following aspects are emphasized at the 2019 two sessions:
The general tone set for work in 2019 is "achieving generally stable growth while making further progress." While the report summarized previous achievements, it pointed out that China also faced many changes despite its generally stable economic performance, some of which caused concern. There are profound changes in the external environment, and China's economy came under new downward pressure. In this context, the focus of this year's work is to achieve "six stabilities": ensure stable employment, a stable finance sector, stable foreign trade, stable foreign investment, stable domestic investment, and stable expectations. The country aims to boost market confidence, enable people to feel more satisfied, happy, and secure, sustain healthy economic development, and maintain social stability
Economic growth target is the key annual target. By 2020, China aims to double its GDP and the per capita income of its urban and rural residents from 2010 levels to build a moderately prosperous society in all respects. To achieve this target in time, according to the economic growth figures from 2010 to 2018, the fundamental requirement for economic growth in 2019 and 2020 is about 6.2 percent, which conforms to its proposed 6 to 6.5 percent economic growth target this year.
The three critical battles are emphasized for the overall situation of stability. China will invert its schedule for overall poverty eradication. The central and local governments should work together to beat poverty with precision alleviation. In order to prevent and defuse financial risks, China should be clear about potential dangers, and ensure that no systemic risks will emerge. In addressing pollution, China should stick to its position, consolidate achievements, focus on major priorities such as the fight to keep skies blue, take a holistic approach and address both symptoms and root causes, and avoid simple and crude actions.
Making good use of its countercyclical macro regulation is important. China will continue to pursue a proactive fiscal policy and a prudent monetary policy with greater intensity, ensure tax and fee cuts are fully implemented, make effective use of local government bonds, and moderately expand the scope of use for special local government bonds; China will also ease or tighten its prudent monetary policy to the right degree, maintain adequate liquidity, improve the transmission mechanism of monetary policy, increase the proportion of direct financing, and alleviate the difficulties faced by enterprises in accessing affordable financing for medium, small, and micro enterprises.
Supply-side structural reform is emphasized among reform measures. Initiated in 2015, supply-side structural reform has been the focus of reform for three consecutive years. This year, China will continue to pursue supply-side structural reform as the main task. The country will strive to reduce the cost for all businesses, intensify efforts to make up for shortcomings in infrastructure, establish fair, open and transparent market rules and a business environment ruled by law, strengthen and promote the reform of innovation system and mechanism, create positive incentives for the development of high-quality enterprises while wiping out the inferior, promote innovation, transformation and upgrading of enterprises, and improve the quality and performance of enterprises.
Attaching greater importance to opening up based on rules and related institutions is crucial. In the future, China will transform from opening up based on flows of goods and factors of production to what is based on rules and related institutions. China will also speed up the exploration and implementation of the negative list system for market access, strengthen efforts to protect foreign investors' legitimate rights and interests, especially in the case of intellectual property rights, and permit wholly foreign-funded enterprises to operate in more sectors. The draft foreign investment law will be submitted to the second session of the 13th NPC for review. Furthermore, China will host the second Belt and Road Forum for International Cooperation, implement the consensus reached by the leaders of China and the United States during their meeting in Argentina late last year and promote China-U.S. trade negotiations. China will also be actively involved in the reform of the World Trade Organization, and promote trade and investment liberalization and facilitation.
The author is a professor at the Institute for International Strategic Studies and vice director of the World Economic Institute of the Party School of the Central Committee of the CPC.