Her Own Gannan
Text by
Zhou Xin
Photographs Courtesy of
Peng Cheng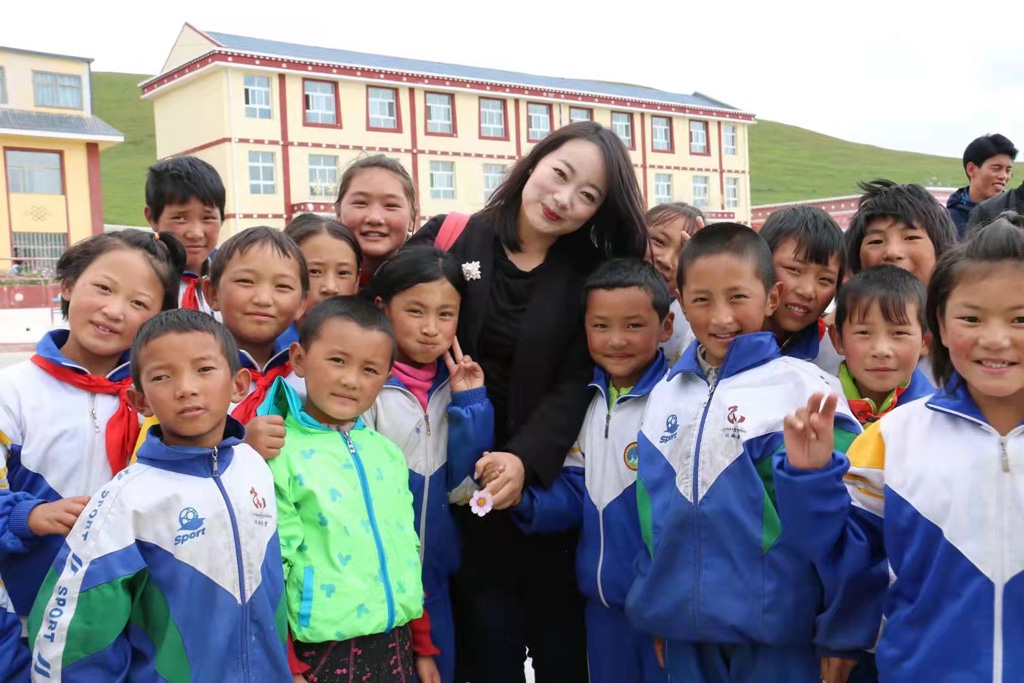 Gannan Tibetan Autonomous Prefecture, located in northwestern China's Gansu Province, is home to nearly 700,000 people from Tibetan, Han, and other ethnic groups.
In her 30s, Peng Cheng has worked for the Gannan Radio and Television Station since 2005. Now she is a producer and journalist for the station, and her experience covering stories in the prefecture is now approaching two decades.
For a Better Gannan
Peng now runs a television program called "Focus" featuring in-depth coverage of major local events. She is involved in every aspect of production,
including stories research, on-camera reporting, and editing. To meet deadlines, she often works around the clock.
Gannan drew a broader spotlight during the poverty alleviation campaign across China in recent years. With an average altitude of over 3,000 meters, the prefecture on the edge of the Qinghai-Tibet Plateau was classified as one of the most impoverished areas in China. A native of Gannan, Peng has witnessed the prefecture's impressive changes during the poverty alleviation campaign both as a local resident and a journalist.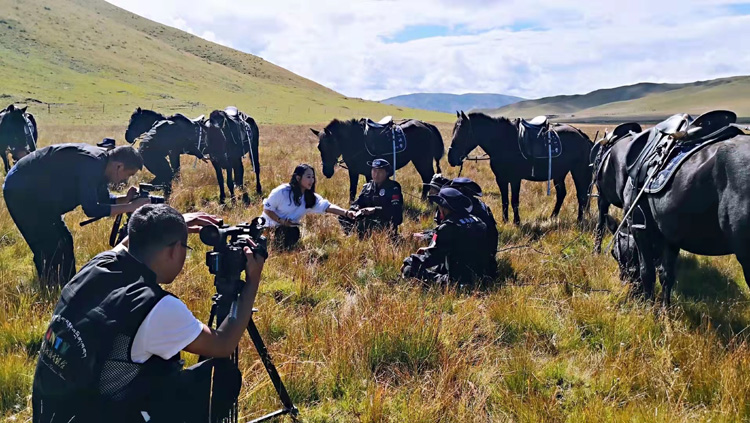 Just years ago, local people from some ethnic groups were still leading nomadic lifestyles and lacked permanent dwellings. Domestic animals strolled all over towns. In recent years, nomadic herders have all moved into modern houses, with their living conditions significantly improved. "When they settle down, it is more convenient for their families to get government support for medical care and education," she said.
Paying It Forward
Peng has always been deeply impressed by her fellow locals. During all her years as a journalist, the story of Dro Gyalsentak has always lingered as a constant reminder of goodness in humanity.
In 1982, Dro's father took in a 42-year-old disabled man named Yang Feizhi, who was almost blind, couldn't walk, and had no family. He was spotted by Dro's father while crawling alongside a road. Since then, they treated him like family, serving him food, washing his clothes, and taking care of him when he was ill. When Dro's father passed away, Dro and his family continued to support Yang, who is now in his 80s.
Unfortunately, Dro was diagnosed with stomach cancer in 2015 and had to stop working. After three years of treatment, the family found it increasingly hard to get by.
Upon learning of their story, the Gannan Radio and Television Station and Peng helped shine light on the family's prior kindness and devastating turn of events. Dro received great support from strangers, who were moved by the acts of kindness Dro's family did to Yang and felt sympathetic to their misfortune. Dro's family received many donations. Dro was eventually able to receive treatment from the best doctors in the country, and the living conditions of his family were also improved.
Unfortunately, Dro passed away in 2020. He continued contacting Peng in the years before, sending her local specialties as gifts during festivals. He even left a message for Peng before his death, thanking her for helping them. "I couldn't do much to help them personally, but our reporting helped Dro and his family get the support that they direly needed. This makes me feel that my work is meaningful," Peng said.
Rebirth of Zhouqu
In 2010, Zhouqu County in the prefecture suffered a severe mudslide, causing 1,557 people killed and 284 missing. Peng joined rescue work as a reporter immediately. "The disastrous scene was really a shock for me," she recalled.
"But the resilience and unity of the local people, as well as kind assistance from around the country, was really impressive," she added. As devastated as it was, the following years brought drastic change as the county was rebuilt. She was involved in covering Zhouqu's reconstruction on the first, second, and third anniversaries of the disaster. "Not to be too dramatic, but the town took on a new look literally every day. I witnessed its rebirth."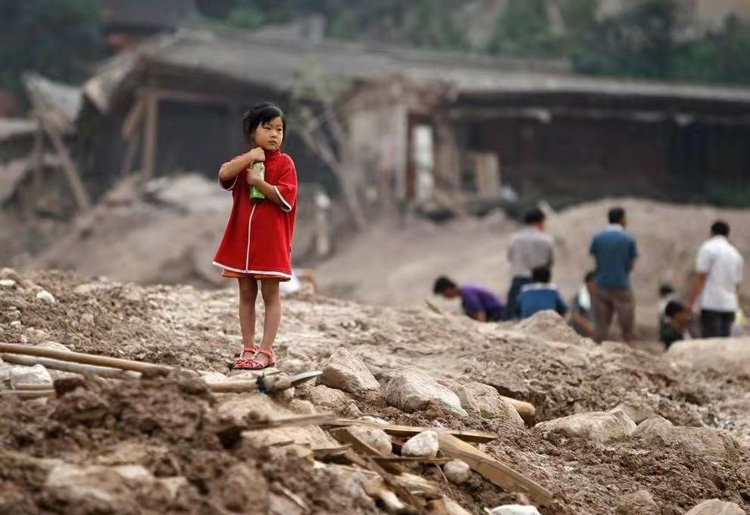 In many local families, only one or two members survived the disaster. For them, losing their houses was paltry compared to losing loved ones.
In agony, many survivors started new families after the disaster. Orphans from the disaster were adopted by newly formed families. "In many families now, everyone has a different surname."
On the 10th anniversary of the disaster, Peng and her colleagues visited the county again. "Their broken hearts were rebuilt along with the town," Peng opined. She wrote an article on the rebirth of hope in Zhouqu, celebrating the resilience of the locals.
She also found that many survivors whose former lives had been destroyed by the tragedy emerged as protectors of local communities and people. Several people saved by the rescue team joined the local police, and the younger generation enlisted in the military in appreciation of the great support from the army rescue team. Many entrepreneurs operating businesses elsewhere went back to support the reconstruction effort.
"The disaster and the resilience of survivors made me rethink the meaning and value of life."
"Women born on the plateau share the nature of the environment around them," she said. As a female Tibetan journalist, Peng is well aware of the unique features of Tibetan women. "They say that the plateau is broad, resilient and strong. So are Tibetan women."
Peng thinks Tibetan women have a singular beauty. "Maybe their beauty is not that delicate, but in harsh living conditions, there is power in their beauty, which is the result of struggle against the environment and a harmonious way of living with it."
"Feminism, in my view, happens in daily life naturally, all the time." But Peng cautioned against overstating the female identity. "Attributing too much to the identity only sets limits."