New Beginnings for a Shared Future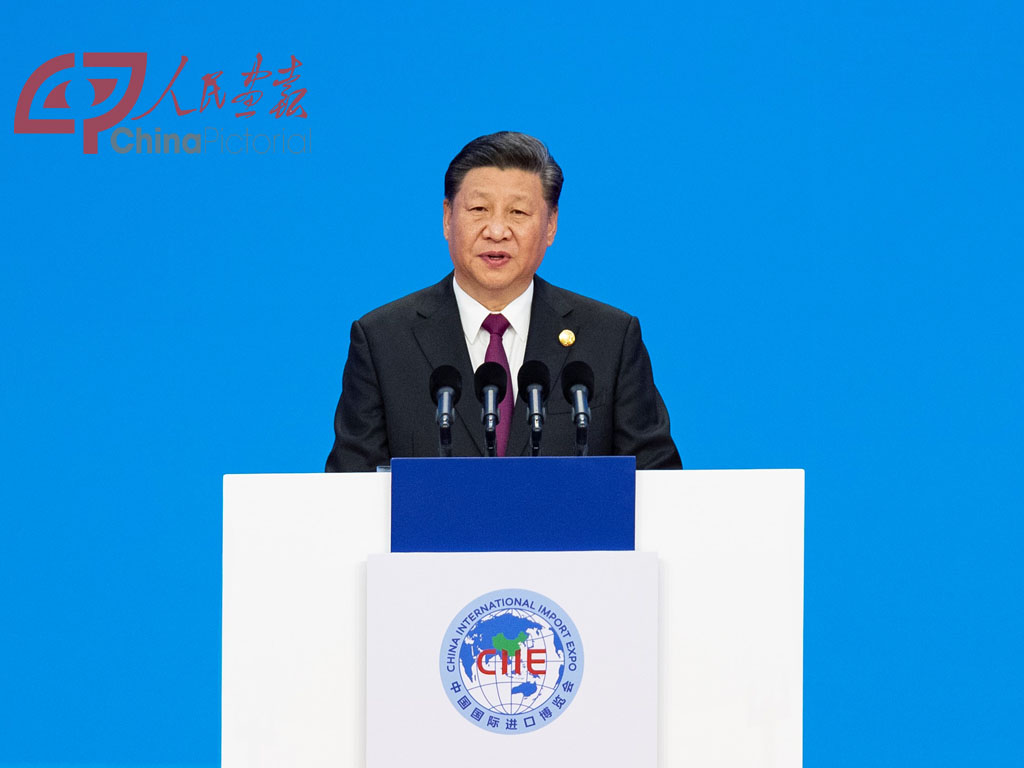 From November 5 to 10, the China International Import Expo (CIIE) is going on in Shanghai, featuring more than 3,600 enterprises and institutions, over 400,000 purchasers from China and abroad and 1,500 representatives from around the world. President Xi Jinping personally raised the curtain on the event with a keynote speech titled "Work Together for an Open Global Economy" As an innovative and pioneering effort made by China marking a historic leap in international trade development, the launch of the CIIE provides a new ray of hope in the gloomy global environment after the rise of anti-globalization and protectionism sentiments.
A Sign of China's Further Opening Up to the World
The year 2018 has witnessed an upsurge in trade protectionism never seen in recent decades, especially after the U.S., in the name of "America First," launched a large-scale trade war against China as well as against its closest allies. Hundreds of billions of dollars worth of goods from China and other countries have been stuck with heavy tariffs, followed by retaliation from the affected countries. In fact, more and more multinational corporations are worried about the policy trends of China, and the IMF recently warned that the world economy is facing downturn pressure due to the policy uncertainty from some major countries. The latest report from the WTO pointed out that the world trade index in the third quarter of 2018 is wavering at 100.3, a warning that means world trade is in the danger of decline.
Now, the first-ever import-themed state-level expo sends a strong signal that China will not close its door to the world, but will only become even more open. China attributes its economic miracle to the reform and opening up over the past 40 years. Aiming to build a stronger, higher-quality economy in the new era, China will hold steadfast to its opening-up policy, as stipulated in the Party Constitution.
Reinforcement of Chinese Solutions for Common Development
Xi commented in his speech that a great vision, simple and pure, requires credible actions. China has continuously presented its solutions to achieving the UN's Sustainable Development Goals (SDGs) by 2030 while promoting world economic growth and common prosperity. And those solutions are deeply rooted in China's past 40 years of experience in economic development which took place in an era of reform and opening up, with focus now tightening on innovation, cooperation and sustainability. Among these factors, reform and opening up are the fundamental and endogenous driving forces of economic growth, according to the belief and ideology of the ruling party of China. However, China advocates independent development based on every country's own situation and opposes imposing so-called "ultimate standards" or "fixed modes" on others.
At the opening ceremony of the CIIE, Xi also announced five tasks China would undertake in the near future to further open up and promote world development: lower tariffs and other market barriers and accelerate trade facilitation to expand imports, further opening up service industries and simplify the negative list on investment to relax market assess, promote openness and a transparent system to improve the business environment, accelerate exploration of free trade ports with Chinese characteristics, and promote multilateral and bilateral cooperation in pursuit of development. These are the concrete strategies which are certainly far from final solutions for world development, but are good starting points for a march to common prosperity.
Welcoming a Community with a Shared Future
With the slogan "New Era, Shared Future," the CIIE represents a new landmark project for China's higher-level opening up, while serving as a new platform for international cooperation for all countries to showcase their development achievements and discuss global economic and trade issues. But most importantly, the expo is another grand gesture from China to reinforce its commitment to build a community with a shared future for mankind. It is a new vision in the sphere of international relations and human development, which was first outlined by President Xi in 2011. The Belt and Road Initiative (BRI), proposed by China in 2013, fully embodies the idea of a community with a shared future for mankind. The BRI emphasizes shared interests, shared responsibility and a shared future for different entities in the world, which transcends the explanations of capacity in the classical theory of realism or idealism.
The CIIE, like the BRI, is an initiative sponsored not solely by China itself, but by many countries and international entities together. It is a chorus sung by the international community as China aims to share its development opportunities with other members of the big family and work together to build a beautiful world of sustainable peace and development.
The author is an associate professor of China Institutes of Contemporary International Relations (CICIR).