SA Trade Minister: CIIE Important for South Africa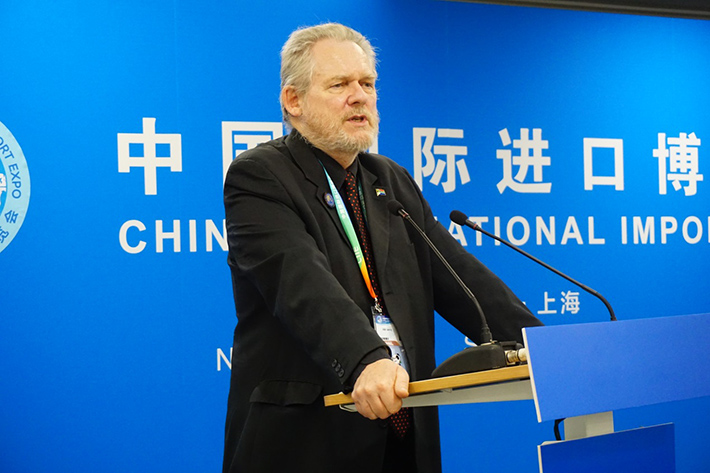 The China International Import Expo (CIIE) will help narrow the trade imbalance between Africa and China, according to Rob Davies, Minister of Department of Trade and Industry of South Africa, speaking at the expo in Shanghai, which opened on November 5. He particularly expects South Africa's high value-added goods to find a market in China.
Currently, South Africa's exports to China mainly include iron, steel, manganese, tobacco, wool, granite, gold, copper, aluminum and auto parts.
"It (CIIE) is a very important initiative, and it goes along with China pledging to continue to open up its economy. We have a comprehensive strategic partnership agreement with China, and our main emphases are on investment and trade," Davies told ChinAfrica.
He leads a South African delegation to Shanghai consisting of 27 South African organizations, which include provincial investment agencies, special economic zones, export promotion councils and private companies.
"We are proud that South Africa is a guest country of honor," he added.
Source: Beijing Review