Tan Zhengyan: Carrying the Torch
Text by
Wang Yuncong
Photographs by
Tan Zhengyan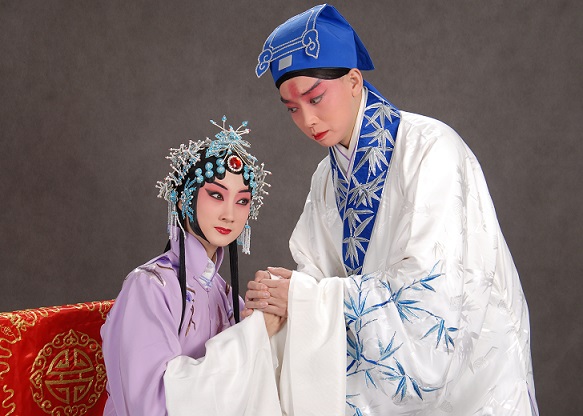 Across Peking Opera's two-century history, the Tan family name has always carried weight. Many have mused that the family's stories represent nearly half of Peking Opera's history. Each generation of the Tan family produced representative figures in the art, which solidified the family's reputation. Tan Zhengyan, representative of the seventh generation of his family, is now carrying the torch for both Peking Opera and the family's legendary status. "Born into this family, I've become inseparable from Peking Opera," he said.
A Timeless Show
The Battle of Dingjunshan, a classical show in the Tan School of Peking Opera, tells the story of Huang Zhong, a Shu general, fighting Xiahou Yuan, a Wei general, during the Three Kingdoms Period (220-265). China's first domestic film is a documentation of this play performed by Tan Xinpei, founder of the Tan School of Peking Opera. On December 28, 1905, the film was screened at Daguanlou Movie Theater in Beijing. The silent film created a huge buzz at that time.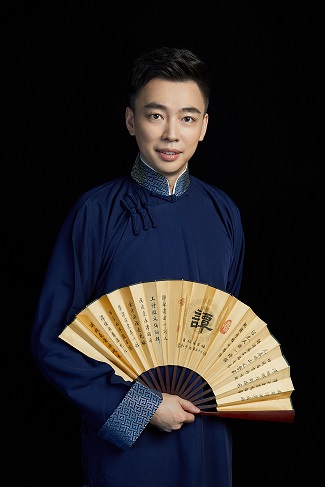 "That show has been enjoyed for more than a century because every detail in the plot was exquisitely designed, and each generation of performers worked attentively to get every single move right." After graduating from college, Tan Zhengyan was first cast to headline this play by his grandfather. "It was that day that the responsibility of carrying the torch of the Tan School was passed to me."
Tan started studying Peking Opera at the age of eight and was enrolled in a traditional opera school at 11. He studied at the National Academy of Chinese Theatre Arts and became a member of the Jingju Theatre Company of Beijing in 2001. Every step he took to embrace the art seemed right for him, and he steadily acquired the necessary skills to represent the seventh generation of the Tan family. Growing up under the weight of such family pride, however, also left him feeling powerless, suppressed, and caged in, which few people realize.
Driven by both his passion for the art and his desire to honor his family name, Tan has devoted relentless effort to Peking Opera. The family name "Tan" means a lot to him, and the high bar set by past generations can cause him a lot of anxiety.
"Sometimes I hated my family name because it stressed me out. It's too difficult to carry the torch for my family," he once said in tears at a press conference. But on many occasions Tan reaffirmed, "It is my mission to sustain the Tan School of Peking Opera."
Classical works of the Tan School such as The Qing Ding Pearl and General Yang's Escape are still popular plays frequently performed by major Chinese Peking Opera troupes. The Battle of Dingjunshan, however, is only performed by Tan School artists nowadays.
A Never-ending Marathon
"Each generation of my family developed Peking Opera according to the trend of their respective time," said Tan when talking about the inheritance and innovation of Peking Opera. "It's like running a marathon forever. You must keep running and withstand loneliness, and there is never an end in sight."
Tan worships the traditional essence of Peking Opera. At the same time, he often ponders the future of the art form. He acknowledges that Peking Opera is waning in its traditional form, but envisions a different future which drives Tan to innovate.
Alongside Tan School plays and other traditional shows, he also performed in Six Chapters of a Floating Life and Grinding the Jade Bodhisattva in small theaters. The latter originated from a vernacular novel from the Song Dynasty (960-1279) about Cui Ning and Xiuxiu fighting a lord and making sacrifices for love. As Cui Ning, Tan employed a fusion of the performing skills for laosheng (an elderly male role), xiaosheng (a young male role), and wusheng (a military male role), which created a unique experience for the audience. "Tan made huge breakthroughs in this show," commented director Guo Baochang. "He is finding new paths between laosheng and xiaosheng."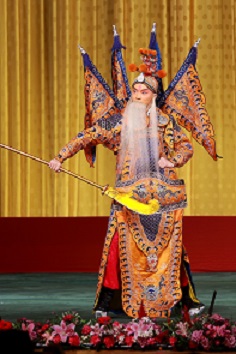 Tan believes that innovating Peking Opera requires far more than creating a few new shows. New thinking and fresh perspectives are needed to pinpoint the factors impeding the development of Peking Opera and reinvigorate the art. "I've been searching for more creative methods to promote Peking Opera. Both Peking Opera and other traditional arts should develop with the times and seek breakthroughs rather than staying static. We must understand Peking Opera in the modern context and make it mirror the society we live in."
Tan Zhengyan is making bold steps. He is reaching out to younger viewers by integrating Peking Opera with other theatrical arts. "I hope my generation's efforts will pay off and attract more young people to the theaters to enjoy Peking Opera," he said.