【Video】"I Chose to Become a Bus Driver Because It was My Dream"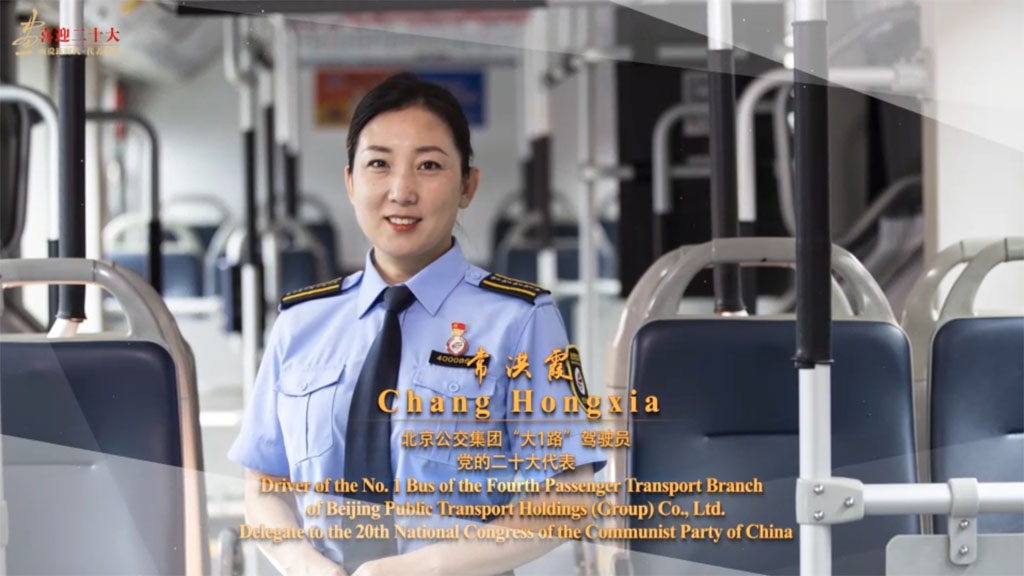 "I chose to become a bus driver because it was my dream when I was young. I made my dream come true," said Chang Hongxia, a delegate to the ongoing 20th CPC National Congress and driver of the No. 1 Bus of the Fourth Passenger Transport Branch of Beijing Public Transport Holdings (Group) Co., Ltd. "When I grip the steering wheel, I feel as if I were working with an old friend."
After the founding of the People's Republic of China in 1949, the No.1 Bus was one of the first bus lines to be restored in Beijing. Today the bus has a streamlined design of a "bionic dolphin" with the body made of lightweight materials...