The Largest Developing Country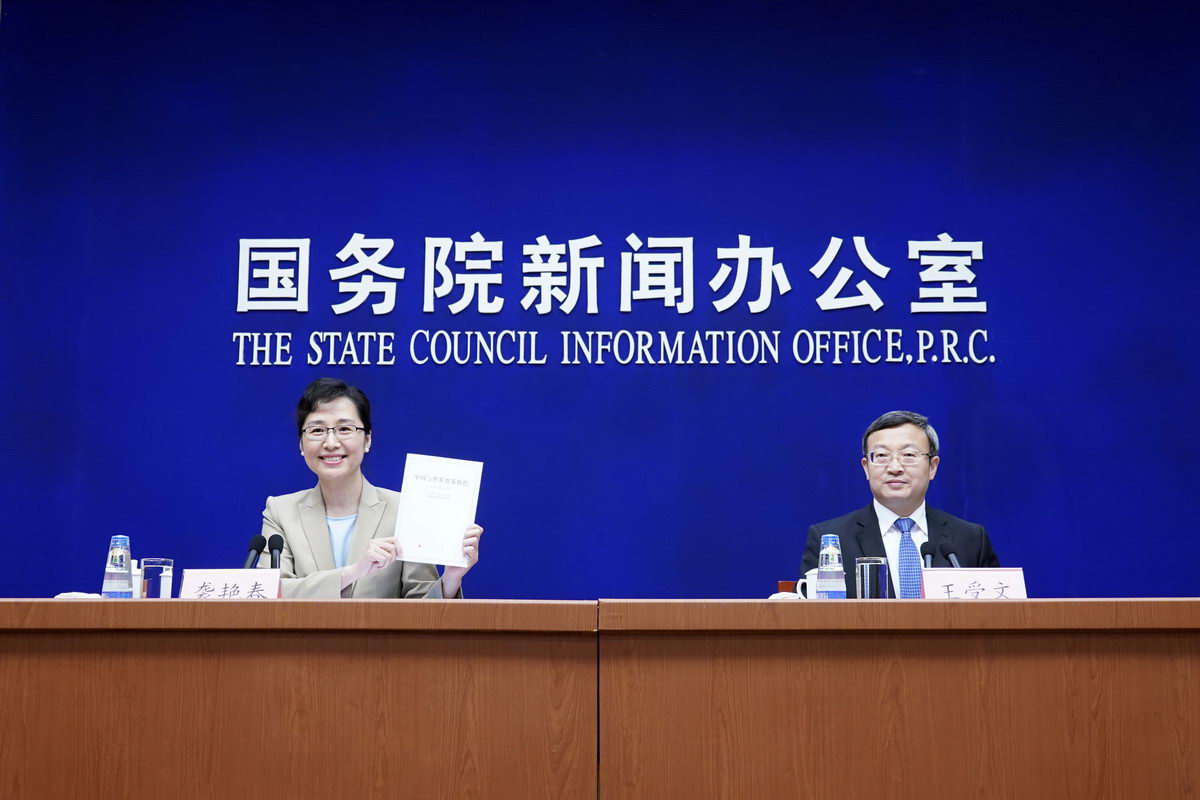 China entered WTO in 2001 as a developing country. China enjoyed favorable and preferential treatment for some time, but after negotiations it gave up some privileges generally enjoyed by developing countries. For example, according to WTO regulations, governmental subsidies should be limited to 10% of the value of agricultural production for developing countries and 5% in developed countries. After negotiations, China pledged 8.5 percent, a compromise between the two.
Over the past 17 years, China has made great progress in economic development. But China still remains the largest developing country in the world. The World Bank has defined high-income economies, upper-middle-income economies, lower-middle-income economies and low-income economies. GNI per capita of US$12,056 or more makes a high-income economy. China's GNI per capita was US$8,690, far from a high-income economy. Even some high-income economies in term of the World Bank standards have participated in WTO negotiations as developing countries. China not only lags behind internationally recognized high-income economies but also suffers from imbalanced development with some areas plagued by persisting poverty. For this reason, the report to the 19th National Congress of the Communist Party of China pointed out "China is still and will long remain in the primary stage of socialism—this situation has not changed. China's international status as the world's largest developing country has not changed."
China will continue to participate in global governance identifying as a developing country. China will keep working with G77 and strengthen policy coordination with other BRICS members. A recently released White Paper on China and the WTO declared that China will, along with other developing countries, guard the multilateral trading system and that China will support other developing countries to play a more important role in it.
As the largest developing country, China is shouldering more international obligations corresponding to its rapid economic development. China is open more to the world, welcoming world quality products and services into its market and open to sharing its economic growth with the world. China invests overseas and aids developing countries in improving their infrastructure and their ability to build. For the most dramatically underdeveloped countries that maintain diplomatic ties China, it provides zero-tariff on 97 percent of exported commodities.
As the largest developing country, China is playing a special role in global economic governance because its solutions combine the interests of both developed and developing countries, enhancing the multilateral trading system and keeping in balance global economic governance development. China can serve as a bridge connecting developed and developing countries as well as a stabilizer balancing their interests. The G20 Hangzhou Summit adopted G20 Guiding Principles for Global Investment Policymaking, which resulted from China's unremitting mediation and optimal integration of the interests of all parties.
As the largest developing country, China is actively fulfilling its international obligations in accordance with its current stage of development and promoting the healthy and balanced development of the multilateral trading system.
The author is professor at the School of International Trade and Economics of the University of International Business and Economics.