A Designer Growing Up on the Central Axis
Text by
Liu Peiyao
Photographs Courtesy of
Song Zhuangzhuang unless otherwise credited
Beijing's Central Axis not only symbolizes Chinese culture, but also links daily lives of local residents. Over hundreds of years, countless stories have been staged on the Central Axis.
Today, the people living on Beijing's Central Axis also try to enrich the stories in their unique way.
From Hutong to City
Song Zhuangzhuang is an architecture designer born in the 1980s. For years, he has been devoted to the popularization of Beijing's urban design, as well as promotion and protection of historical legacies along the Central Axis in digital ways.
Since childhood, Song has been living in a hutong (lane) along the Central Axis. Perhaps influenced by the living environment, he has a great interest in Beijing's urban design and architecture.
He obtained his bachelor's degree from the School of Architecture at Tsinghua University and his master's degree from the Graduate School of Design at Harvard University. His understanding about the Central Axis has also been deepened with the enrichment of life.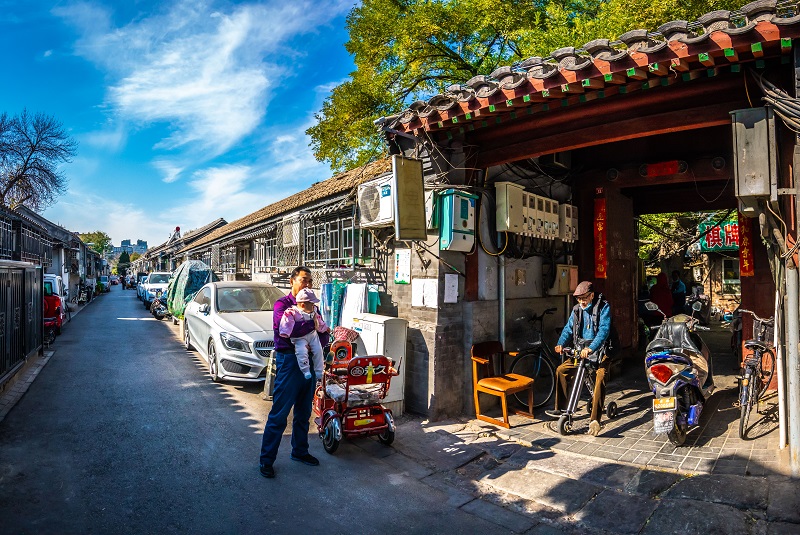 "The first time that I know the concept of Beijing's Central Axis was in the class of History of Ancient Chinese Architecture at university. For me, this was a change of perspective, since when I began to engage in the exploration of the place where I have been living as an object of study and research," said Song. After graduation, his exploration on the city of Beijing continued, and he gradually intertwined the Central Axis with his career.
Interpreting the City and Its Central Axis in a New Way
Since 2012, Song has carried out the popularization of urban architecture knowledge in many secondary schools in Beijing. In 2016, he co-founded a studio named Diduhui, or Visualizing Beijing, with friends.
With professional information design and different observation perspectives in publicizing Beijing, the studio formed its unique style and gained high recognition. Since its establishment, Diduhui has closely followed popular social issues and people's concerns in daily life to produce high-quality content about the city and its Central Axis for the public in forms of graphics, illustrations, and animations. In 2021, Diduhui launched The Central Axis of Beijing. Connecting seven centuries with more than 500 illustrations, the book comprehensively analyzes the 7.8-kilometer Central Axis of Beijing by zooming in its landmarks, lifestyles and folk customs in different eras.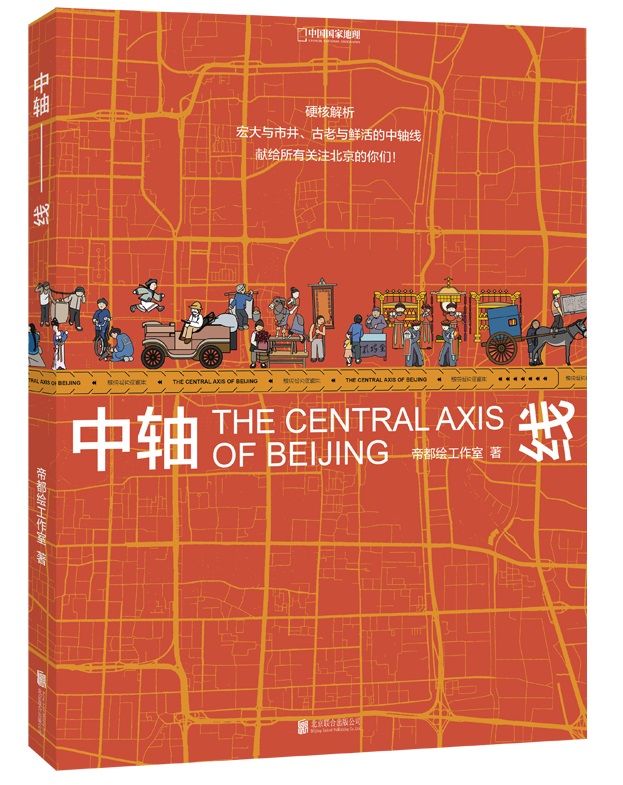 With a special presentation of the Central Axis and interesting design, the book has become a bestseller as soon as it was published.
In November 2022, Diduhui joined hands with the design team of Ping'an Avenue to present an interactive infographic work. By clicking on the illustrations, readers can learn about the details of how the avenue orthogonal to the Central Axis was upgraded.
In the Desheng City Exploration Center near the Desheng Gate, one of the capital's old gate towers, in Xicheng District of Beijing, Song and his team held a series of exhibitions themed on the Central Axis, combining public lectures and various other offline activities to tell stories about the Central Axis from the perspectives of history, architecture, and people's life.
From a self-media platform that initially focused on introduction of Beijing, Diduhui has grown into a studio that integrates content creation, graphic design, offline activities, and cross-sectoral cooperation.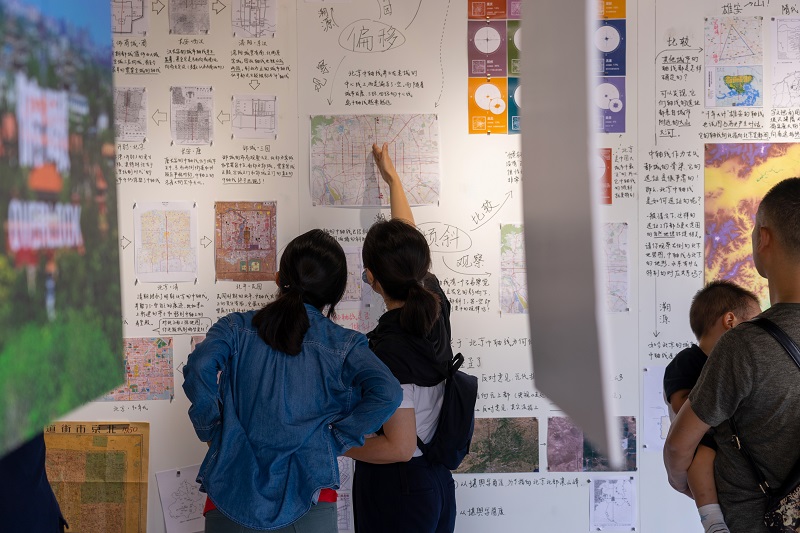 In addition, Song also participated in many projects under China Central Television and China's tech giant Tencent as a consultant, and shared his research and understanding of Beijing's Central Axis to more people through a series of speeches and interview programs.
Delivering More Stories about the Central Axis
"Beijing's Central Axis has a history of 700 years. Such a long time span is rarely seen across the world. It also covers a large space with a length of 7.8 kilometers. What's more, it runs through various streets, parks, museums, water systems, and residential buildings. Compared with other cities around the world, such as Washington D.C. in the United States and Paris in France, Beijing has more elements along its Central Axis," Song stressed the uniqueness of Beijing's Central Axis from a cross-cultural perspective. "In addition to architecture and space, the national spirit and culture behind the Central Axis also deserve to be understood by the public."
"In my opinion, the Central Axis is more like a symbol of order and national spirit, which people living here in different ages have formed and followed over 700 years," he said, adding that even today on the extension of the Central Axis, new buildings are still emerging, which is also a manifestation of the continuity of the national spirit.
How to interpret the value and significance of the Central Axis to the public in a more effective way is a common challenge faced by many narrators. "The Central Axis is not just a line, nor is it just about the historical relics scattered on it; It can actually be related to everyone," Song pointed out. "For such a linear and city-level cultural heritage, I hope to observe it from a more flexible and diverse perspective, and to introduce it in a more down-to-earth way, so that everyone could realize that it's related to our daily life," he added.
Currently, Song is preparing for the opening of a Central Axis-themed bookstore. Located on the former site of an old bookshop dating back to a hundred years ago, the bookstore will be changed into a comprehensive cultural space with a modern and simple style incorporated with the concept and characteristics of the Central Axis.
With the changes of his role in career, Song's understanding of the Central Axis will continue to deepen and enrich, as he tries to unlock more new meanings of the Central Axis to his own life and to many others.