Across China: Reading habit on the rise among Chinese citizens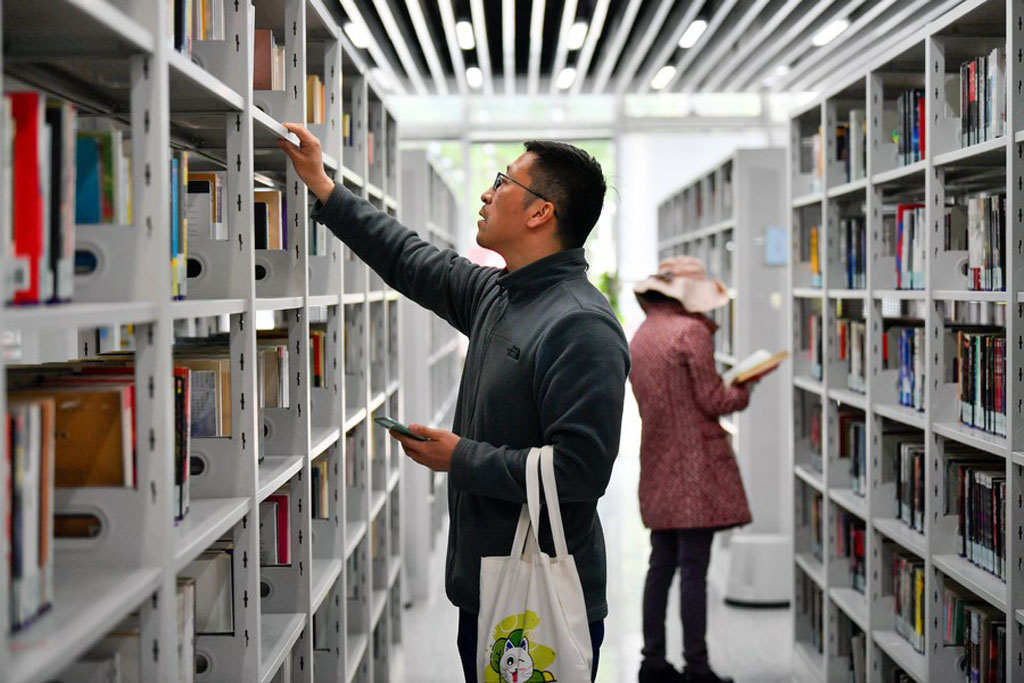 A recently released national survey on reading among Chinese people has shown a steady rise in reading as a habit in the country.
Chinese adults read an average of 4.78 printed books and 3.33 ebooks per person in 2022, both slightly higher than the figures from 2021, according to the survey conducted by the Chinese Academy of Press and Publication (CAPP).
Over 1.48 million valid samples were collected for the survey from 165 cities nationwide, which was carried out via the forms of online and telephone surveys.
PRINTED BOOKS IRREPLACEABLE
Apart from the increasing number of printed books read, the survey showed that 45.5 percent of all those surveyed prefer to "read a printed book in their hands" instead of a digital publication.
An average adult would spend 23.13 minutes on average per day reading printed books in 2022, 2.08 minutes longer than the previous year, the survey showed.
Moreover, listening to audiobooks was another rising habit among Chinese readers, with 35.5 percent of adults saying they were used to listening to audiobooks.
Public reading services continued to meet the needs of Chinese readers, as 78.2 percent of the surveyed were satisfied with the services of public libraries, and 72.5 percent were pleased with their experience at community or self-service libraries.
In Hangzhou, for instance, reading venues, including public libraries, self-service libraries and rural reading rooms, have covered the whole city, which has made daily reading a common scene among its citizens, said Mayor of Hangzhou Yao Gaoyuan on Sunday.
SPACE FOR IN-DEPTH READING
Reading on mobile phones also remained a habit among Chinese readers. Of the surveyed, 77.8 percent had read on their phones last year, 0.4 percent higher than in 2021.
A Chinese adult would spend an average of 105.23 minutes reading on mobile phones per day, 4.11 minutes longer than in 2021, according to the survey.
However, most of those surveyed were not happy with the amount of reading they made, as over 80 percent of them confessed that they felt they had not done enough reading over the year.
Wei Yushan, head of the CAPP, thus encouraged people to further engage themselves in more "in-depth reading," saying that reading on mobile phones is still rather "light."
For Li Jingze, vice president of the China Writers Association, in a digital era where artificial intelligence is getting increasingly popular, reading is still an irreplaceable process where readers can follow the authors in creating.
"When you are reading, it's like you are running with the writer, and your own creativity will come into being while running along," Li said.