All Is Well: The Rich History and Promising Future of China-Kazakhstan Relations
Text by
Liu Xia
Photographs by
Chen Nuan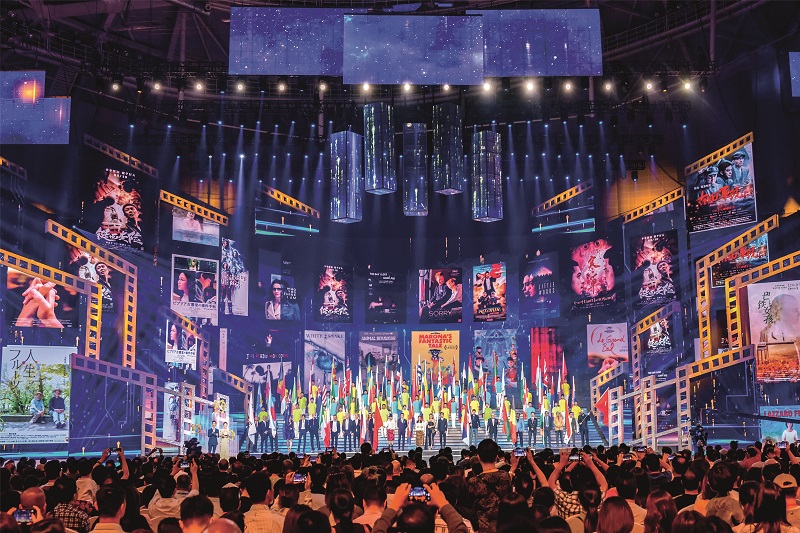 As neighboring countries connected by the same mountains and rivers, China and Kazakhstan have conducted exchanges for thousands of years, jointly composing a magnificent feat on the ancient Silk Road.
Over the past 31 years since the establishment of diplomatic relations, the two countries have carried out high-level exchanges and cooperation in fields such as culture, education, sports, healthcare, media, science and technology, becoming increasingly close to each other.
Especially under the Belt and Road Initiative, China and Kazakhstan have jointly deepened their historical friendship and close-knit neighborhood to maintain the millennia-old Silk Road bonds.
Close Cultural and Artistic Exchanges
In May 2019, the first China-Kazakhstan co-produced film, The Composer, was released. The film tells the story of famous Chinese musician Xian Xinghai and Kazakh musician Bakhytzhan Baikadamov forging a deep friendship amid adversity during wartime.
In 1942, Xian, blocked from returning to China, was stuck in Almaty, Kazakhstan. Stranded far away from his kin, Xian suffered from poverty and illness. At that moment, Baikadamov offered him a helping hand.
Based on a common pursuit of music and a shared love for their countries, they collaborated on many music projects, leaving a valuable legacy in the history of Kazakh music. The story of their friendship was spread by word of mouth among local people.
To commemorate the sincere friendship between Xian and Baikadamov, the Almaty government named a street near Baikadamov's former residence Xian Xinghai Avenue and erected a monument for him. In Xian's hometown of Guangzhou, China and Kazakhstan jointly built the Xian-Baikadamov Friendship Road.
Following the release of the movie The Composer, the book Life of the Chinese Composer Xian Xinghai in Kazakhstan was published in Chinese, Russian, and English. Baikadamov's daughter Badergan Baikada Mowa expressed gratitude to Kazakhstan and China for recording this episode of history in the form of movies, books, and construction projects and pledged to do her best to pass on the story of friendship to the next generation.
Amity between the people holds the key to sound state-to-state relations. In recent years, outstanding Chinese film and television works have been translated and presented on Kazakhstan's screens, including the TV series Family on the Go and All Is Well and the documentary A Bite of China I, which were welcomed by local viewers. 
"A Kazakh who wants more Kazakh people to understand China's stories" is how Yeltai identifies himself. After graduating with a degree in journalism, Yeltai worked as a reporter and producer. He studied at China's Northeastern University for three years and went back to Kazakhstan to work in 2012. Several years of experience in China have made him feel that Kazakh people do not know enough about China which leads to misunderstandings.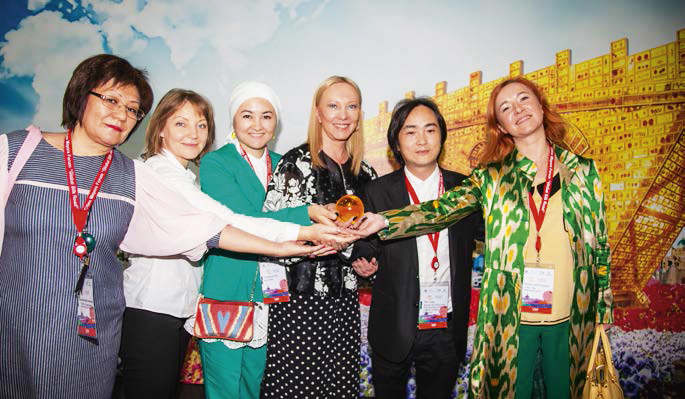 To reduce the gap between two peoples, Yeltai and his team translated many Chinese film and television works into Kazakh and distributed them to Kazakh TV stations. Among them, All Is Well, a popular TV series in China, set a record for the highest rating of a Chinese TV series in Kazakhstan when it was broadcast on Astana TV in 2020.
The booming development of Chinese variety shows also attracted Yeltai's attention. With his help, young Kazakh singer Dimash Kudaibergen got a chance to perform on the Chinese stage, enabling more Chinese people to find out about Kazakhstan and its national culture.
Yeltai considers a deeper understanding of each other's cultures and closer friendship between the two peoples the greatest achievement of his career.
Broad Space for Educational Cooperation
Educational cooperation is an important part of cultural exchanges between China and Kazakhstan.
Within the frameworks of the University Alliance of the Silk Road and the Asian Universities Alliance, many first-class universities in the two countries have established cooperative relationships and carried out a series of cooperation projects involving language exchange, mutual recognition of credits, teacher exchanges, and student exchanges to help the youth of the two countries enhance cultural exchange and communication.
Chinese universities such as Beijing Foreign Studies University, Northwest University, and East China Normal University have cooperated with Kazakh research institutions to establish research centers in Kazakhstan to carry out social, cultural, political, and economic research on the Central Asian country and provide support for exchange between China and Kazakhstan in various fields.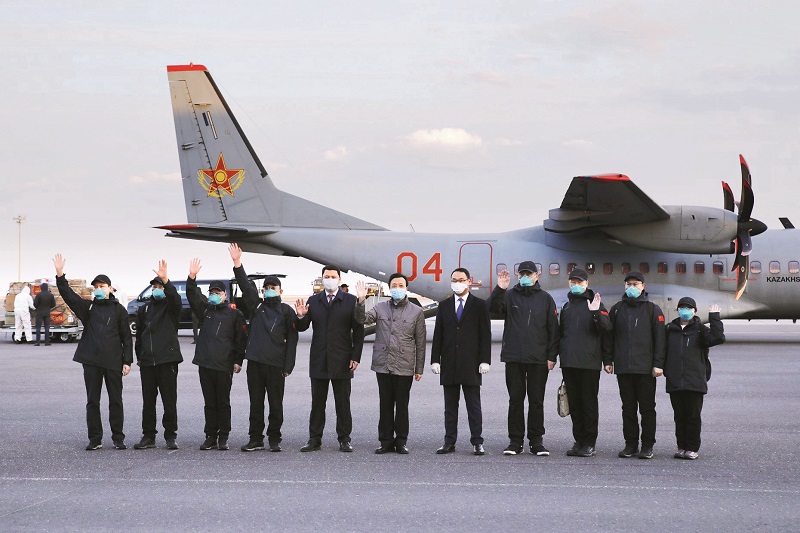 More and more young people in Kazakhstan are optimistic about China's development and the future of China-Kazakhstan relations. Many young Kazakh scientists, diplomats, and entrepreneurs who graduated from Chinese universities have now become new envoys of Silk Road friendship and continue to contribute their talents to the partnership between China and Kazakhstan.
"An old Chinese saying goes that 'a distant relative is not as good as a close neighbor,' which fully illustrates the friendly relations between the people of Kazakhstan and China," said Yereusitsova, chairman of the Kazakhstan Association of Graduates Studying in China.
Now, "Chinese fever" continues to spread in Kazakhstan. At the five Confucius Institutes now operating in Kazakhstan, about 3,000 people complete Chinese language training every year.
"Over the past three decades, the number of students in Kazakhstan studying Chinese has increased nearly a hundred times," said Clara Hafizova, an academician at the Kazakh Academy of Natural Sciences and a famous sinologist. Chinese has become one of the most popular majors at universities in Central Asian countries as the demand for Chinese language talent is growing.
There is also a broad space for China-Kazakhstan vocational education cooperation. In September 2022 during Chinese President Xi Jinping's visit to Kazakhstan, the two heads of state reached a consensus on opening a Luban Workshop in Kazakhstan. The Luban Workshop project in Kazakhstan has already been launched by Tianjin Vocational Institute.
China is strengthening communication and cooperation with Kazakhstan and other countries around the world to build new paths and platforms for promoting cooperation in vocational education and jointly cultivating more technical professionals to assist national economic and social development and international cooperation in various fields.