Celebrating the 10th Anniversary of China's Belt and Road Initiative: A Cambodian Perspective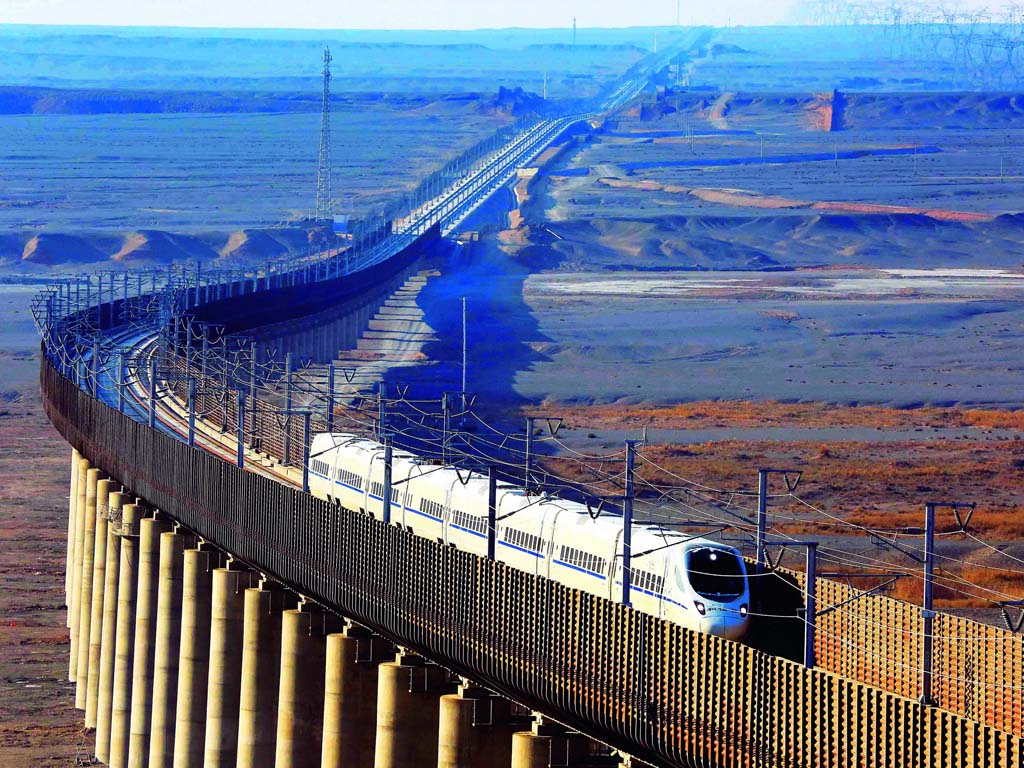 China, with its rich history, vibrant culture, and remarkable achievements, provides a fitting backdrop for dialogue. As a nation that has made substantial strides in economic development, technological innovation, and international cooperation, China serves as a catalyst for global progress and a hub for constructive dialogue.
China's commitment to openness, dialogue, and international engagement is exemplified by its Belt and Road Initiative, which seeks to foster connectivity, promote economic cooperation, and enhance people-to-people exchanges across continents.
The 10th anniversary of China's Belt and Road Initiative (BRI) marks a significant milestone in one of the world's most ambitious infrastructure and development projects.
On scale and scope: The BRI, announced in 2013 by Chinese President Xi Jinping, is an extensive framework encompassing both the land-based Silk Road Economic Belt and the maritime-focused 21st Century Maritime Silk Road.
On infrastructure development: The BRI has been instrumental in financing and constructing a wide range of infrastructure projects, including roads, railways, ports, airports, and energy facilities. These developments have aimed to improve regional connectivity, reduce trade barriers, and facilitate economic growth by bridging infrastructure gaps.
On economic opportunities: The BRI has presented participating countries with significant economic opportunities. It has promoted trade and investment by opening up new markets, facilitating cross-border business collaborations, and attracting foreign direct investment.
On connectivity and integration: One of the primary goals of the BRI is to enhance connectivity within and between participating countries. By improving transportation and communication networks, the initiative seeks to promote regional integration, facilitate the flow of goods and services, and foster cultural and people-to-people exchanges.
On global collaboration: The BRI has encouraged global collaboration and multilateral partnerships. Through cooperation with international organizations, regional development banks, and participating countries, the initiative has aimed to leverage collective strengths, share best practices, and ensure inclusive and sustainable development.
On evolving vision: Over the past decade, the BRI has evolved from its initial focus on infrastructure development to encompass broader themes such as green development, digital connectivity, and people-to-people exchanges. This evolution reflects the adaptability and responsiveness of the initiative to emerging global challenges and opportunities.
For Cambodia, the 10th anniversary of China's Belt and Road Initiative (BRI) holds significant importance. The BRI has had a notable impact on Cambodia's economic development and infrastructure projects over the past decade.
The BRI has enhanced connectivity in Cambodia. The BRI has played a crucial role in improving connectivity between Cambodia and China. The initiative has facilitated the construction of infrastructure projects such as highways, bridges, and ports, which have strengthened transportation networks and boosted trade between the two countries. Notable Chinese infrastructure projects in Cambodia include: Sihanoukville Speical Economic Zone, Phnom Penh-Sihanoukville Expressway, Phnom Penh-Bavet Expressway (under construction), Cambodia-China Friendship Bridge, Siem Reap Angkor International Airport.
The BRI has boosted investment and trade opportunities for Cambodia. Chinese investment under the BRI has opened up new avenues for economic cooperation and trade between China and Cambodia. Increased Chinese investments have supported various sectors, including manufacturing, agriculture, tourism, and energy.
The BRI has further promoted regional integration between Cambodia and other Southeast Asian and East Asian countries. The BRI has fostered regional integration, connecting Cambodia with neighboring countries and facilitating cross-border trade. Infrastructure projects such as the Cambodia-Laos-Thailand (CLT) railway and the Phnom Penh-Bangkok Expressway have strengthened regional connectivity, trade, and people-to-people exchanges.
Moving forward, China and Cambodia should continue to focus on infrastructure development in rural areas of Cambodia, sustainability of the BRI projects, human capital development, public-private partnerships, cultural exchanges and tourism, transparent governance and risk management and regional cooperation.
The author is the Director of the Center for Southeast Asian Studies, Institute for International Studies and Public Policy, Royal University of Phnom Penh.