China's Economic Outlook 2019: Eyes on Both Speed and Quality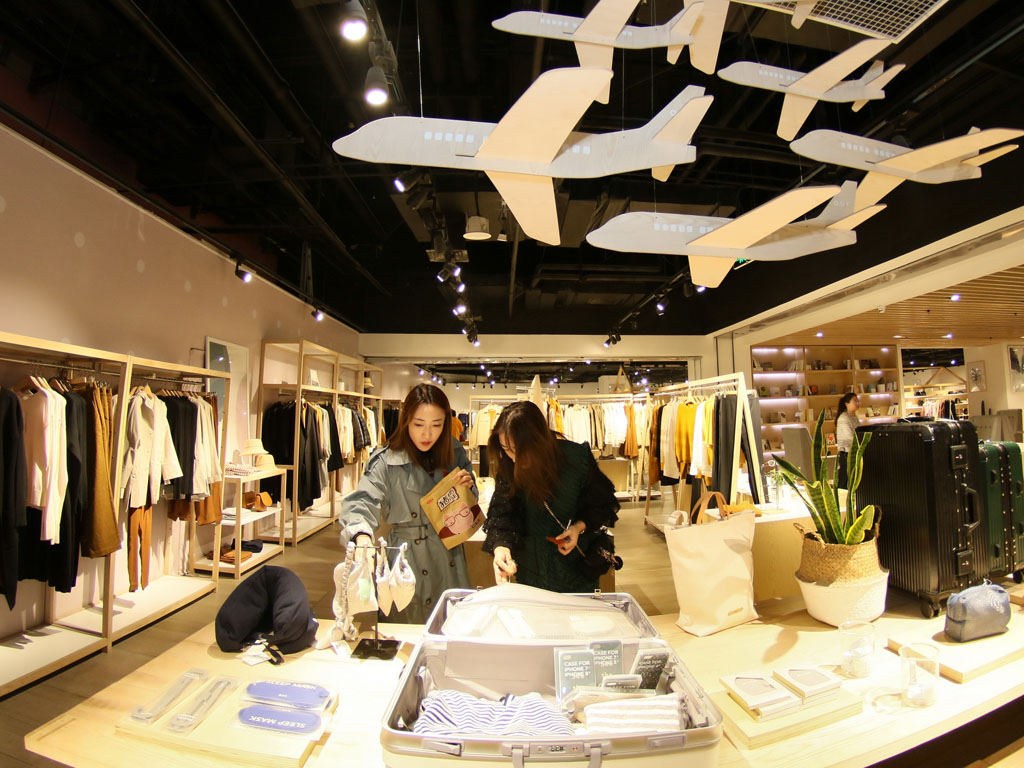 In 2018, despite uncertainty in both domestic and international situations, China's economy still maintained stable growth at an average rate of 6.7 percent in the first three quarters of the year and an overall yearly growth rate of 6.6 percent.
The year 2019 marks the 70th birthday of the People's Republic of China as well as a crucial year for achieving the first of the country's Two Centenary Goals, namely, building China into a moderately prosperous society in all respects. Following the general principle of seeking progress while maintaining stability, the Chinese government will continue efforts to stabilize employment, finance, foreign trade, foreign capital, investment and expectations, fight "three critical battles" against major potential risks, poverty and pollution, and realize steady economic growth. China's economy is expected to grow by 6.2 to 6.5 percent in 2019, a rate slightly lower than that of 2018.
In terms of consumption, although the growth rate of consumer goods retail sales dropped slightly in 2018, the figure is expected to stabilize in 2019. China has a middle-income population of 400 million and a huge market of 1.4 billion people with strong consumption willingness and capacity. In 2017, retail sales of consumer goods reached 3.6 trillion yuan (US$522 billion), an increase of nearly 10 percent over the previous year. However, in October 2018, the Chinese government raised the minimum threshold for paying personal income tax, and more substantive measures to cut corporate taxes and boost consumption are projected to be taken in 2019, which are expected to greatly bolster growth in consumption.
In terms of investment, the introduction of the "six stabilities" policy has been predicted to help the finance sector maintain steady growth. China's fixed asset investments are roughly categorized into infrastructure investment, real estate investment and manufacturing investment, which together account for 80 percent of the total. Now, the central government's deficit ratio remains at 2.6 percent, leaving some space to rise. In 2019, China will maintain active fiscal policy and expand investment in sectors such as agriculture, transport infrastructure, energy conservation, ecological protection, living standards and technological innovation. This allocation will ensure steady growth in the country's infrastructure investment.
In terms of exporting, despite the negative impact of the global economic slowdown and China-U.S. trade friction, China's exports still maintained growth in 2018. The driving forces of world economic growth are estimated to weaken in 2019, increasing downward pressure on the global economy. According to the World Economic Outlook released by the International Monetary Fund (IMF) in October 2018, global growth in 2019 is projected at 3.7 percent, 0.2 percentage points lower than the IMF's April forecast. Moreover, international trade friction provoked by the United States since the beginning of 2018 has broken the confidence of global traders. All these factors exerted negative influence on China's exports. Nevertheless, China will remain "the world's factory" for some time. China and the United States are actively carrying out negotiations to resolve their trade friction, which is likely to be settled soon. Analysis of these factors has produced consensus that China's foreign trade will maintain single-digit growth in 2019 despite the downturn pressure it faces.
The Chinese government and society prioritize quality development over fast economic expansion. China will further enhance the service industry and consumption's contributions to economic growth, attach greater importance to high-quality development driven by innovation and transform the past growth mode excessively reliant on investment and detrimental to the environment. In addition, China will continue advancing supply-side structural reform, eliminate backward and excessive production capacity, upgrade traditional industries by introducing new technologies and business modes, foster and expand emerging industries and replace old growth drivers with new ones to rise to the middle-to-high end of the global value chain.
The author is a researcher and director of the Institute of Industrial and Technological Economics under the Academy of Macroeconomic Research.