CPC Congress Generates Unprecedented Opportunity for China-U.S. Ties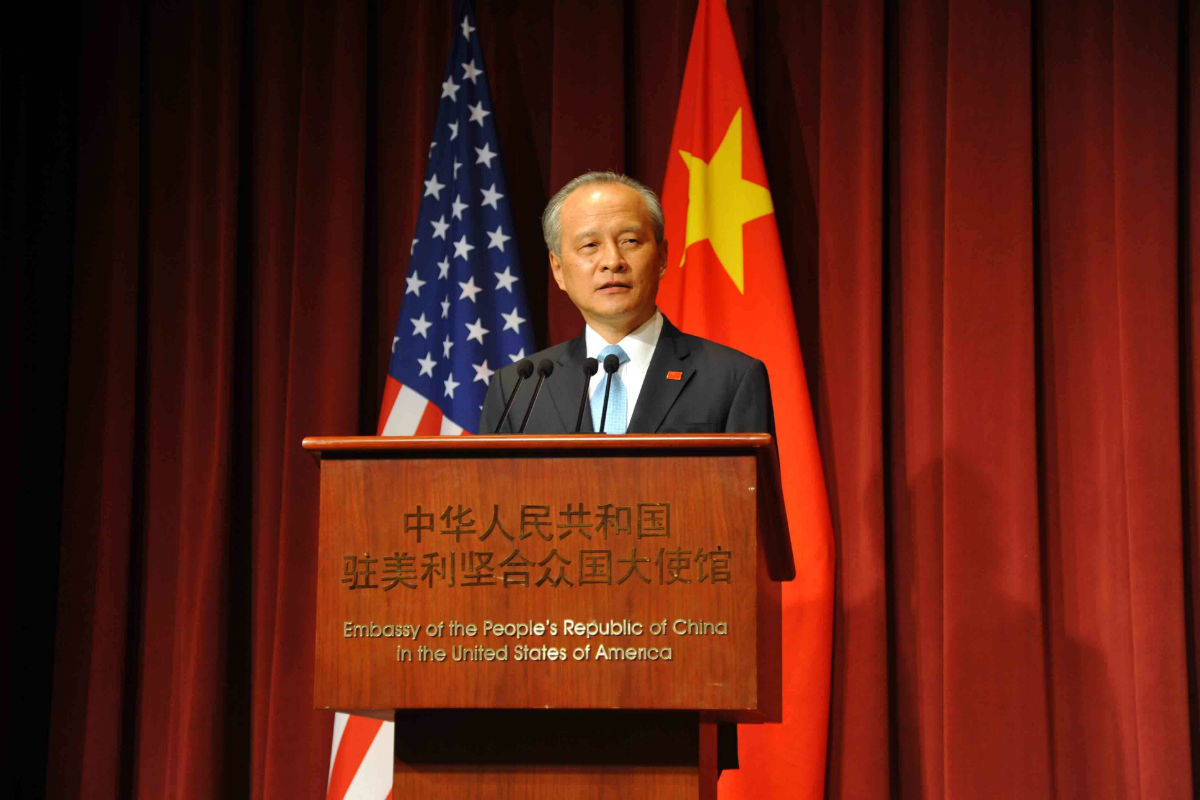 The 19th National Congress of the Communist Party of China (CPC) has provided an unprecedented and historic opportunity for the future development of China-U.S. relations, said Chinese Ambassador to the United States Cui Tiankai
In an interview with Xinhua ahead of U.S. President Donald Trump's state visit to China, the first foreign head of state to visit China after the landmark CPC meeting, Cui pointed out that the trip comes at an important moment.
That is because the CPC congress, which took place in Beijing from October 18 to 24, not only drew a blueprint for China's development, but also offered a historic opportunity for China to develop its foreign relations, including relationship with the United States, said the ambassador.
China's sustainable development helps stabilize the world amid a group of challenges and facilitates the settlement of global issues, noted Cui, who also highlighted China's commitment to peaceful development, win-win cooperation and opening-up as well as its proposals for the development of a new type of international relations and a community with a shared future for mankind.
Those ideas and visions, added the ambassador, enable China and the United States to better understand each other's strategic intentions and push forward bilateral relations in a right course.
The upcoming meeting between Chinese President Xi Jinping and his U.S. counterpart, their third encounter this year, will provide a chance for the two top leaders to chart the course for long-term development of bilateral relations, Cui said.
The two countries are expected to take Trump's visit as an opportunity to advance the healthy and stable development of bilateral relations, and promote a new type of international relations, so as to contribute to creating a better future for mankind, he said.
With so many challenges ahead, the world's two largest economies are well advised to learn lessons from the history, reject the old-time zero-sum competition, and engage in a new type of relations featuring non-conflict, non-confrontation, mutual respect and win-win cooperation, Cui said.
He noted that the two sides have jointly helped pull the world out of the international financial crisis, and have carried out close coordination within the framework of such multilateral mechanisms as the United Nations, the Asia-Pacific Economic Cooperation forum and the Group of 20, and deep-going collaboration in combating climate change and terrorism.
The world wishes Beijing and Washington to further boost their cooperation and shoulder their due responsibilities to settle the world's challenges and strengthen global governance, Cui added.
Noting that China's engagement to embrace the world both changes itself and influences the world, Cui said China's endeavors to build itself into a stronger country will pull China and the rest of the world closer than ever, and inject fresh vigor into China-U.S. relations.
(Source: Xinhua)