Cutting Out Space in Public Art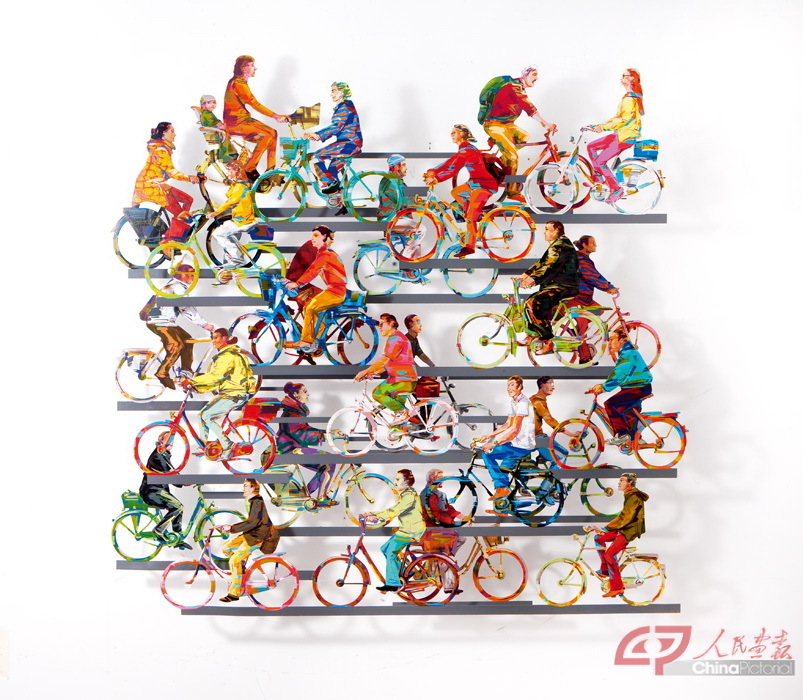 So few Chinese art enthusiasts know anything about Israeli art that David Gerstein, one of Israel's most influential artists, has taken it upon himself to serve as a messenger between the two countries. Over the last few years, Gerstein has visited China many times to install public art projects in various cities across the country. Recently, his first solo exhibition in China was hosted by Today Art Museum in Beijing. The exhibition, themed "Layers," features the artist's multi-layered cut-out sculpture art and traces his artistic exploration process through different stages. Centered around the evolution of his artistic language, the exhibition showcases his most characteristic cut-out art to cut straight into the philosophies of the artist.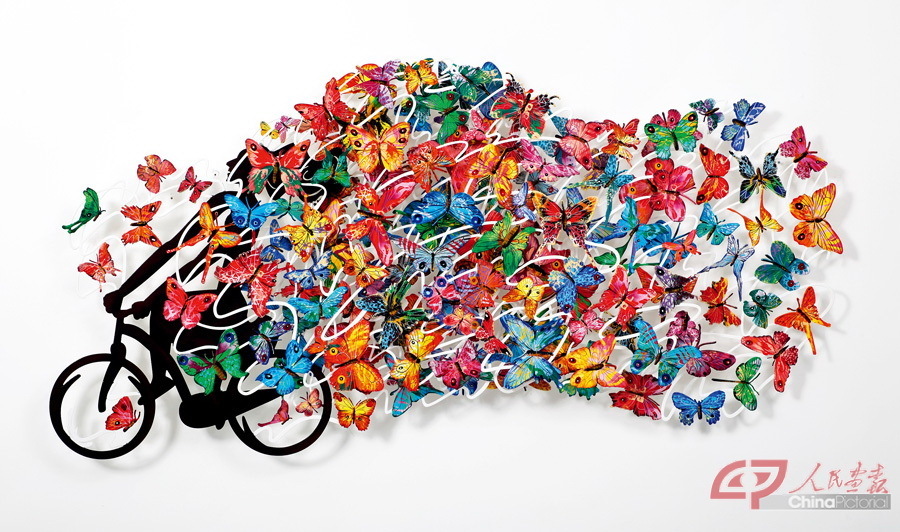 "I am very glad to hold such an exhibition in Beijing," says Gerstein. "I really hope my exhibition serves as a window for Chinese spectators to enjoy Israeli art."
David Gerstein, born in Jerusalem in 1944, is a public artist and sculptor in Israel. He has been seeking to push the limits of painting, and cut-out sculptures have come to represent his ground-breaking experiments to add a third dimension to the art form. In 1987, David Gerstein held his first large solo exhibition in an Israeli museum where his cut-out sculptures drew intense scrutiny from international art circles. Three decades later, his works can be found around the globe.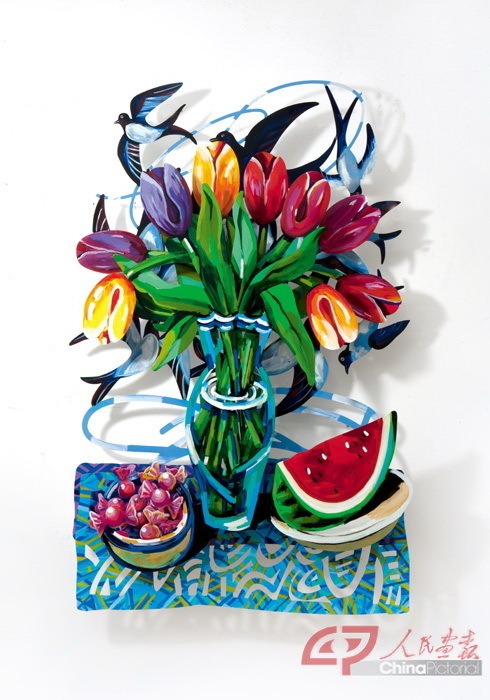 Many can be found in China. One highlights a senior center in Beijing: a tree covered with butterflies. "David's works always embody great aspirations and lust for life," says curator Angela Lu. "When I met him many years ago, I knew I wanted to introduce his art to China. Today, my dream has finally come true."
David Gerstein began exploring various art forms in the 1970s. His early efforts mainly focused on figurative paintings with realistic style. These works were mostly themed on urban landscapes and his experience with dark palettes, and a sense of isolation and reclusion runs throughout this stage of his work.
In the 1980s, his work shifted to a different stage: He switched focus from painting to sculpture and his preferred palette changed from dark to brighter colors. During this time, he began breaking the boundaries of two-dimensional painting by creating three-dimensional sculptures and developing unique "cut-out sculptures."
"Israeli artists are usually weighed down by sad history and national suffering," explains Angela Lu. "But David made a change. His work always embraces life and hope."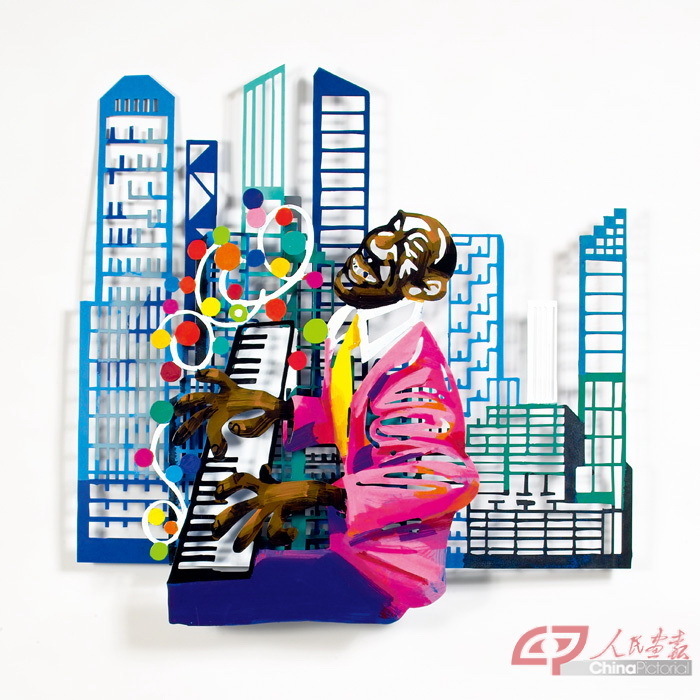 In contrast to traditional sculptures, cut-out sculptures are produced by creating different silhouettes with laser-cutting metal plates, which are then painted with pigment. The art form balances painting and sculpture, not only accommodating a painter's demand for color and texture, but also ensuring depth to impart the features of sculptures. These works emit freedom and the joy of pop art with vibrant colors, bold forms and lively strokes, reflecting the influence of American art on traditional style. However, the artist continually sticks to figurative expression and abstract subject matter gleaned from daily life and natural landscapes: subjects like butterflies, flowers, bicycles, sports and cities.
In his subsequent art, David Gerstein has constantly explored the relationship between art and the general public and between art and popularity via easily understood themes and forms of expression, creating large public sculptures around the world in pursuit of the promotion of public art.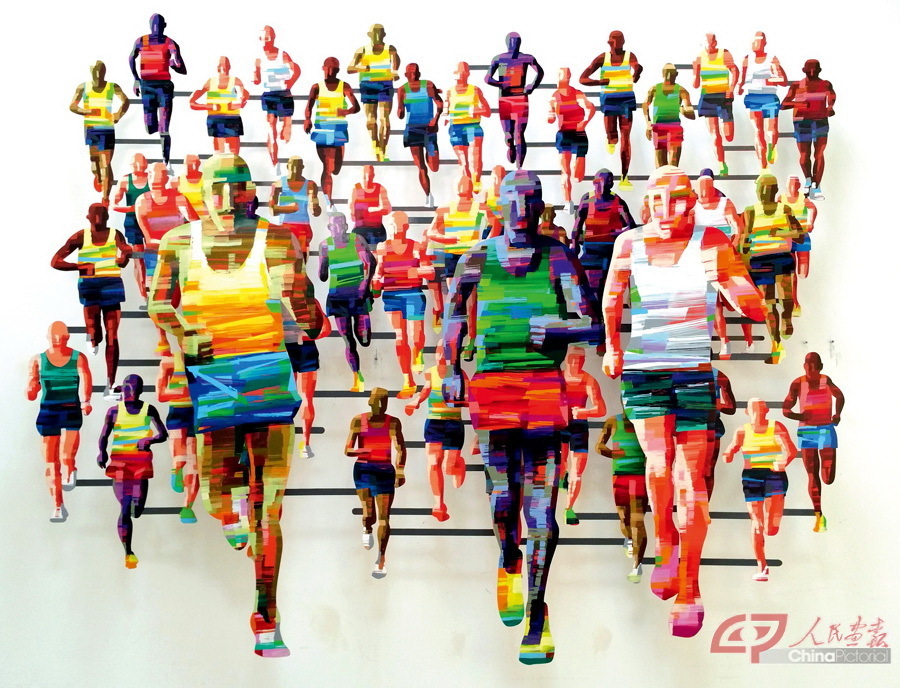 Shanghai is a popular host city for Gerstein's sculptures. David Gerstein had learned of Shanghai's reputation as a Jewish shelter during World War II and was impressed with its history. For these reasons, he chose Shanghai as his first Chinese visit. "Aside from that period of history, Shanghai gave me fresh inspiration that led to future works." During his trips to China, Gerstein spent a considerable amount of time in museums and galleries, which gave him plenty of time to view traditional Chinese paintings and contemporary Chinese art. "I am amazed by the techniques of the watercolor painting," Gerstein says. "I am intensely interested in contemporary Chinese art and recognize the talent and potential of many of the country's artists."
"Actually, China and Israel both endured periods of suffering," Gerstein continues. "Both nations have rich histories and cultures. I hope my efforts promote greater exchange between the two countries."