Deng Yaping: Icing a Ping Pong Legend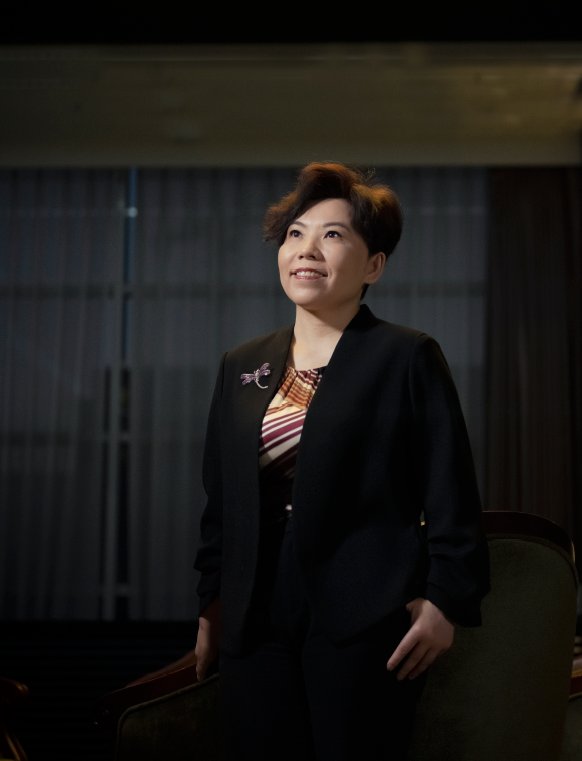 Deng Yaping is arguably one of the greatest female Chinese table tennis players in history. Her many titles include Chinese first grand slam champion, the world's top female player for eight consecutive years, and 18-time world champion. But few are aware that Deng is also an avid skier. In fact, her 21 years of skiing experience is longer than her 14-year table tennis career. She started skiing in the year 2000 and now excels at the sport. "I can ski almost any run," she said. "Skiing is really fun! It makes you brave at heart."
Deng was known for her strong mentality and iron will as a ping pong player, which helped her overcome obstacles and meet with challenges in various arenas after retiring from competition. Skiing, a romantic and thrilling sport, is a nice fit for Deng's personality marked by fearlessness, vigor, and mental strength.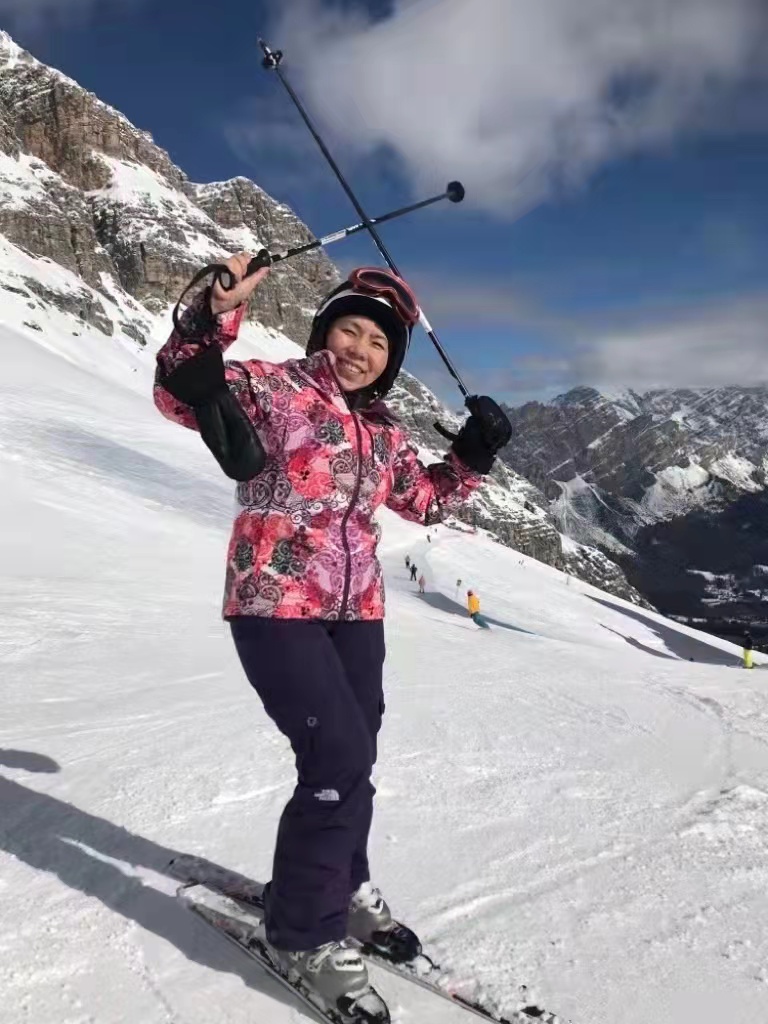 Olympian Enjoyment
Deng prefers to be identified as an Olympian over an Olympic champion. Beyond the motto "Faster, Higher, Stronger—Together," she believes the core mission of the Olympics is to engage more people in sports events, so simply participating in the Olympic Games is already a big victory. "I hope more people become sports lovers." She would also like to see the community of Olympians expand.

Deng clinched gold in both singles and doubles in the 1992 Barcelona Olympic Games and repeated the feat at the Atlanta Games four years later. She also worked for 13 years as a member of several International Olympic Committee (IOC) commissions. During this period, she helped twice the work on China's Olympics bids, one of which resulted in the 2008 Beijing Games.

At the 2008 Beijing Olympics, Deng served as vice director of Olympic Village, a position considered the "great steward" for more than 20,000 players, coaches, and officials. She likened it to "completing a circle."
"When I was a player, many helped me fulfill my sports dream and win honor for my motherland. In 2008, I had the opportunity to pay some of that back and serve Olympic delegations from 204 countries and regions by supporting their needs in terms of clothes, food, accommodations, and travel at the Games."

Sports celebrities like Deng are heavily involved in the promotion of ice and snow sports and the Beijing Winter Olympic Games. She experienced skiing at the "Consumer Goods" exhibition area of the fourth China International Import Expo in November 2021 and visited the Olympic Village to try the facilities and services there on the occasion of the 30-day countdown to the Beijing Winter Olympic Games. In addition, she has constantly voiced support for the Winter Games and its athletes on social media platforms.
Fourteen years after it hosted the Summer Olympics, Beijing became the first city in the world to host both the summer and winter editions of the Olympic Games. An icon of modern Chinese sports history, Deng has witnessed China's gradual integration into the Olympic family.
"China hosted both the Summer and Winter Olympics within about a dozen years. It testifies the IOC's recognition of China and the country's growing strength," Deng noted.

The COVID-19 pandemic has created considerable uncertainty for humanity. Hosting the Beijing 2022 Games as scheduled amid the pandemic demonstrates the "determination, efficiency and dynamism" of China, according to IOC President Thomas Bach. Deng shared an athlete's perspective of the significance of holding the Olympics as scheduled while protecting the safety of players. "I know how much athletes endure in training," she said. "It is impossible for any athlete who has trained so much to then cancel the competition. The ultimate goal of the grueling training is to compete. Hosting the Games as scheduled is the highest respect for athletes from all over the world."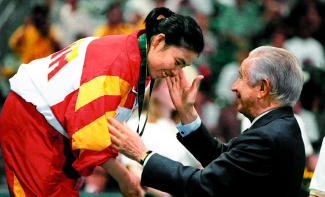 Enthusiasm of Gen Z

An unprecedented number of Chinese people have become engaged in ice and snow sports since Beijing's successful bid for the 2022 Winter Olympics back in 2015. Winter sports have really taken off through related galas and competitions held across the country, resulting in more Chinese young people becoming winter sports fans and participants. The vision that the Winter Olympics would drive 300 million people to participate in snow and ice sports put forward by Chinese President Xi Jinping has become a reality.

A table tennis champion and ski hobbyist, Deng followed her internal sporting spirit which led her to delve into the commercial value and brand value of the Olympics. In 2016, Deng became a sports investor and established Deng Yaping Sports Industry Investment Fund, the first of its kind named after a Chinese athlete. The project sought to "better apply her experience to national sports development and make some practical contributions to the country's sports industry."

"I want to contribute to the Winter Olympics." Now a winter sports enthusiast herself, Deng has tried to attract more young people to the world of sports, especially ice and snow sports.

"Sanity lives in a healthy body," she said. Deng's sports career and educational experience enriched her understanding of the essence of physical education (P.E.).

"P.E. is not only about bodybuilding," she said. "It also builds confidence, discipline, tenacity, and a teamwork spirit while raising awareness about respecting opponents, spectators, and rules. Children can learn a lot from it, like how to work together and shoulder responsibilities in a team and to embrace competition while maintaining patience and persistence despite difficulties." Deng believes that P.E. let students be ready to contribute to society. "We encourage young people to participate in ice and snow sports and spend more time on sports because exercise helps them become strong, mentally and physically."
Deng noted various cultural products like variety shows, films, TV dramas, songs, and books should play a role in spreading sports culture and sportsmanship among young people. Three standouts are Leap, Ping Pong, and Li Na: My Life. "Such cultural products can promote passion and understanding of sports among young people," she said.
The table tennis legend published her first book, Mind Force, last September to help readers develop an adaptable mindset at critical moments. "Athletes amass many life lessons worth sharing after experiencing and learning a lot through grueling training and thrilling competitions," said Chinese volleyball legend Lang Ping in the preface she wrote for the book. "I think this is why Yaping wrote this book. I hope readers find inspiration in the stories of the 'Ping Pong Queen' and blaze their own path to overcoming difficulties and reaching new heights."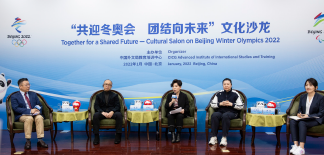 A recent report on Chinese youth involvement in winter sports jointly released by Tsinghua University's Center for Development of Sports Industry and Youth.cn showed that 30 percent of Chinese students have taken part in winter sports and more than 60 percent have a positive perspective on its future development. Nearly 90 percent of the surveyed were aged 18 to 21, and 93.8 percent were students.
"The Beijing Winter Olympics will provide a wonderful opportunity for young people to fall in love with winter sports and find their best self in the world of ice and snow," said Deng.