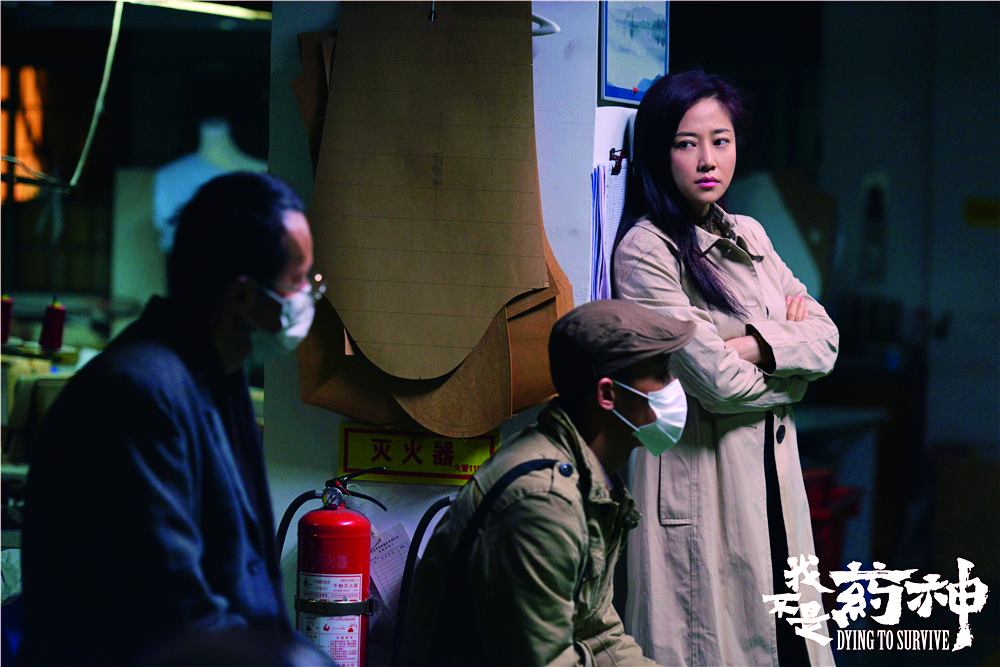 In 2018, many phenomenal Chinese films were released, including Dying to Survive and Operation Red Sea . These domestic blockbusters gained remarkable reputations and grossed huge box office revenues, making them standouts of Chinese movies since the marketization and industrialization of the country's film industry. Beyond the praise lurks a question: Are realistic films a fad or a landmark breakthrough in methods of making big-time domestic movies in China? Contemporary Audience and "Socially Realistic" Films.
Unlike Western audiences who seem to prefer other-worldly science fictions and fantasies these days, realism has been a mainstay of Chinese culture and art since the Tang Dynasty (618-907). Even as movies and television grew in popularity, Chinese viewers had always maintained a fondness for eye-catching content close to real life. But for some time, Chinese film investors preferred projects involving special effects, established intellectual property, stars and fantastic scenes. Most realistic works were relegated to small arthouse theaters and independent film festivals, from which they seldom reached mainstream viewers or turned profits.
In 2002, the Chinese mainland film market launched a major reform by introducing the "cinema chain system." In subsequent years, the size of China's cinema market boomed. Movie theaters spread from top-tier cities such as Beijing, Shanghai and Guangzhou to third- and fourthtier cities and even rural counties. Reports have calculated that about 200 million new moviegoers bought movie tickets in 2017.
The features of these new viewers are also very distinct. They are known as the "7966 group" because 70 percent are under 45 years old, 90 percent lack higher education, 60 percent don't have permanent jobs, and 60 percent survive on monthly income below 3,000 yuan (US$436).
These are working-class people to be sure. They endure the pain inflicted by social changes and practical problems in their daily lives. In the past, these people were the "silent majority" who were neglected by mainstream culture and lacked a channel to voice themselves. Today, they are rising to become the target customers of the Chinese movie industry and even the Chinese cultural industry.
The young working-class demographic is changing film aesthetics once imperceptibly dominated by the middle class of top-tier cities as they change the structure of the audience and influence the creation of culture and art.
This premise has been the inspiration for many socially realistic films such as Dying to Survive and Operation Red Sea . They were born with the cultural genes of the Chinese audience and the accumulation of producers, responding to huge demand for domestic realistic films in the contemporary era. Along with the works, a new generation of filmmakers is emerging after growing up under the existing market mechanism. They will be likely to become the A-list Chinese directors in the near future.
Coming-of-Age of Next-Gen Directors
Dying to Survive is a 2018 Chinese comedy-drama directed by Wen Muye as his feature film debut. Along with other post-80s directors, Wen is part of a new generation of directors cultivated by market competition after the reform of the cinema chain system. Wen's commercial success will inspire more young directors to grow up from small and medium-budget movies. The spiritual temperament of the new generation has begun to take shape and their creations are maturing.
Today, young directors in China generally receive academic art training, which equips them with high artistic skills and knowledge. They also grew up watching Hong Kong and Hollywood films, and do not rule out genre-confined and commercialized works. But at the same time, the biggest roadblock for these young directors is how to take the first step. Since they have little experience, it is very difficult to get a debut financed. Even if they are recognized, they still can only direct small-scale art films. To gain a bigger reputation in the market, they have to seek opportunities at independent film festivals and by winning various awards.
Dying to Survive enlightened many industry rookies: It proved that new directors can be trusted by producers to flex their talents by directing commercially viable films with a decent budget..
The success of so many down-toearth feature films in 2018 was driven not only by the accumulation of realistic works over the years, but also by the evolving demands of the new generation of moviegoers who yearn for social realistic works and the new generation of young directors who are well-prepared to meet these demands. We have reason to believe that this trend will continue, but the ideal balance of commerce, art and industry still needs to be pinpointed before a massive wave is released.
We are not only encouraged by the success of Dying to Survive but also gratified by the accumulated iceberg of Chinese films under the surface and the bright future it represents. Only when the entire piece of ice is exposed can we be sure that the future of Chinese movies is promising.
The author is an expert at the Marxist Institute of Literature and Art Studies at the Chinese National Academy of Arts.