First Plenary Session of the IAYEA Held in Zhongshan
Text by
Xu Shuyuan
Photographs by
The China International Youth Exchange Center
The first plenary session of the International Alliance of Young Entrepreneur Associations (IAYEA) was held from September 24 to 26 in the vibrant city of Zhongshan in southern China's Guangdong Province. This event brought together founding members, prospective members, and observer representatives from 29 countries and regions.
The three-day plenary session achieved several key milestones. Notably, it approved the IAYEA's charter, conducted elections for its inaugural executive committee, and established the structure of the secretariat. Attendees engaged in lively discussions on important subjects, including the roles and responsibilities of the executive committee and the future operations of the secretariat. Furthermore, they shared valuable insights regarding the establishment of supplementary bodies such as advisory committees, youth development funds, and strategic partnerships.
Delegates to the plenary session shared a unanimous recognition of the pressing global economic challenges. These challenges include a severe recession, headwinds facing economic globalization, and the substantial risks and threats to global industrial and supply chain security. They emphasized the urgent need for unprecedented international cooperation to restore confidence and stimulate economic recovery. The establishment of the IAYEA has come at an opportune moment to address these complex issues.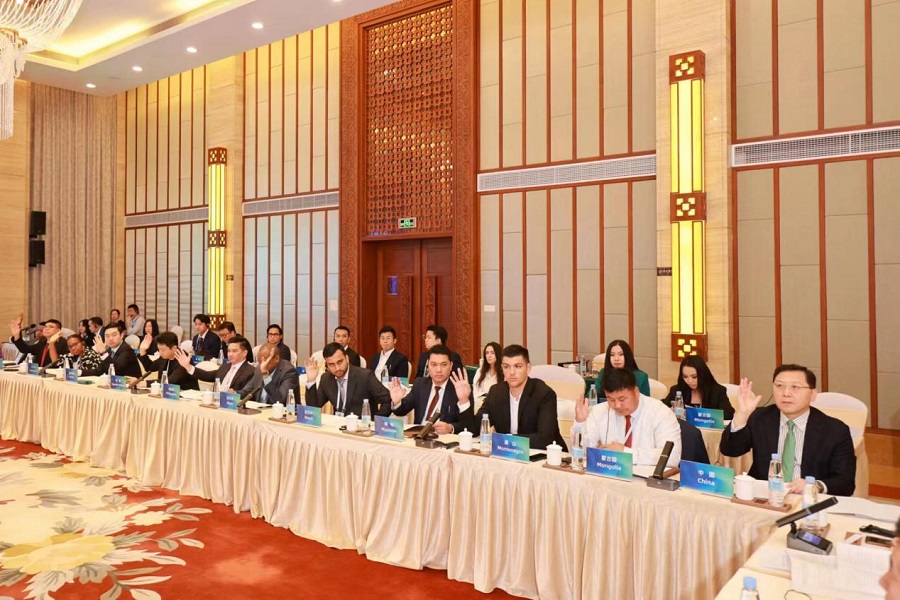 The IAYEA serves as a fresh and dynamic platform for promoting practical cooperation among young entrepreneurs from diverse countries and regions. It plays a pivotal role in guiding young entrepreneurs worldwide towards collaborative innovation, consolidating strengths, fostering harmony and achieving mutually beneficial development. Attendees expressed confidence that, under the framework of the IAYEA, member organizations will usher in a new era of cooperation and actively contribute to fostering an open global economy. Furthermore, they are determined to advance the United Nations' 2030 Agenda for Sustainable Development.
The meeting was presided over by Director Zhang Hua and Deputy Director Jia Tiesong of the China International Youth Exchange Center (CIYEC). Throughout the event, the CIYEC and the IAYEA jointly organized a series of thematic events, with a primary focus on economic and trade cooperation. In addition, they inaugurated the International Young Entrepreneurs Friendship Forest and arranged on-site visits to local businesses. Nearly 200 young entrepreneurs from China and abroad participated in the activities.
The CIYEC, in collaboration with youth entrepreneurial organizations from around the world, initiated the formation of the IAYEA in April 2023 in Beijing. This initiative was driven by the shared vision of creating a new platform for young entrepreneurs from various countries to engage in international cooperation, exchange ideas, and collectively contribute to global economic development.