J-20 Stealth Fighter Debuts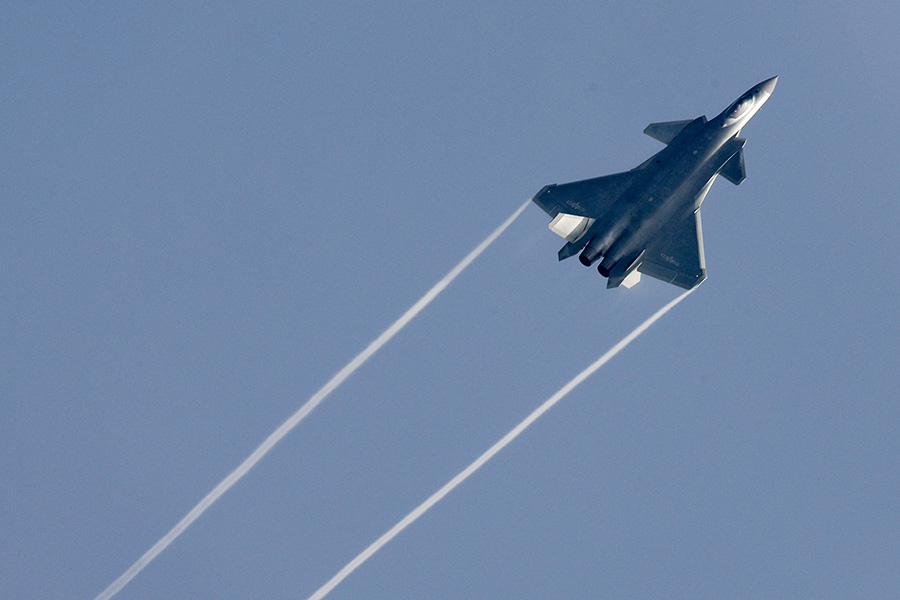 November 1, Zhuhai City: A J-20 stealth fighter at the 11th China International Aviation & Aerospace
Exhibition (CIAAE). The 11th biennial CIAAE, also known as Airshow China, was held in
Zhuhai, Guangdong Province, from November 1 to 6. In arguably the most eye-catching episode of the
event, two of China's domestically-built J-20 stealth fighters made a stunning public flight debut.
It was the first time for the aircraft to be unveiled to the public, and they haven't even begun service
yet. Alongside the J-20 stealth fighters, a total of 151 aircraft attended the air show, attracting more than
700 exhibitors from 42 countries and regions and 400,000 professional and civilian spectators.