Jiangyin: Manufacturing the Future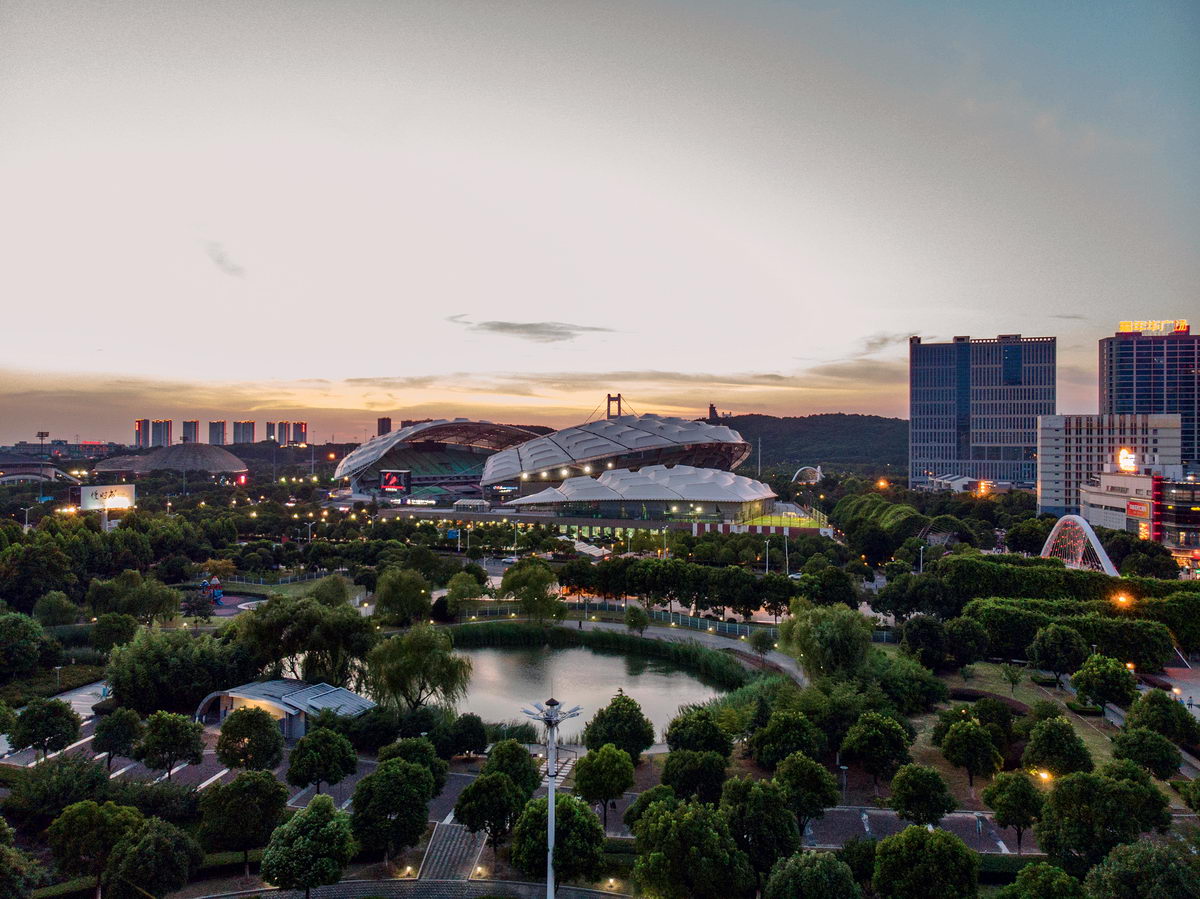 Jiangyin, located in southern Jiangsu Province, is a standout manufacturing city. Riding the tide of China's reform and opening up, Jiangyin has amassed wide-ranging real-economy industries and excellent entrepreneurs, which remain the city's most precious treasures. About 21,000 of 58,000 enterprises in the city are manufacturers. In the rankings of China's county-level economies and their basic competitiveness, Jiangyin topped the list for 15 consecutive years. More than 100 enterprises in the city have become leaders in their respective market segments in China, with more than 20 types of products grabbing the largest market share nationwide. Due to such factors, Jiangyin has long ranked first on the list of China's Top 100 Industrial Counties (or County-level Cities).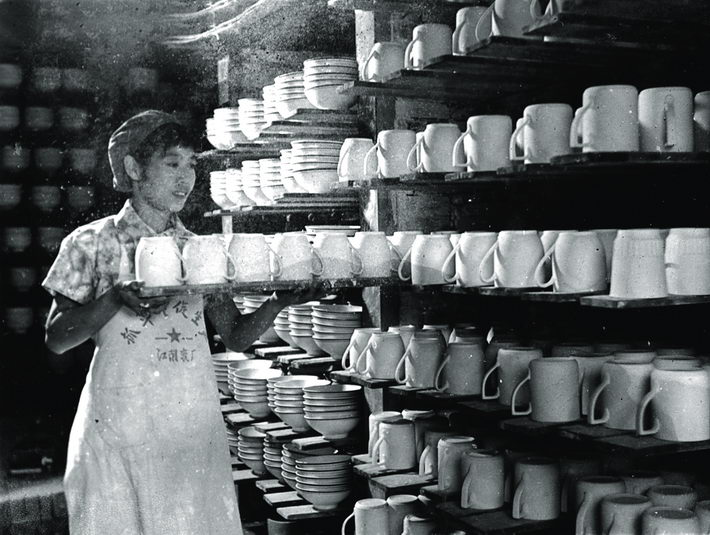 Rooted in the Real Economy
When the reform and opening up brought China's manufacturing industry into a golden era for development in the 1980s, Jiangyin welcomed its own manufacturing boom. Several top 500 Chinese companies took off from Jiangyin such as rope maker Fasten Group, bromine refrigerator manufacturer Shuangliang Group and textile maker Jiangsu Sunshine Group.
In 1983, renowned Chinese sociologist Fei Xiaotong coined the term "Sunan model" in reference to the business mode in the southern area of Jiangsu Province in the early years of the reform and opening up in his book Rediscovery of Small Towns. The area focused on developing the collective economy directly led by township governments, which relied on key cities with market adjustment. This model benefited Jiangyin with fast-growing manufacturing capabilities and increasing economic strength.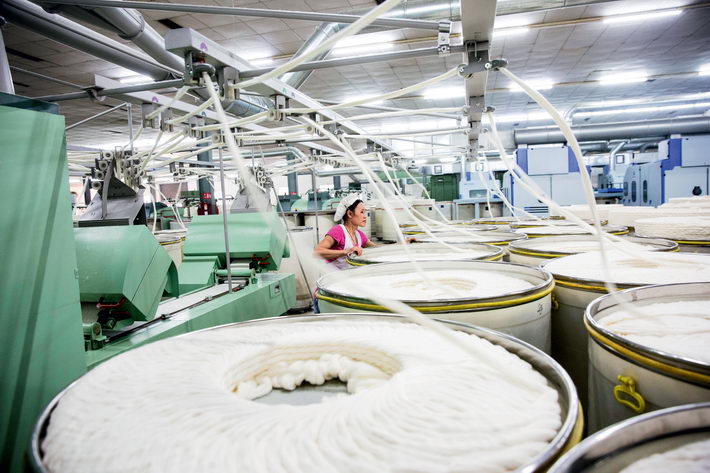 After Deng Xiaoping, chief architect of China's reform and opening up, made his famous remarks during the 1992 inspection tour of southern China, the country's market economy system and modern corporate system were established and improved. At that time, the Jiangyin government promoted shareholding reform of local enterprises. It introduced the ideas of asset reorganization and capital operation as well as incentive and supporting measures to encourage companies to enter stock markets. In February 1997, Jiangyin Xingcheng Special Steel Works was listed on the Shenzhen Stock Exchange, becoming the first company in Jiangyin to do so. More companies soon followed suit. By the end of 1999, eight companies in Jiangyin had been listed in stock exchange markets. The companies, including Jiangsu Sunshine Group, Huaxi Holding and Fasten Group, raised a total of 2.16 billion yuan, forming the unique "Jiangyin sector" in China's capital market.
In recent years, financial capital has flooded into real estate and the stock market, and the real economy represented by manufacturing industries is facing great challenges. But manufacturing still plays a key supportive role in Jiangyin's development. Data shows that in 1978, the secondary industry accounted for 55 percent of Jiangyin's economy, and in 2017, the share of the secondary industry remained at a similar level at 54.4 percent.
Chen Jinhu, secretary of the Party committee of Jiangyin, declared: "Jiangyin's development is rooted in the real economy."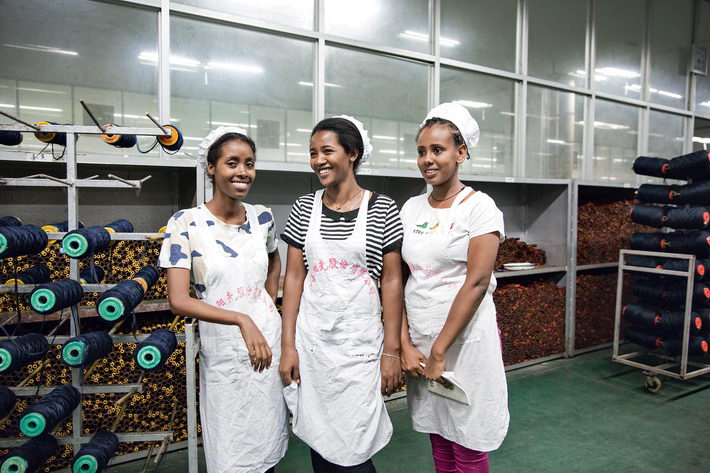 Growing Modern Industries
Today, innovation has become the new driver for Jiangyin's manufacturing industry. Alongside moving to middle and high end of industry, local enterprises are also promoting the development of strategic emerging industries.
Lu Jie of Shuangliang Group recalled the company introducing a strategy of "transforming development concept" in 2006. "We have been upgrading our business ever since then." The group, initially specializing in bromine refrigerator production, has embraced comprehensive energy-saving and eco-friendly business including system integration, contract energy management and service trusteeship. With the application of technologies such as the Internet of Things, big data and cloud platforms, it has introduced interactive online and offline service and product life cycle management. Rather than simply making products, the company is providing manufacturing services for clients.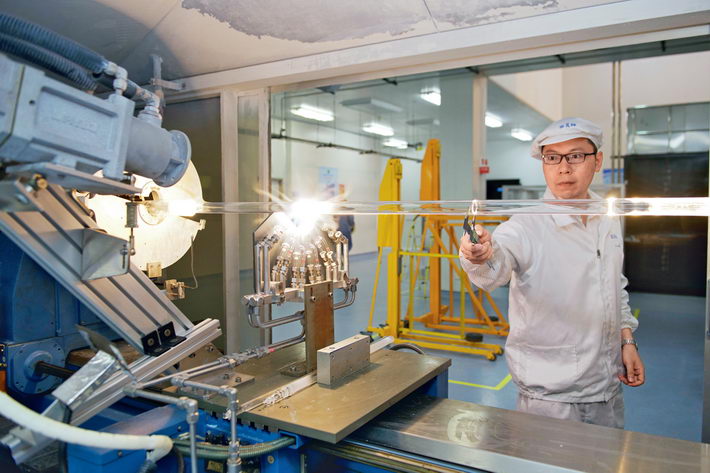 In recent years, Jiangyin has made great efforts to build a national high-tech industrial park—Jiangyin High-tech Industrial Development Zone, as well as two provincial economic development zones: Jiangyin Lingang Economic Development Zone and Jiangyin-Jingjiang Industrial Park. The industrial zones are considered strong drivers for industrial growth in the city.
Based on its existing industrial infrastructure, Jiangyin is fostering four strategic emerging industries including new energy, electronics, biomedicine, and graphene production and application. The city has also reinforced four dominant industries, namely, new materials, equipment manufacturing, high-quality textile and clothing, and shipbuilding and marine equipment. Moreover, Jiangyin is upgrading four traditional industries that fuel its economic growth: metallurgy, metal products, light industrial and building materials, and electricity.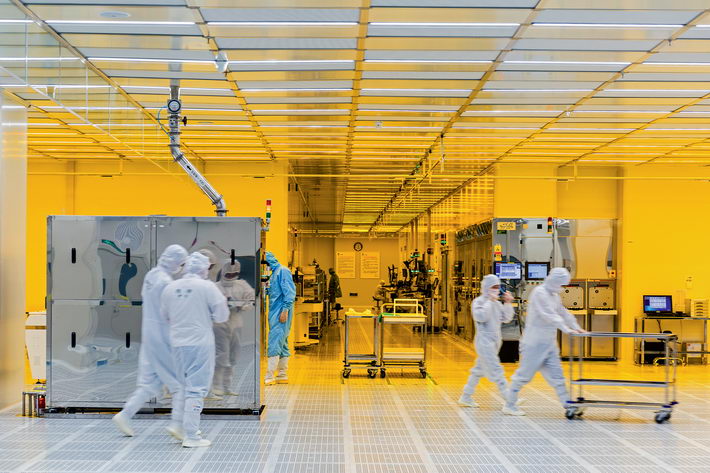 Many companies are transforming from traditional manufacturers to system integrators, investment operators and service providers. They have created new space for development and earned higher profits by selling services rather than solely by selling products, extending industrial chains and increasing additional value.
Serving Enterprises
The sustainable growth of manufacturing in Jiangyin can be attributed to a combination of good timing, advantageous geographical features and abundant human resources. The city is located downstream of the Yangtze River, which is known as the "throat" of the river. It has been a transport hub since ancient times. Thanks to its unique geographical location, Jiangyin has developed a strong capacity for resource exchange and accumulation. The spirit to "stay resilient and spare no efforts to fight for the best" is widely acknowledged among locals, which inspires new businesses in the city.
For newly arrived entrepreneurs and talent in Jiangyin, the high efficiency and pragmatic service of the local government make them feel at home.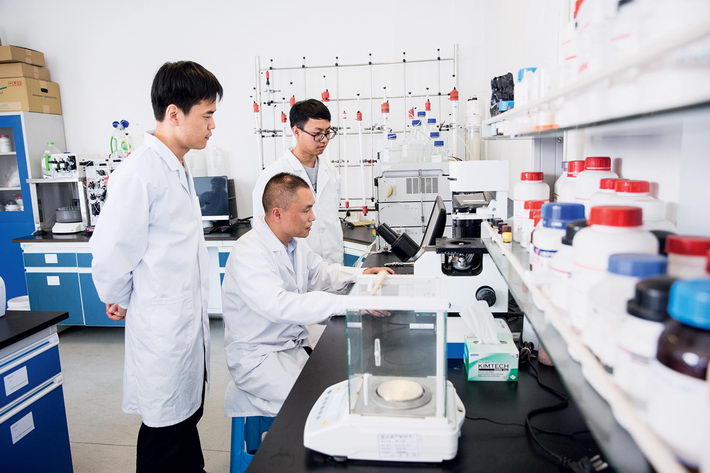 In 2007, Chen Yuxin returned to China from the United States to start a business. He traveled to several cities and ultimately decided to settle in Jiangyin. There, he founded ProteLight, a biomedicine company, in 2009. "At that time, Jiangyin was transforming its traditional industries and offering big incentives to the biomedicine industry," Chen recalled. "Local government officials are bold and pragmatic. They fulfill their promises fast."
"The efficiency and honesty of the government are key to attracting and keeping talent," declared Tao Zhengxian, deputy director of the managing committee of the Jiangyin High-tech Industrial Development Zone. The city's government officials value their promises and show great efficiency. They visit enterprises frequently to learn their concerns, identify problems and devise solutions.
In fact, since the dawn of China's reform and opening up, the Jiangyin government has been providing rain-or-shine, unrestricted and comprehensive services for enterprises.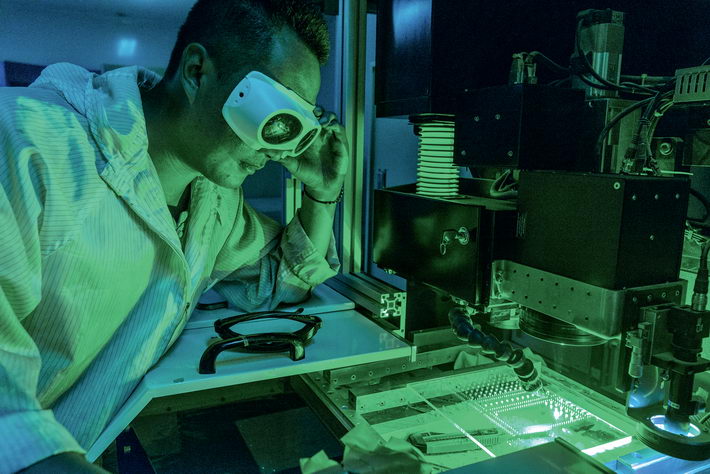 In the 1980s, governments at all levels in Jiangyin worked with enterprises to attract projects, investment and resources and expand market shares. Such measures helped local township businesses survive. In the 1990s, the Jiangyin government shifted its function, separated government management from enterprise operation and reduced its intervention in economic affairs as much as possible. At the same time, the government advocated the concept that "entrepreneurs invest, and the government serves; businessmen make fortunes, and the city develops." This philosophy made Jiangyin a hotbed for foreign investment. At the turn of the 21st century, the Jiangyin government established an administrative service center to provide one-stop services for enterprises, another move to increase efficiency.