Laszlo Vajda: Déjà Vu All Over Again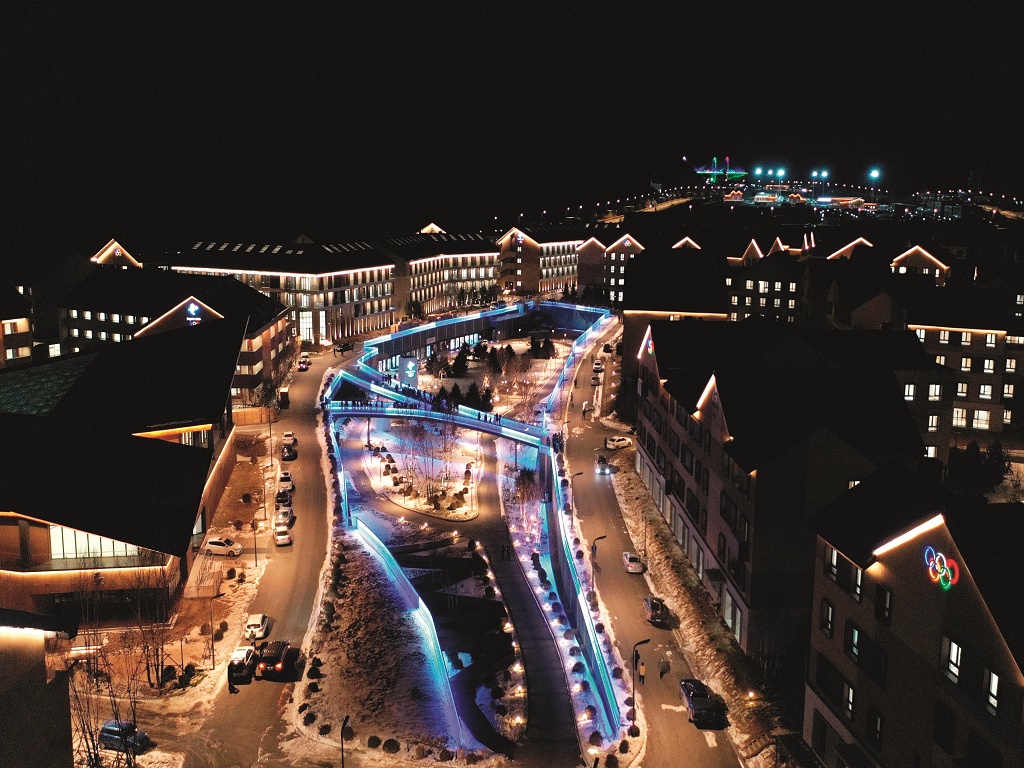 If your phone rang during the recent Beijing Winter Olympics, it would probably be a friend asking if you saw some amazing games. For Laszlo Vajda, a ring means "there is probably a problem somewhere."
"I listen to the problem or the challenge on the phone," said the Hungarian expert employed by the Beijing Organizing Committee for the 2022 Olympic and Paralympic Winter Games to advise on international relations, games services, Olympic villages, and more. "Then I usually give an immediate opinion or recommendation."
"At these games, your phone is your post," he added. "You can physically be anywhere if your phone is always right there with you."
Since China had little experience in organizing major international winter sports events before winning the bid for the 2022 Winter Olympics in 2015, a total of 61 foreign experts from 18 countries were reportedly brought on board in many key areas of the work for Beijing 2022 such as venue construction, course design, and event operations, following a global view of preparations for the 2008 Summer Games. Among them, Vajda, however, feels "kind of unique" as the first and only foreigner who worked full time for both Games.
"I always created a kind of challenge for them (the organizing committees) because they needed to create proper human resources policies for foreigners," Vajda said. He "broke the ice" by reviewing his serendipity with China-hosted Olympic Games.
A Dual Olympic Professional
Vajda's involvement with the International Olympic Movement has taken him all over the world, from Albertville 1992 to Nagano 1998, Athens 2004, Beijing 2008 and Beijing 2022, just to name a few. But he hasn't left China since arriving in Beijing in June 2005 to contribute as a dual Olympic professional.
"Interestingly, I never planned to stay here so long, but I'm very happy that I did," Vadja said. "There are always very important sports events and exciting challenges."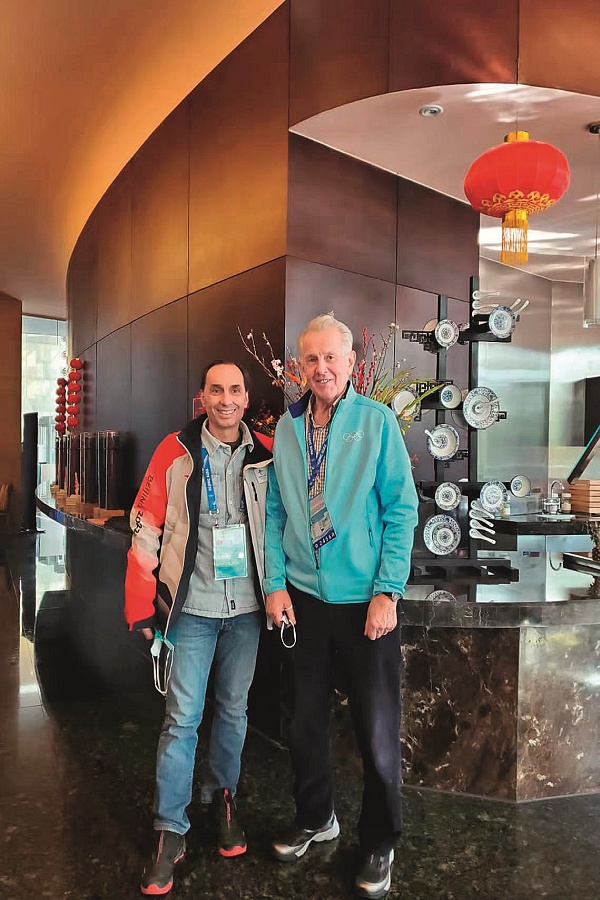 While rising to such Olympic challenges, Vajda's priority has also shifted from international relations to games services, in line with different positioning of Beijing 2008 and Beijing 2022. Vajda saw 2008 as China entering the international arena of politics and economics in a quite powerful and ambitious way. Hence Beijing 2008, much more than a sporting event, was "China's statement to the world that we are here," which entails smart diplomacy. Beijing 2022, however, is a completely different story with China already being a major player in world politics and economics. Thus, operational and social aspects of the Games also deserve a spotlight.
Olympic Villages, the Heart of the Games
"Olympic villages, the heart of the Games" may be a cliché, but Vajda, whose main focus was the three Olympic villages, doesn't care. According to him, what makes the Olympic Games "magical" is that Olympic villages "give an opportunity for the delegations from all over the world to actually come together as a single unit and represent their countries" since when top athletes go to world championships in skating or skiing, for example, they only interact with athletes from that sport.
"An ice hockey player from Germany does not necessarily know an alpine skier from the same National Olympic Committee," Vajda explained.
The three "athlete-centered" Olympic villages in downtown Beijing, Yanqing District, and Hebei Province's Zhangjiakou City began to officially embrace athletes and team officials for the Games on January 27. Consisting of a reception center, a plaza area, and a residential zone, the Beijing Winter Olympic Village, for example, amazed the world with cutting-edge additions ranging from varied menus to technology-driven facilities like adjustable smart beds and fun leisure services. Vadja thinks the spacious athlete apartments, each measuring 220 square meters with five bedrooms, three bathrooms, one living room and one storage room, should garner big bonus points from various delegations because "these people do need space."
"If you ever saw how much gear and luggage an ice hockey player or an alpine skier travels with, you would be amazed," he noted. "They generally have three suitcases plus five backpacks and another two huge bags with skis." He described the oceans of luggage accompanying Winter Olympians as "maybe five times as much as for the Summer Games."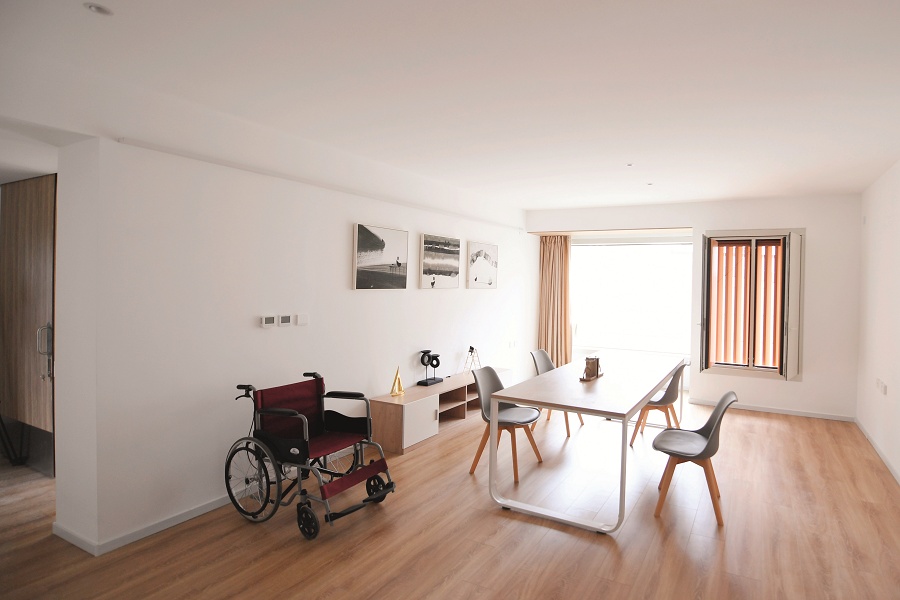 With Beijing 2022 as the first Winter Olympics held during the COVID-19 pandemic, Chinese organizers, alongside the International Olympic Committee and the World Health Organization, implemented a "closed-loop" management system on January 18 wherein athletes, team officials, and media representatives were requested to stay within the Olympic villages, designated hotels, competition venues, and workout areas and use official transportation services isolated from local communities. This policy posed big challenges for Vajda and his team.
"Some solutions were easier when we could just do testing, but for deliveries, for example, if you think about broadcasters, they might need spare parts, then how will a delivery company get inside the loop?" he said. "Only selected delivery companies and special delivery locations inside the loop were acceptable, alongside sanitization practices."
Also, Vajda was always available to receive first-hand information from athletes, even acting as a "psychologist" for those frustrated about early isolation.
"There we had some critical comments as well simply because athletes became nervous," he explained. "Imagine you were an athlete. You had trained for years and years and you finally arrived and had competition coming up in three or four days. You were negative, but then somebody just determined that you had had a close contact. You might worry about how to prepare for the game."
"It involves a lot of psychology and emotion, not just the actual thing they're talking about," he explained. "So, we talk a lot."
Ring in a Shared Future
One of the few lucky attendees able to relish the opening ceremony of Beijing 2022 in person at the National Stadium, Vajda appreciated China's message of hope and vitality to ring in a shared future, echoing the day of "Li Chun," or the Beginning of Spring—the first of the 24 Solar Terms on China's traditional calendar. He called the single, tiny Olympic flame burning in the cauldron, surrounded by snowflakes featuring the names of some 90 participating countries and regions of Beijing 2022, "really nice symbolism for the difficult time now," emphasizing that "there is hope ahead."
Now that the Olympic Winter Games have closed, Vajda remains optimistic about staying in China to contribute as a potential adviser on communications, public relations, and branding for Chinese companies that "feel strong enough to enter the international arena of their own industry."
"China is definitely moving at a very high speed, and not just in sports," he smiled. "I hear all the time how Chinese companies want to be international. And I would be very glad to work on this end as well." Maybe his next phone call will no longer mean a problem.