Mao Weitao: Artistic Bravery
Text by
Gong Haiying
Photographs Courtesy of
Baiyue Culture Creative Company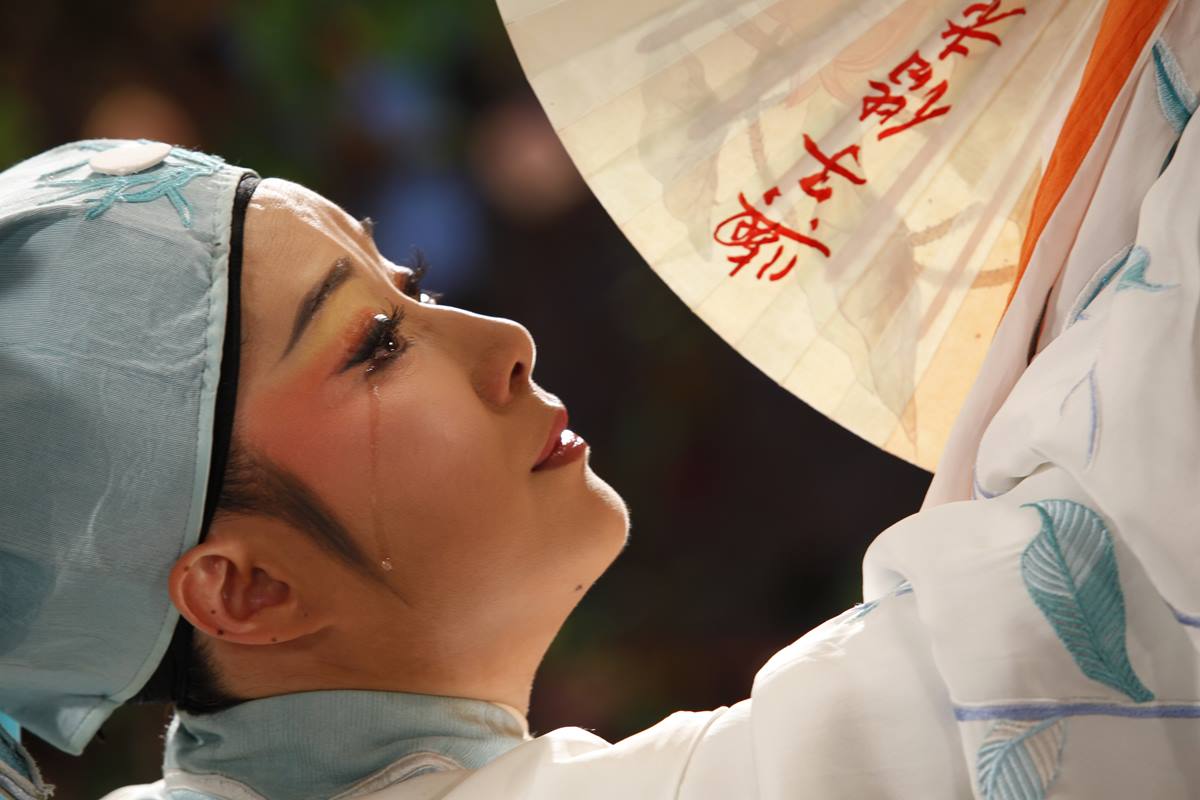 On the evening of January 1, 2021, a new production of the traditional Yue Opera play Liang Shanbo and Zhu Yingtai, also known as The Butterfly Lovers, adapted from a well-known Chinese folk story, debuted at Butterfly Theater on the bank of West Lake in Hangzhou, eastern China's Zhejiang Province.
Mao Weitao, a renowned Yue Opera and vice president of the China Theatre Association, organized the performance and played the lead role of Liang Shanbo after more than a year away from the stage.
Mao headed Zhejiang Xiaobaihua Yue Opera Troupe for many years and now ranks among Yue Opera's most influential practitioners. She is also chairperson of Baiyue Culture Creative Company, owner of Butterfly Theater.
"Considering the emergence of increasingly diversified art forms, we are searching for a living space for Yue Opera through such performances," said Mao.
After performing Yue Opera for more than 40 years, Mao is brainstorming ways to help the art better develop through reforms.
Since the 1990s, she has organized a series of Yue Opera performance experiments to break the traditional routine and clichés of Chinese romance plays featuring "love between a gifted young man and a beautiful girl" while reviving many historical and cultural characters in Yue Opera plays, such as Jing Ke, an assassin who attempted to kill Qin Shi Huang, the first emperor of the Qin Dynasty (221-207 B.C.).
In 2016, she took on dual roles of Coriolanus and Liu Mengmei in a brand new Yue Opera production called Coriolanus & Du Liniang that went on a performance tour of Britain, France, Germany, and Austria.
The play fuses Shakespeare's Coriolanus, the tragedy of a Roman general banished by his own people, with a similar situation in Ming Dynasty (1368-1644) playwright Tang Xianzu's The Peony Pavilion, a love story involving a young girl named Du Liniang who falls asleep in her garden and dreams of an encounter with a handsome scholar named Liu Mengmei. The production marked the peak of her career in performing arts and breathed fresh life into traditional Yue Opera at a global level.
Founding Baiyue Culture Creative Company was her recent attempt to navigate the survival and development of Yue Opera, based on the inspirations she drew from the mature theatrical operation modes of Broadway in New York and the West End in London.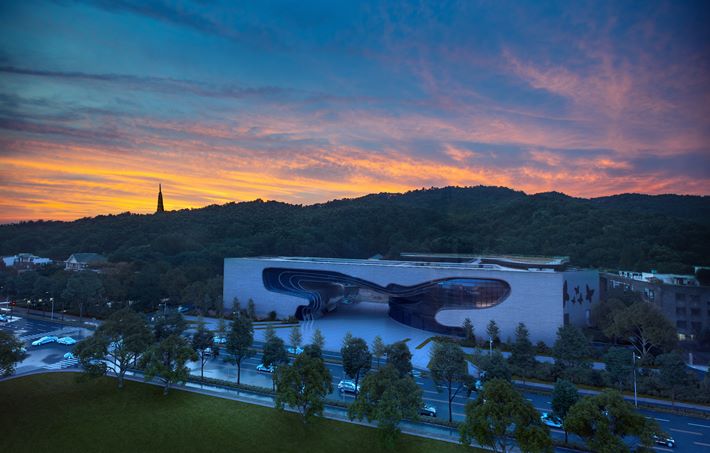 China Pictorial: Why did you choose the new version of The Butterfly Lovers as the first play staged at Butterfly Theater this year?
Mao Weitao: The COVID-19 pandemic raging around the world in 2020 made people increasingly appreciative of the classics. Late Chinese Premier Zhou Enlai once said that the Yue Opera classic The Butterfly Lovers reflected the hopes and dreams of the Chinese people. Today, it can be interpreted as a call for unity in the fight against COVID-19.
China Pictorial: Does the production mark the Xiaobaihua troupe returning to traditional Yue Opera themes?
Mao Weitao: The times make artists. Whenever a work of art is remembered or survives into another era, it must fit the times. When we look at tradition, we should pinpoint and pass on the "love" and "wisdom" embedded within.
Whether you seek to preserve or innovate the arts, it is necessary to appreciate the past and develop the sensitivity to discover new things. Every art theme is always waiting to be discovered by artists who are patient enough to keep searching. I am just en route.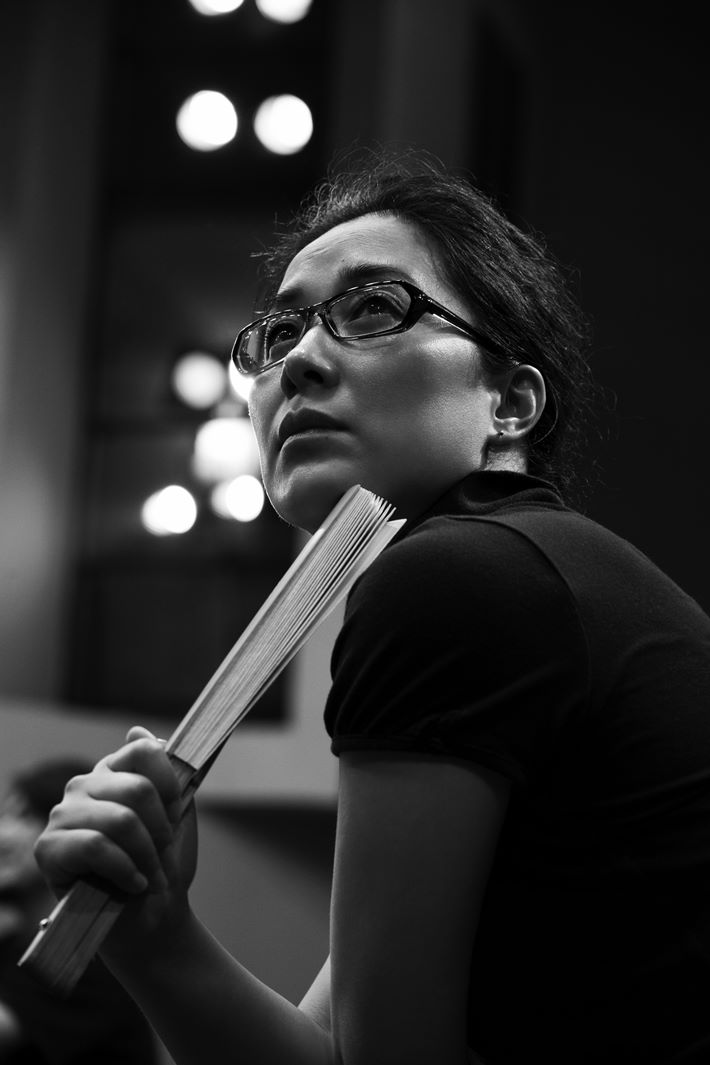 China Pictorial: Did you add anything special to help foreign spectators understand this new version of The Butterfly Lovers? How do you balance the integration of modernity and internationality with folk culture?
Mao Weitao: The new version of The Butterfly Lovers is a reinterpretation of Chinese classics from the perspective of internationalization and modernization.
I have been working on finding ways to introduce Chinese theater arts to different countries. By making performances and conducting exchange abroad, we absorb elements from different arts of various countries. This helps us better recognize and utilize our own artistic characteristics.
Audiences in different countries share the same feelings for love and romance. They can easily understand the sorrow of lovers who can't be together because such situations are universal.
Integration of folk culture with modern and international cultural elements is an inevitable trend considering the development of the times and social progress.
Instead of saying that the arts of a nation belong to the world, it's better to look at the world as something composed of different nations. The pandemic has fostered a much clearer understanding of what is meant by building "a community with a shared future for humanity." "World" itself is an inclusive term. Going global includes acknowledging voices from different countries, races, and ethnic groups.
China Pictorial: We learned that Baiyue Culture Creative Company is planning to cooperate with the UK's National Theatre to stage an English version of the drama Wolf Totem. What struck you most during your own collaborations with British theatrical artists?
Mao Weitao: Much can be learned from British drama, and I was especially touched by the scientific spirit they apply to art and the country's attractive artistic atmosphere. Relatively speaking, China has room to improve in this area. Maybe being an ancient civilization with cultural heritage of five thousand years makes our workload heavier.
But as long as we make up our minds to do it, we can and will do it well. Since ancient times, the Chinese nation has upheld a spirit of perseverance capable of moving mountains.
China Pictorial: Considering the decline of traditional Chinese theater arts in contemporary times, where is your company seeking breakthroughs in promoting the development of Yue Opera and other Chinese theater arts?
Mao Weitao: "You can't visit West Lake without drinking a cup of Longjing tea and enjoying Xiaobaihua plays" has become the slogan of Baiyue Culture Creative Company as we work in the direction of integrating traditional culture more tightly with contemporary life.
The old saying comparing Suzhou and Hangzhou to something out of heaven still resonates widely in China. We hope that Butterfly Theater in its romantic Chinese style will become a cultural landmark of Hangzhou.
Baiyue has recently been working to launch a series of cultural activities including a grand Yue Opera show to open in March.
We hope to leverage Yue Opera as a launchpad to gradually find new channels for traditional Chinese opera and even traditional Chinese culture to deeply integrate into contemporary life.