Nanling Village: Like Father, Like Son
Over the past 40 years, the four-square-kilometer Nanling Village in Longgang District of Shenzhen has transformed from a poverty-stricken village into a modern neighborhood with collective fixed assets of 3.5 billion yuan and per capita annual income of 150,000 yuan.
The village's development miracle is attributed to struggles across two generations of local residents.
Poverty Breeds a Desire for Change
Before China's reform and opening up in the late 1970s, Nanling villagers "relied on loans for production and lived on government relief," and the impoverished life forced many to flee away, according to 73-year-old Zhang Weiji, who formerly served as Party chief of Nanling Village.
Zhang began to serve as a village official since the 1960s. Before China implemented its reform and opening-up policy, 576 villagers from 134 households there were divided into four production teams. Zhang decided to build a factory on empty land in collaboration with some companies by introducing outside investment.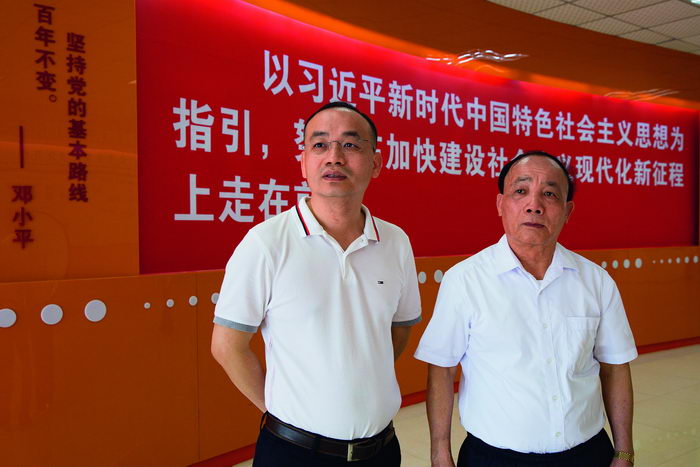 Early in 1980, after Zhang communicated with multiple stakeholders, the village joined hands with an electronics factory, the first such partnership in Shenzhen.
Zhang Weiji led village officials and villagers to improve the environment, carry earth from the mountains to smooth out the road and plant trees to beautify the village.
In 1987, the first industrial zone was built in Nanling Village. A total of 14 enterprises moved in and the fixed assets of the village grew to 5.3 million yuan. Most villagers became employees of these companies and began working eight-hour days to earn monthly salaries.
The villagers showed great respect for their senior Party leader and a willingness to follow him wherever he decided to go next.
In 1982, Nanling Village received its first land acquisition compensation fee of 430,000 yuan, when Zhang Weiji served as captain of the village's first production team. After extensive discussion and consideration, he decided to use the money on development.
Some doubted the decision at first but soon changed their mind after realizing the money would be invested in building factories and expanding production.
In 1983, the township government proposed merging the four production teams in Nanling, and the villagers rallied around Zhang to lead the work.
Zhang proposed combining the assets of the first production team into a joint fund to foster common prosperity. He persuaded villagers by going door-to-door and ultimately merged the assets.
Zhang was elected Party chief of the village and director of the village committee. The four production teams in Nanling Village were formally merged.
Zhang Weiji solemnly promised his fellow villagers that they would always have enough to eat, live in new houses, have extra money to spend and enjoy long and healthy lives.
Almost 35 years later, Zhang is proud to have kept those promises. "I meant what I said," he grinned. "They would never have followed me if my heart wasn't in it."
He is usually the first to offer to shoulder others' woes. When rain flooded factory workshops, he jumped in the water with a bucket to drain water.
To make the village more beautiful, seven family members of village officials have served as voluntary cleaners for more than 20 years. The village built a bathroom especially for migrant workers, and Zhang's wife oversees the supply of hot water.
"Not only is our Party chief capable, but he takes the lead on everything, so we always trust him," explained Li Hongqing, former assistant to Zhang in Party affairs.
"Every Party member or official must remain fully devoted to serving the public," Zhang asserted. He still serves his fellow villagers to this day.
Village Party members and officials have never enjoyed privileges. They receive the same shares and benefits as everyone else and none have ever broken the law.
A New Chapter
Zhang Weiji's eldest son Zhang Yubiao was born in 1974 and holds a master's degree in management from South China University of Technology.
In 1994, Zhang Yubiao returned to the village after graduating from college and became head of the village's Youth League branch like his father did. In 1998, he began serving as Party chief of the village, director of the village committee and chairman of the village's economic development company.
Zhang Yubiao no longer has to face choices like splitting up portions of rice to feed more people and instead eyes avenues to lead Nanling Village to "greater glory."
In the early 1990s, Nanling Village witnessed a new round of entrepreneurship. The village invested more than 90 million yuan, introduced eight foreign-funded enterprises and built the Golden Park Industrial Zone, which helped the village earn 10 to 20 million yuan in revenues each year, equivalent to an increase of 20,000 yuan in per capita income.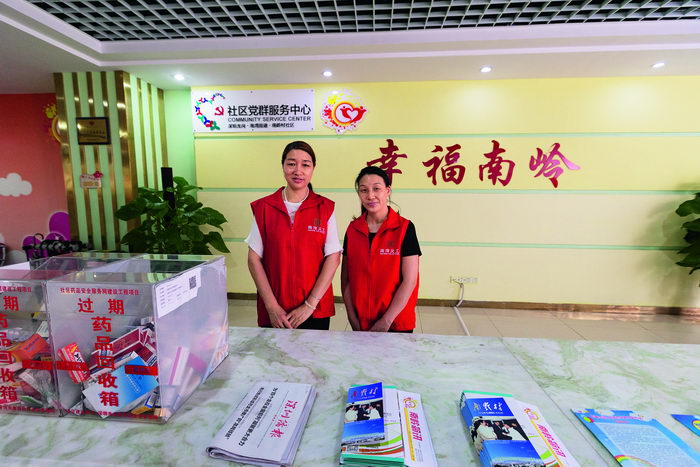 In 2004, Shenzhen began to accelerate the urbanization of rural areas.
Nanling Village transformed from a village into a community and established a shareholding company. In 2006, Nanling set up a community Party committee, the first of its kind in Shenzhen.
Nanling is home to 1,000 native villagers, more than 6,000 registered locals and a resident population of 80,000. Creating a happy, livable modern community has become one of Zhang Yubiao's greatest goals.
"I respect my father very much, but I am not him," remarked Zhang Yubiao. "I have to blaze my own path."
In 2012, the Party's 18th National Congress proposed a new development strategy. Zhang Yubiao began to realize that the sustainable development of Nanling had to be driven by innovation.
In 2017, Nanling invested 300 million yuan to set up Shenzhen's first venture capital fund under a community-level stockholding company and undertook a group of forward-looking and high-growth innovative projects. To eliminate backward production capacity, Nanling terminated a contract with a traditional company early and paid 20 million yuan for breaking the contract.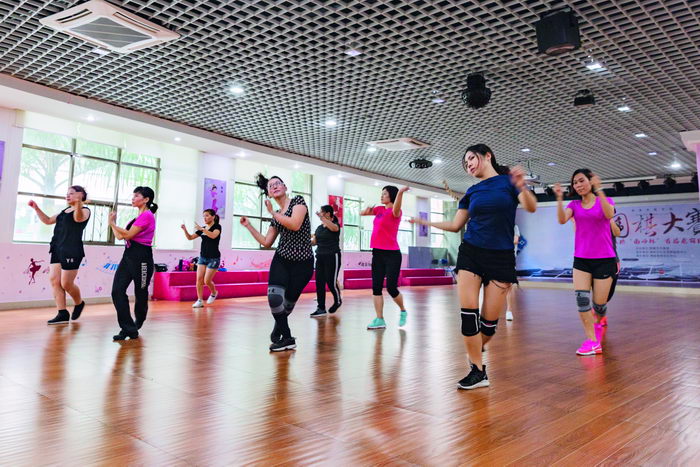 A few years ago at a Nanling shareholders meeting, Zhang Yubiao promised that he would resign if he failed to foster a successful transformation in three years. Just as they did to his father, the villagers chose to trust the new leader, and they collectively set off on a new journey towards economic prosperity.
Zhang Yubiao collaborated with a company associated with Tsinghua University and joined hands with specialists from Sun Yat-sen University to establish a science and technology park and a design research institute. Rent is no longer the major source of revenue, and instead earnings come from equity.
Today, Nanling has built a science and technology park and set up the Nanling Equity Investment Fund Management Co., Ltd. which has financed the development of artificial intelligence, electronics, information technology, healthcare, new energy and new materials, and introduced dozens of high-tech industries.
"In the past we relied on farming. Later we 'cultivated' a real estate industry," said Zhang Yubiao. "Now we have to 'seed' high technology. I am confident we can incubate several high-tech companies and become bigger and stronger. One day, I will be there to ring the bell with villagers after Nanling produces a listed company."