National Treasure
By
CCTV-3, editors-in-chief Yu Lei and Lu Yitao, published by CITIC Publishing House, May 2018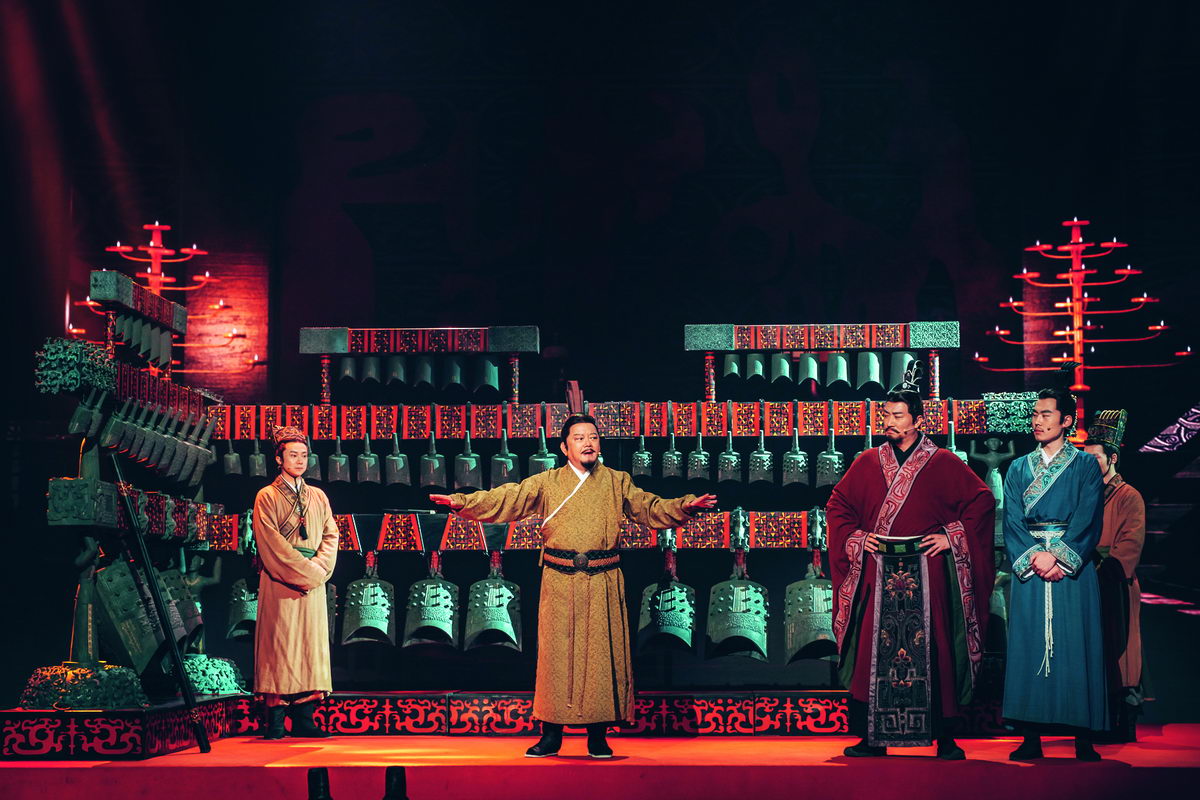 At the end of 2017, a CCTV series titled National Treasure aired across China. The docu-series featured 27 cultural relics from the country's nine leading museums: the Palace Museum, Shanghai Museum, Nanjing Museum, Hunan Provincial Museum, Henan Museum, Shaanxi History Museum, Hubei Provincial Museum, Zhejiang Provincial Museum and Liaoning Provincial Museum. Short vignettes were produced to bring to life stories related to the history of the relics.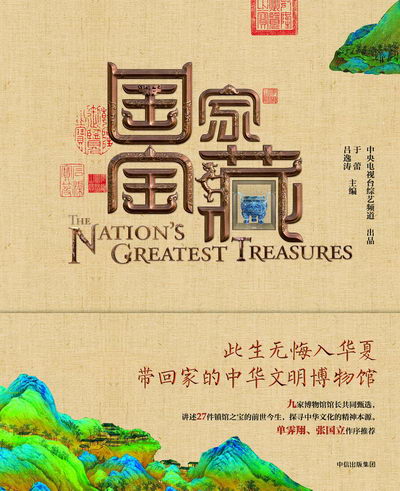 After two years of research, producers invited influential public figures to serve as "guardians" of the relics to tell their "past and present life stories." Legends related to the 27 national treasures are told from a modern perspective, which helped the series win rave reviews from critics and viewers alike.
"We wanted to present the cultural relics as if they were people who had survived the ups and downs of the ages," said Yu Lei, producer and chief director of the show. "They represent the spirit and values of the Chinese nation. Some are still affecting our ways of life to this day." National Treasure aims to "create connections between objects in museums and people and life." The program was displayed at the 2018 Hong Kong International Film and TV Market and the Cannes TV Festival this year.
An accompanying book of the same name was published to share considerable content that wasn't included in the original broadcast. Most of it is related to historical materials and research on the relics. All data was edited and revised by experts from the nine museums. The book also contains 27 exquisite pictures and multi-angle detailed photos, which fully capture the beauty and ingenuity of every national treasure.
Shan Jixiang, director of the Palace Museum, wrote the preface for the book. He declared the book a thorough excavation of the historical genealogy and value inheritance of cultural relics. Historical details unfit for visual presentation are documented in the book, so it enables readers to further savor cultural relics, seize historical memories and increase their understandings of history and culture.
Yu Lei is chief director and producer of National Treasure. She studied journalism at the Communication University of China and served as a CCTV director and producer. She was the chief contributor of the 2012-2014 CCTV Spring Festival Galas. Lu Yitao, director of the Program Department of CCTV-3, is chief producer of National Treasure.