Outlining the Chinese Civilization
Text by
Yin Xing
Photographs Courtesy of
Wang Wei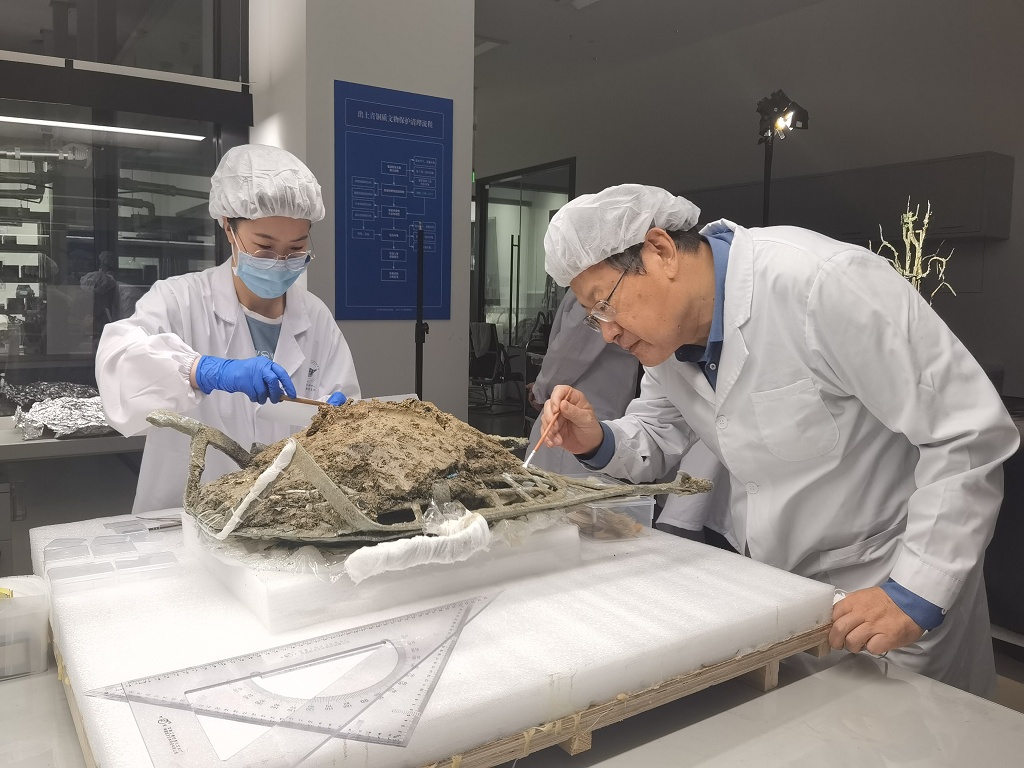 Yangshao Village in central China's Henan Province, named after the towering Shaoshan Mountain, is famous for the Yangshao Culture, a Neolithic culture in the middle reaches of the Yellow River that played a crucial role in the development of Chinese civilization.
In October 1921, Swedish archaeologist Johan G. Andersson and Chinese scholars including Yuan Fuli excavated many precious relics such as pottery, stone tools, bone wares, and shell items from an archaeological site near the village. By convention of archeological circles, the ruins of the Neolithic Age found at Yangshao were named the Yangshao Culture, a finding overthrowing the previous assumption that China had no culture from the Neolithic Age. The dig at the Yangshao site also represented the birth of modern Chinese archaeology.
Over the past century, China's archaeology has made tremendous achievements.
China's archaeological efforts unveil the origins of Chinese civilization and a map of its historical evolution. Findings have proved over one million years' history of humanity, about 10,000 years' history of culture, and over 5,000 years' history of civilization in China, which have also revealed how a unified Chinese nation featuring diverse cultures took shape and demonstrated the cultural genes rooted in Chinese people's values and daily life.
China's archaeological fruits show the splendid achievements of Chinese civilization. China has been a pacesetter through many historical periods like the Neolithic and Bronze ages, harvesting great accomplishment in the fields of crop cultivation, city construction, and art production, among others.
China's archaeological findings display Chinese civilization's contribution to world civilization. The only consistently lasting civilization in the world has contributed profound philosophy, rich scientific and cultural feats, and distinctive governance systems, which all greatly accelerated the progress of human civilization.
In particular, after the 18th National Congress of the Communist Party of China (CPC) in 2012, China's archaeology has arrived at a "golden decade" flavored by discoveries and excavations of a massive volume of relics from various periods. Accordingly, the history of Chinese civilization has been constantly stretched and enriched with more cultural documentations.
What are the distinctive characteristics of Chinese archaeology? What major progress has China's archaeology enjoyed over the last decade? How do current trends look? China Pictorial (CP) took these questions to Wang Wei, academician of the Chinese Academy of Social Sciences (CASS), chairman of the Chinese Society of Archaeology, and head of the National Project on Tracing the Origins of Chinese Civilization.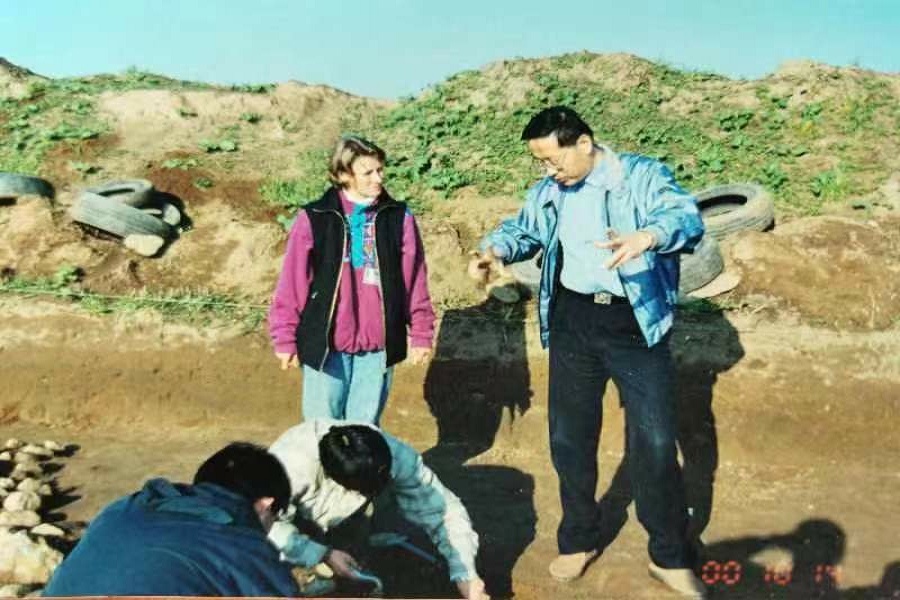 CP: The modern science of archaeology was introduced from the West to China. After more than 100 years of development, what characteristics does China's archaeology have?
Wang Wei: Yes, archaeology originated in the West. Before 1921, China had no archaeology but only epigraphy. Johan G. Andersson first brought fieldwork methods to China such as using geology to identify soil layers and times and producing reports after measurement and excavation. But, since the start, China's archaeology has maintained its own characteristics. Firstly, as a part of history studies, China's archaeology conducts research on ancient Chinese history with an aim to shed light on the origins and growth of Chinese civilization. China boasts a tremendous volume of historical records, so archaeology and historical documents can supplement each other. Historiographies found in ancient documents are often confirmed or verified by our archaeological findings.
Given China's actual situation, its archaeology has specific methods and cannot fully adopt the foreign model. In the past, globally accepted criteria for a civilization were the three elements of writing, metallurgy, and cities. But we found that not all civilizations met all three standards, such as Mayan civilization without metallurgy, and Incan and Harappan civilizations both lacking recognizable writing. Those three criteria, which were derived from Egyptian and Mesopotamian civilizations, are not universally applicable. So, to align with our findings, we designed Chinese standards for civilization: If a community shows specific productive forces, social division of labor, strict class divide, the appearance of "king," and large-scale tombs with sacrificial vessels symbolizing rank and so on, we think it can be considered civilized. Our standards have gained international consensus and adoption.
CP: Over the past decade, what changes and developments have happened to China's archaeology?
Wang: After the 18th National Congress of the CPC in 2012, China's archaeology took a great leap into its "golden decade." We started deploying the most advanced techniques and methods in the world. Coupled with China's long history, the number of excavated ruins yearly has increased significantly, with over 1,700 compared to an average of 300 to 500 a decade ago. Ten years ago, about 50 universities offered an archaeology major, a figure which has doubled since, producing great talent for the sector. Additionally, state-level projects such as "Tracing the Origins of Chinese Civilization" and "Discovering China" continue to produce fruitful outcomes like excavation of the prehistoric Shuanghuaishu site in Gongyi, Henan Province and verification of the mausoleum of Emperor Liu Heng (203-157 B.C.) of the Western Han Dynasty (202 B.C.- 8 A.D.). Frontier archaeology has even more surprises. City ruins across dynasties have been found in remote Xinjiang, Tibet, Inner Mongolia autonomous regions, and northeastern Heilongjiang Province, which provide precious references for our study on how China evolved into a unified multi-ethnic country.
Another major change is that in the past we usually invited foreign archaeological scholars to China to conduct exchange, but now Chinese archaeologists go abroad frequently. Especially since China proposed the Belt and Road Initiative, Chinese experts have frequented not only neighboring countries but also other continents such as Africa and Central America to participate in archaeological projects. More than 30 Chinese archaeological teams have worked in over 20 countries including Kenya, Egypt, and Honduras.
Noticeably, in 2013, CASS and the Shanghai municipal government jointly founded the biennial Shanghai Archaeology Forum to review significant global archaeological discoveries and research results. Despite being independently organized by China, the forum's themes cover global concerns like promoting a global community of shared future, respecting cultural diversity, and upholding globalization. The forum has helped Chinese archaeology attract a global spotlight and increase its global influence and voice. But there is still a long way to go before China becomes a global archaeological powerhouse worthy of its over 5,000 years of non-interrupted civilization and status as the world's second-largest economy.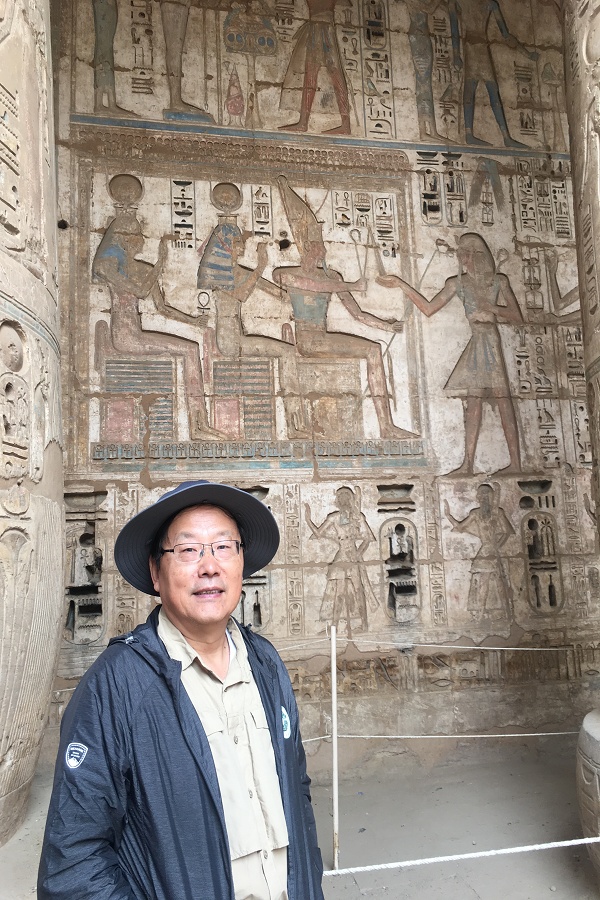 CP: What does archaeology mean to China, the world, and yourself?
Wang: Archaeology probes history. By seeking the origins of Chinese civilization, we are neither attempting to prove the superiority of Chinese civilization nor only to attest to its 5,000 years of history, but thirsting for knowledge of the origins, shaping, and development of our civilization. Yesterday teaches lessons that can be used today. Only by understanding where we come from can we better know where we are going.
Our research shows that for any civilization to prosper, it has to conduct exchange with others. Mutual learning among different cultures has become the driving force of the progress of humanity. Varied living conditions caused people to engage in different industries and develop varied customs and religions. We should continue to seek coexistence while respecting differences instead of judging others by standards set by a certain country. This is what history tells us.
More than just a career, archaeology is my passion. Archaeology is a discipline of surprise and hope. One inadvertent finding could thoroughly change our perception of history. What's more, when I am digging at an archaeological site, it feels like talking with my ancestors. For example, in the ruins of a house with a stove in the center, you can imagine a family sitting around the stove to get warm or barbecue. A flat place in the room might be where they slept, and some half-made stone and jade items might be toys for children… Archaeological study bestows me with a historical insight on everything.
CP: What will be the future focus of Chinese archaeology?
Wang: I think China's archaeology will become more technology-based, internationalized, and accessible to the public.
Today, we have an outline of Chinese civilization but still need more details. For example, many places across the nation boasted splendid cultures, but why did some places fall while the Central Plains region kept rising? As for cultural exchange, wheat, sheep, and bronze-making skills made their way into China from West Asia, while China's millet was introduced abroad, but when, how, and through which route? To solve these questions, one key is technological progress. For instance, DNA technology can accurately show human migration routes. Also, we need to employ multi-disciplinary approaches in archaeological research. Cooperation with researchers from other sectors like economics, law, politics, and sociology can empower archaeologists to better study and interpret unearthed relics.
At the same time, we need to have a broader international view and maintain close communication and cooperation with global academia. We need to leverage our own strengths while absorbing the latest fruits of international archaeology circles to jointly enhance the development of archaeology worldwide.
More timely and diversified publicity methods are helping our research become more accessible to the public and encouraging them to join us in protecting relics. Relics can be good storytellers.