Piano Teacher Zhang Jin: The Ivory Garden
On the evening of March 6 this year, a special concert was staged in the Cavendo Tutus Concert Hall at the Beijing Tianqiao Performing Arts Center. The performers were six young pianists. They were students from the Central Conservatory of Music Middle School in Beijing. Dressed in fancy costumes, they played difficult classical piano pieces, offering a splendid performance with their considerable skill.
The concert was presided over by Zhang Jin, a famous piano educator and professor at the Central Conservatory of Music. The young pianists were all his students. Zhang said such concerts "kill two birds with one stone": On the one hand, they give middle schoolers an opportunity to hone their skill and show their talents through public performances, and on the other hand, they enable spectators to enjoy breathtaking piano performances.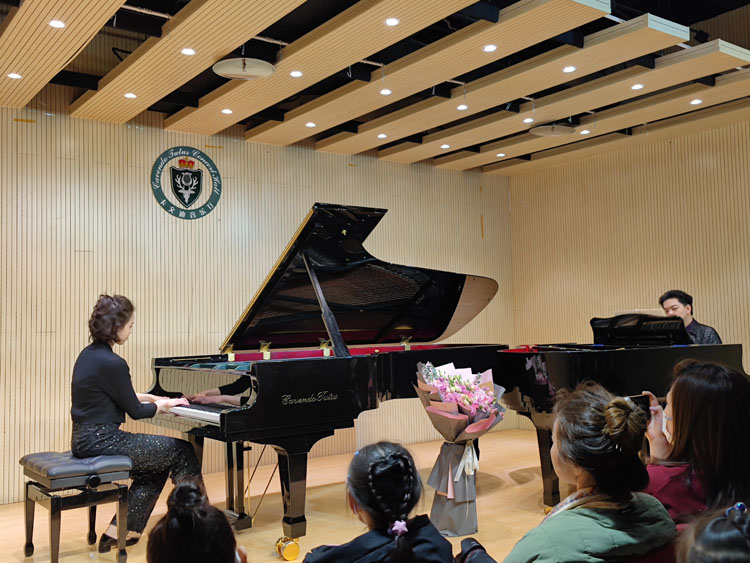 Mutually Beneficial Teaching
Zhang Jin has been teaching piano for more than 30 years and cultivated countless outstanding students. His students have won a total of 372 prizes, including 152 golden awards, at major piano competitions in China and beyond, such as the China Youth Concerto Competition, the International Competition for Young Pianists "A Step Towards Mastery" in Russia, the International Vladimir Krainev Young Pianists Competition in Ukraine, the Hamamatsu International Piano Competition in Japan, the Ettlingen International Competition for Young Pianists in Germany, and the Gina Bachauer International Piano Competition in the United States.
"Teaching is another kind of learning," Zhang said. "It is mutually beneficial. Some materials for teaching need to be constantly reviewed to enhance the teaching efficacy. I learn much from students while I teach them." He drew the conclusion from his teaching experience that every student's talent, personality, or psychological state is different, so teachers need to teach every one differently and offer different solutions to each child's unique problems.
"Without a cultural foundation, the playing can be shallow," Zhang opined. He believes that alongside hard practice, it is necessary to find ways to make piano music more appealing to the children and get them to understand its history.
"Look at Chopin," he said. "After he left Poland, his beloved motherland that was divided, he composed a lot of epic works hailed as 'guns buried in flowers.' You have to help children understand these works to optimally perform the music. How else are they going to be passionate about piano?"
Zhang also selects advanced students to enter high-level piano competitions and coaches them to perform on stage. He has been involved in planning and organizing the Sterinborgh National Youth Piano Competition, which invites famous pianists and piano professors from around the world as judges and coordinates lectures given by piano masters. Zhang also recruits students to participate in other influential competitions in China and beyond. He recognizes that competition enables students to learn from others, reflect on their abilities from the international level, and identify their shortcomings.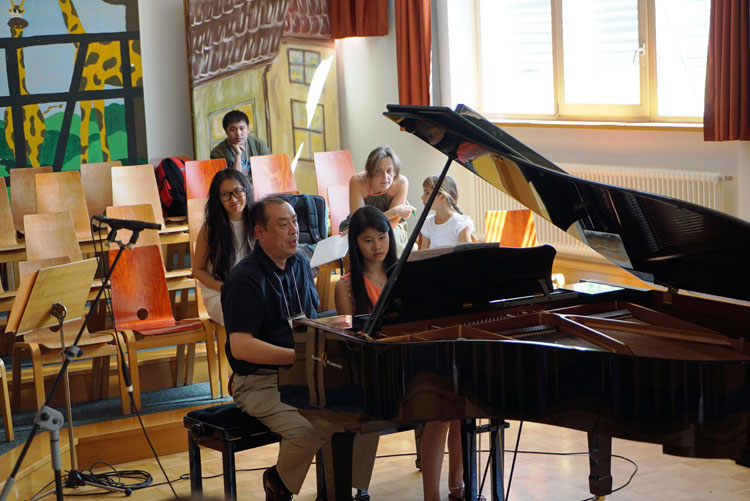 Blending East and West
"When Fu Cong won prizes at the International Chopin Piano Competition in 1955, foreign reporters wondered how such a young Chinese could understand Western music so deeply, especially Chopin, whose style is extremely difficult to grasp," said Zhang. Legendary Chinese pianist Fu Cong (1934-2020) had long been a vivid example of the importance of local culture in piano performance.
"The opinion of Italian critic and pianist Guido Agosti resonated with many people," continued Zhang. "Ancient Chinese civilization gave Fu Cong a rare talent, and the concepts of Chinese musical art are very similar to that of Chopin. Fu Cong's father Fu Lei explained that his son's achievements were largely due to his knowledge and understanding of classical Chinese culture because only by comprehending the spirit of tradition of his own nation and possessing his own national soul could he truly understand the excellent traditions of other nations and penetrate their souls."
Inspired by that idea, in 2005, Zhang Jin and several professors from the Central Conservatory of Music joined hands with Beijing Cadenza Musical Instrument Co., Ltd. to launch the Cadenza National Youth Piano Competition. Approved by the Ministry of Education, the biennial competition has been held for the last 17 years. It is one of the most authoritative competitions for piano music in China. Competition repertoire requires at least one piece by a Chinese composer.
Zhang said that the competition aims to encourage creation, performance, and teaching of Chinese piano music to cultivate young pianists.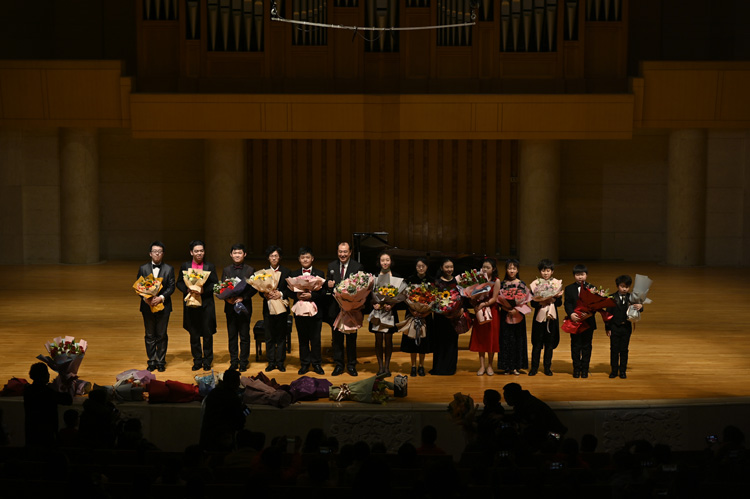 An Ear for Music
Zhang Jin's mother, Professor Sui Wenju, is a famous piano teacher in Qingdao, Shandong Province. Zhang started learning the piano from his mother when he was four years old. He later studied under Professors Zhu Gongyi and Li Huili. In 1983, he was admitted to the piano department of the Central Conservatory of Music and learned from Professors Pan Yiming and Yang Jun. After graduating in 1987, he became a teacher at the academy.
While a student at the Central Conservatory of Music in an era when information technology had yet to develop much, vinyl records in the school library were an important channel to gain artistic edification. Zhang felt about vinyl records like pages of books to authors. Listening to piano music on vinyl records was like directly hearing performances by world-class masters. "It was like someone obsessed with literature discovering an literary masterpiece," he described. "The work could touch a master's writing and thoughts."
Today, Zhang often travels abroad to serve as a judge at international piano competitions, participate in various music festivals, and give lectures. In his spare time abroad, he frequently visits local music bookstores and record shops to buy vinyl records related to his teaching. Although his work is always hard, Zhang insists on keeping pace with the development of piano teaching globally. "Chinese piano educators like me are invited to serve as judges at high-level international competitions and give lectures at international music festivals, evidencing global recognition of piano education in China," Zhang said. "At the same time, such experiences help me broaden my horizons, let me track the abilities of foreign players, and facilitate communication with my peers."
"As a teacher, I like students to excel at learning by becoming an adept listener and deploying a variety of strategies to listen," Zhang added. He has seen students make comparisons and identify their own problems by listening to both their own performances and those of famous pianists. "Expert listening causes students to broaden their horizons, pinpoint their shortcomings, absorb excellence, raise their standards, and set higher goals."