President Xi Visits Latin America, Attends APEC Summit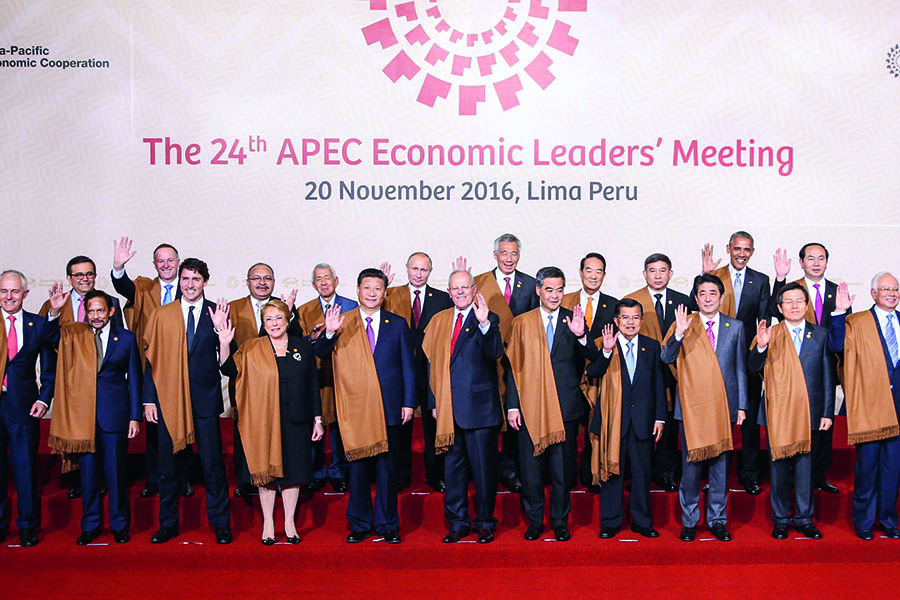 November 20, Lima, Peru: Chinese President Xi Jinping (5th left, front) poses with other participants
of the 24th Asia-Pacific Economic Cooperation (APEC) Economic Leaders' Meeting. President Xi Jinping
arrived in Quito on November 17, kicking off a state visit to Ecuador and his third visit to Latin America
since he took office in 2013. Along with Ecuador, the week-long tour also took Xi to Peru and Chile. In
Peru, Xi attended the 24th APEC Economic Leaders' Meeting in the capital city of Lima.
In a speech at the APEC Economic Leaders' Meeting, Xi highlighted APEC's role as a pioneer, leader
and trailblazer of economic cooperation in the Asia-Pacific region and the world at large, and called on
APEC members to leverage Asia-Pacific's role as a growth engine and work for an innovative, invigorated,
interconnected and inclusive world economy.