Share Your Chinese New Year Photos & Videos to Win Big Prizes!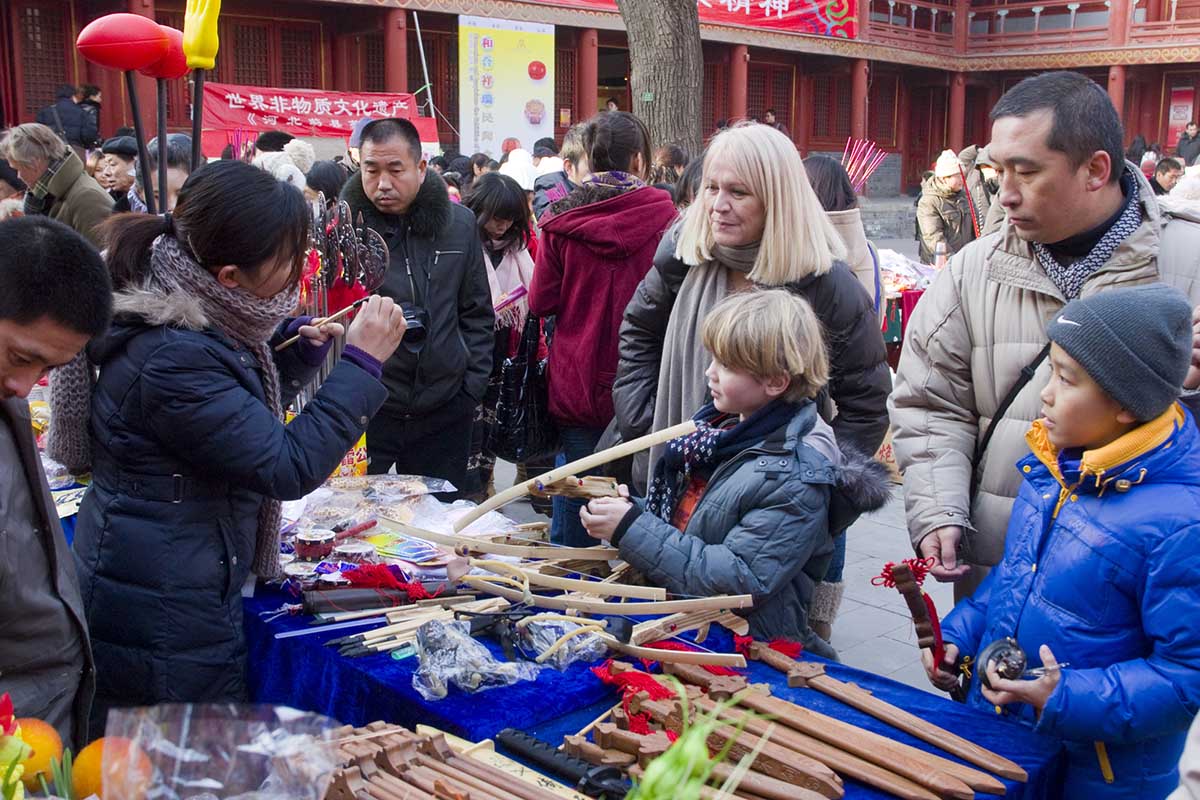 Wherever you come from or whichever city you are in, as long as you are a FOREIGNER, you're welcome to take part in the "Chinese New Year Celebrated by Foreigners" photo & video contest by sharing with us your photos or videos about how you celebrate Chinese New Year. You may become the most shining star of all.
So, do not hesitate to send us photos or videos of wonderful moments from your Chinese New Year celebrations and win big prizes.
All foreigners who are creative, passionate and would like to share their feelings and ideas of Chinese New Year are welcome to join the event.
Note to Participants:
All non-Chinese citizens are eligibleto take part in the contest.
The photos and videos submitted should be themed on Chinese New Year celebrations from around the world and focus on showcasing the peaceful, joyful atmosphere of the Chinese traditionalfestival as well as familial affections demonstrated on the festive occasion.
Entries are categorizedinto photographs and videos. All images and videos should be accompanied with information such as name and nationality of the author, title, and time and location of shooting, as well as a brief textual introduction, when submitted.
Photographic entries can be single photos or a seriescomprised of no more than nine, each with a size of no more than 5MB. The images submitted could be slightly adjusted,but such adjustment should not change the authenticity of the images. The length of each video submitted should be no more than three minutes, and it should be compressed to no more than 15MB. It could also be edited into several parts and submitted, with each part being less than 15MB.
To participate, clickonthe "posting" button on "花园摄区" (Huayuan Photography Community) located in the bottom menu of China Pictorial's public WeChat account, choose the topic "Chinese New Year" and post your work with the tag #中国年(#ChineseNewYear). You may also send your work and relevant information in a compressed file (titled "your name+#Chinese New Year) to: rmhb@qq.com.
All legal responsibility and all losses resulting from any copyright infringement, privacy rights, and reputation rights shall be borne by the author.
China Pictorial Publications has the right to retrievelarge-format files of all prize-winning works and publish them at non-profitable exhibitions, in publications and on new media platforms related to this event, without the need to pay their authors.
China Pictorial Publications hasthe right of finalinterpretation of the rules and conditions concerning this event.
Submission deadline: February 20, 2019
----------------------------------------------------------------------
Bonus Setting:
First Prize: A mobile phone worth 3,000 yuan (US$443) – two winners
Second Prize: An air purifier worth 1,000 yuan (US$148) – four winners
Third Prize: A smart speaker worth 500 yuan (US$74) – six winners
Viewers' Choice Prize: A set of postcards of China Pictorial covers and a copy of the latest issue of China Pictorial – eight winners
The bonus may be adjusted for alternatives of a similar price according to real conditions.
Viewers' Choice Prize will be selected through a voting process by the Huayuan Photography Community. Participants are not eligible to receive both the professional prize and the Viewers' Choice Prize at the same time.
The awarded works will be published on the new media platforms of China Pictorial.