The People of Anxi County
By
Yann Layma (France)
Published by
Hinabook Publishing Company and Hunan Art Publishing House, September 2017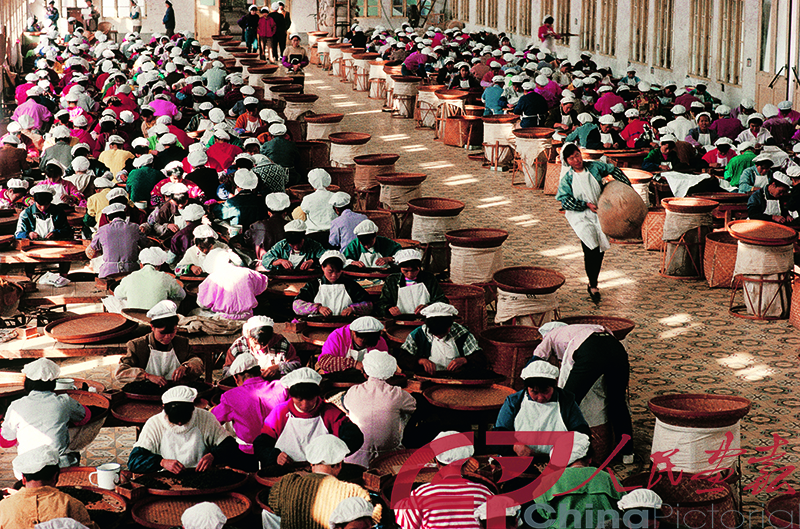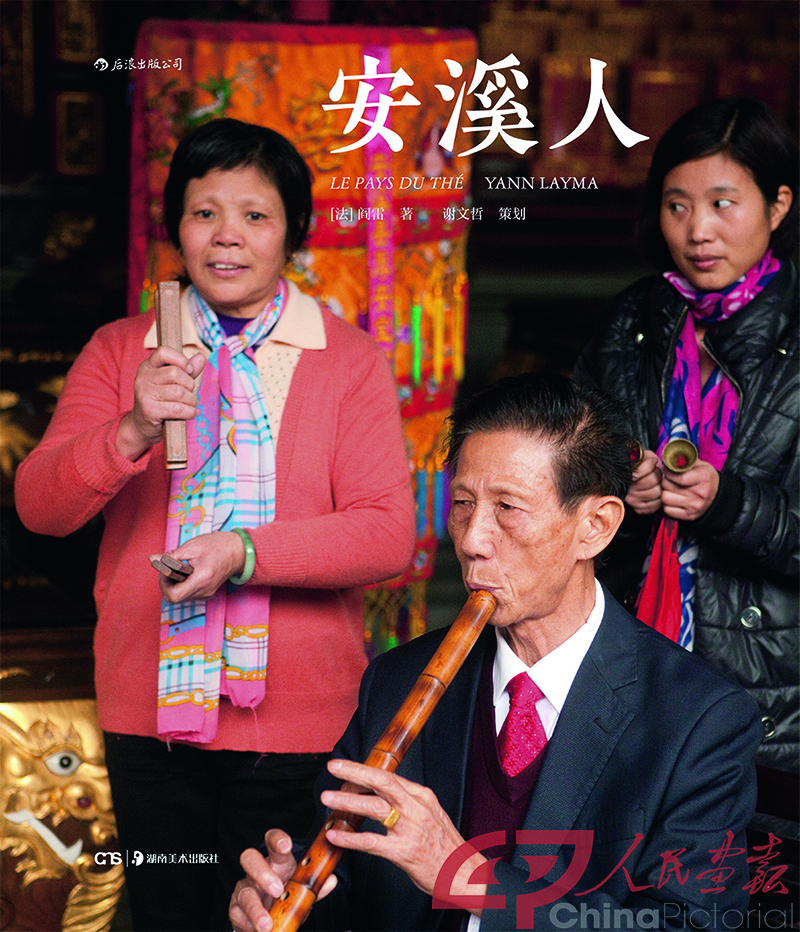 Tucked away on the southeastern coast of Fujian Province, Anxi County is the origin of Tieguanyin tea, one of the ten most famous teas in China. In the preface to this book, its editor Xie Wenzhe introduced three outstanding contributions of Anxi people to the development of global tea culture:
First, during the Chenghua reign (1465-1487) of the Ming Dynasty (1368-1644), Anxi people created the half-fermentation tea processing technology and unique oolong tea. The technology was added to the national intangible cultural heritage list in 2008.
Second, during Emperor Yongzheng's reign and Emperor Qianlong's reign of the Qing Dynasty (1644-1911), Anxi people discovered and started to cultivate the famous Tieguanyin tea. According to statistics, by the end of 2016, more than 200 million people in the world were regularly drinking Anxi Tieguanyin tea, which Geographical Indication (PGI) products.
Third, in the 1930s, Anxi people renovated tea breeding methods and invented "single node cutting" technology which was granted the Scientific and Technological Achievement Award by the National Science Conference in 1978. It has spread widely to many tea-producing areas and become the most advanced and widely used tea breeding technology in the world today.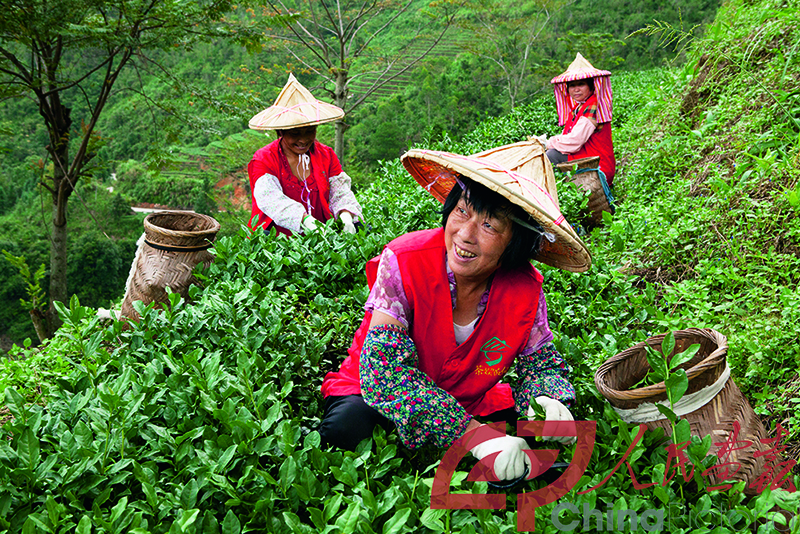 "Tea is not only a necessity in Anxi residents'daily life, but also October 3, 2016: Local people pick tea on the mountain. a profound reflection of Anxi culture," opines Xie. "Economic development has made Anxi County more and more modernized. But perhaps because of tea, Anxi people still live in very traditional ways—rich and colorful, joyous and happy, while harmoniously coexisting with traditional elements including ancestral halls, temples, Nanyin music, operas, various folk customs, and gods."
Since 1996, famous French photographer Yann Layma has visited Anxi County three times. He visited the tea fields, markets and Chinese photography album China Yesterday (2015). In 2005, Layma was honored with the Legion of Honor (Chevalier) for his contributions to promoting cultural exchange between China and France.Temples are an indispensable part of Anxi life.local homes and took thousands of photos. Covering production of tea from freshly picked leaves to Tieguanyin tea on shop shelves as well as the vibrant daily lives of Anxi people, Yann Layma recorded the down-to-earth and unique Anxi life with his camera.
As the preface to the book notes, "Following the 'discovering and feeling' method of Yann Layma kindles discussion of Anxi's cultural phenomena, through which readers can discover how Anxi people and their hometown established a subtle relationship with the medium of culture. And if they don't deeply feel the richness and complexity of history and the difficulties and taste of life through Yann Layma's lens, I would be surprised."
According to Yann Layma, he has been working to display the lives of Chinese people and their nature of pursuing peace and showing kindness to the outside world. "The People of Anxi County reveals life in contemporary Chinese cities and towns and shows that the local people are always smiling and happy with the achievements of China," Layma explains. "It's important to tell the world how beautiful China is. Foreigners should not be scared by China's skyrocketing economy. Actually, the whole world should learn from the country's change and development instead. The more they understand China, the more harmonious and beautiful the world will be in the future."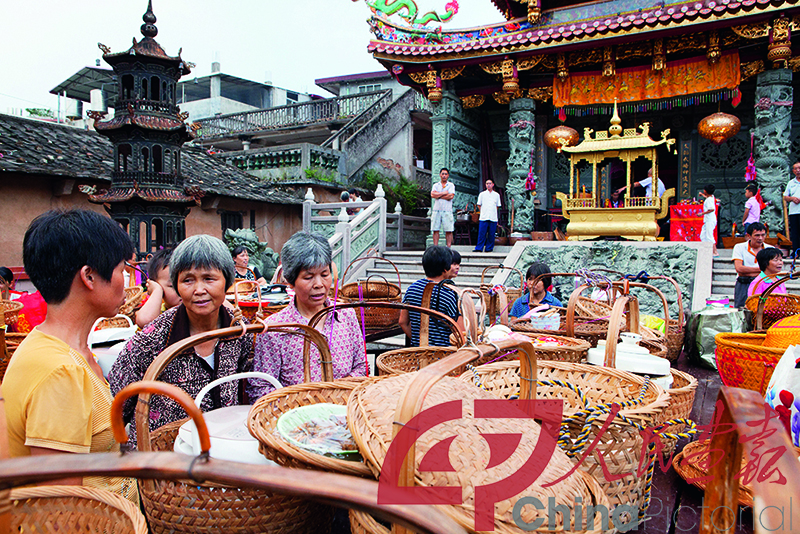 Born in 1962, Yann Layma is a famous freelance French photographer. In 1985, he first ventured to China to do freelance work and started a long photographic journey of nearly 30 years. He completed more than 60 photographic reports, took over 600,000 pictures and compiled several photo books about China including KALTEX in China(1987), Sea of Songs: The Dong People (1990), Magnificent China (1995), China (2003) and his first Chinese photography album China Yesterday (2015).
In 2005, Layma was honored with the Legion of Honor (Chevalier) for his contributions to promoting cultural exchange between China and France.