The Track Polishers
Text by
Cen Rui and Hu Bifei
Photographs by
Li Chenguang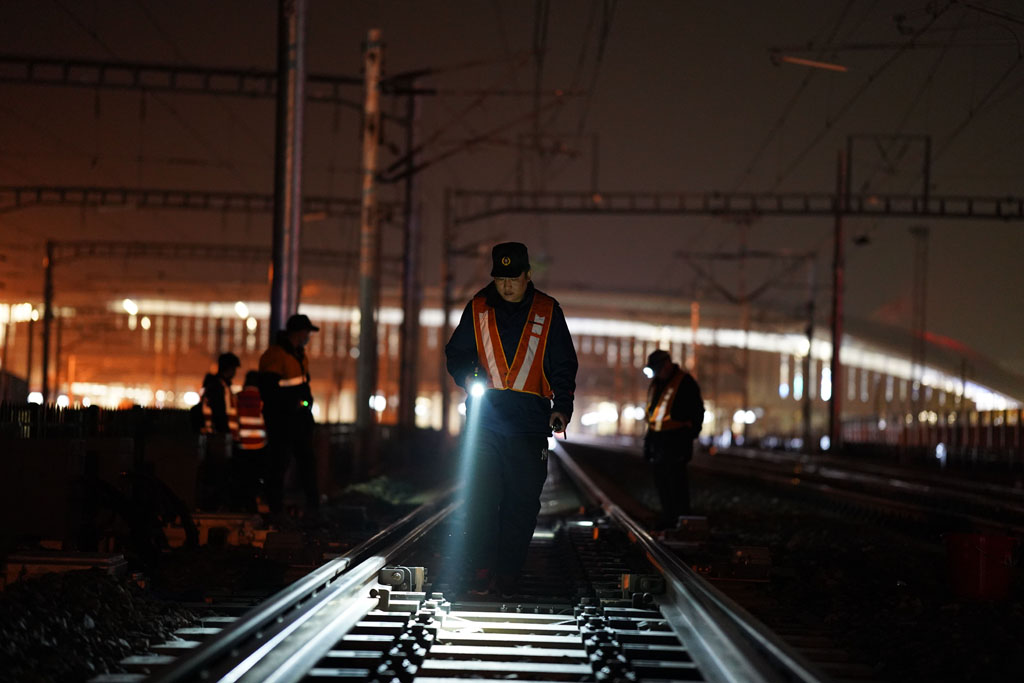 At the midnight of April 18, lights were still on at the Zhangjiakou high-speed railway station in Zhangjiakou City, Hebei Province. Zhao Yujing, director of the rail and bridge workshop in the Zhangjiakou section, patrolled along the railway tracks with a flashlight. The intense inspection work required him to carefully check the polishing work for the tracks with a quartz pen. He and his colleagues needed to finish polishing the four railroad switches in the station before 4:30 a.m. that day. The picture shows Zhao and his colleagues inspecting the tracks.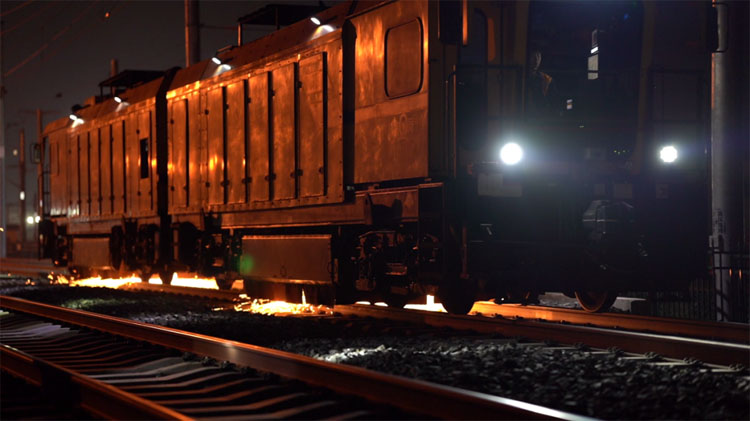 An orange polishing car runs along the tracks slowly with the roaring of the machine and the sound of polishing, and a string of sparks splashes between the polishing wheels and the tracks. To meet the required polishing quality, the car has to polish the tracks several times.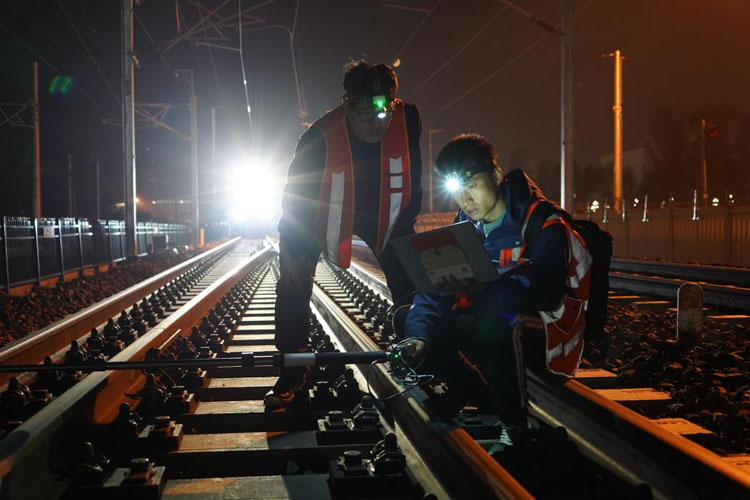 After the polishing work is completed, the staff needs to check with professional tools whether various indexes have met the standards. And they have to repeat the process as many as 22 times or at least eight times a night.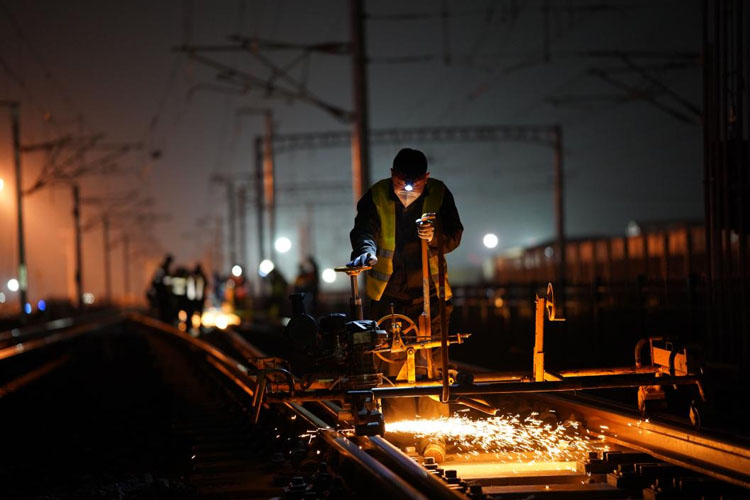 A worker is polishing the tracks. "Not all of the polishing work can be done by machines. Especially, some special parts require manual polishing, such as the outer side of the straight-tip rail sleeper and the long point rail. The polishing work demands as much patience as embroidery. The longitudinal smoothness of a single polishing process should not exceed 0.2‰. With just one tiny mistake, it would be failed and the quality would be severely affected. The amount of each polishing movement and the adjustment of each angle must be controlled very precisely," Zhao declared. Otherwise, it would not only ruin the rail and even affect the operation of trains the next day. "So, we can't afford any mistake," he added.
By 3:50 a.m., all the polishing work had been completed as scheduled. The tracks looked straight and shiny after polishing. The picture shows workers using blowing machines to clean the iron dust left on the tracks.