Thoughts on Integrating the Belt and Road Initiative with the Development of Africa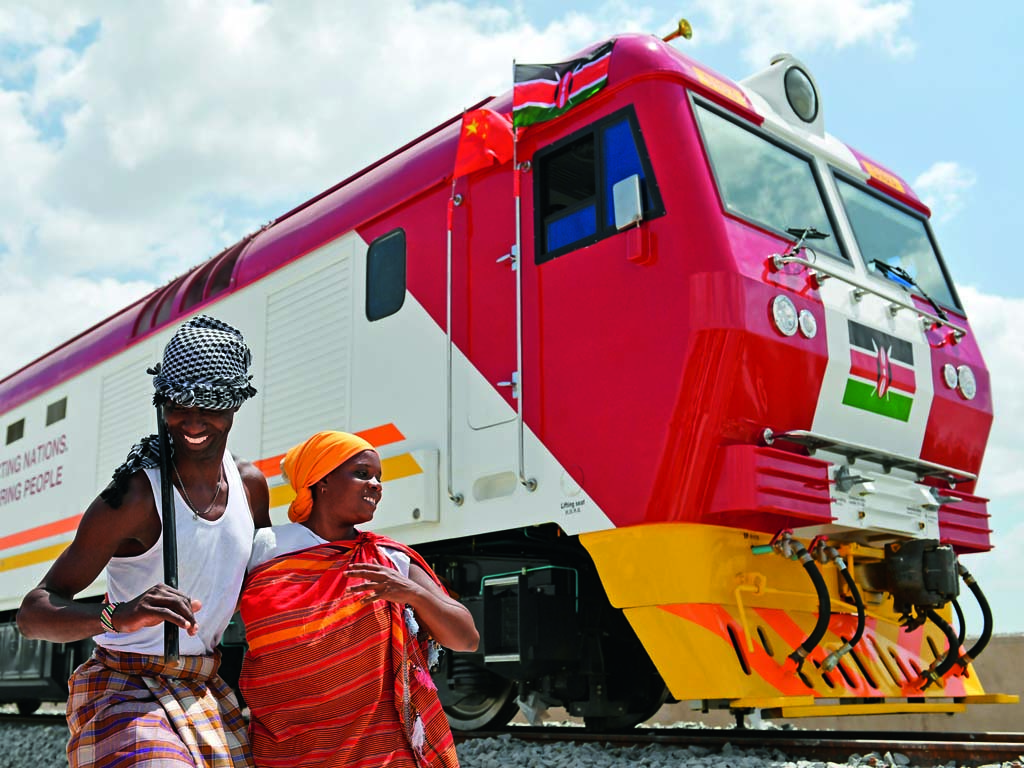 He Wenping, Chief Researcher with the Institute of West-Asian and African Studies, Chinese Academy of Social Sciences
The integration of the Belt and Road Initiative with the development of African countries requires implementation in a targeted way. As President Xi Jinping remarked, after five years of widespread implementation, the Belt and Road Initiative has entered a phase of concrete policies and actions from a period of macro planning. The more than 50 countries in Africa vary in terms of resources and potential as well as development strategies and focuses. Different integration policies should be carried out for different African states. "Targeted integration" is necessary.
Chu Yin, Professor at the University of International Relations
Three aspects need to be considered in the integration of the Belt and Road Initiative with the development strategies of African countries. First, considering the distinctive conditions of the African market, Chinese products should be customized according to the local need before being sold in Africa. Second, great differences exist between Chinese and African cultures and customs, so we need to strengthen cultural cooperation and foster more cross-cultural communication elites to promote cultural ties. Third, we should design and introduce a mechanism at the high level to integrate with various systems of African countries.
Xue Li, Director of the Department of International Strategy, Institute of World Economics and Politics, Chinese Academy of Social Sciences
The main goal of Africa's Agenda 2063 is to promote the modernization and industrialization of Africa, for which China's experience could be used as reference and tailored to the various situations in African countries. The next step of cooperation between China and African countries should be made in the following three directions:
First, we need to develop more projects based on the needs of the African countries and make better use of local resources.
Second, the speed of construction in Africa should be slowed down appropriately. Before starting the construction of a project, sufficient investigation and research work should be performed to pinpoint what to build and how to build it rationally instead of how to build it fast.
Third, priority should be placed on projects that will improve public living standards and benefit the local people.
Huang Rihan, Executive Director of the Belt and Road Institute at the Center for China and Globalization
Based on the Belt and Road Initiative, China-Africa cooperation has borne fruitful results in infrastructure construction and revealed sizable room for development.
First, Africans are looking forward to a consumption upgrade, so its market is huge with vast potential. For example, Chinese e-commerce giants represented by Alibaba have arrived in the African market to provide electronic trade platforms for consumers of both sides. Smartphones and motorcycles made in China are favored by African consumers. High-quality and reasonably-priced Chinese products improve the shopping experience of African people as they help Chinese enterprises enter an international market full of business opportunities.
Second, cultural exchange between the two sides will become more frequent and intensive. In the field of education, both sides are increasing the flow of exchange students to the other. Ahead of the 2018 Beijing Summit of the Forum on China-Africa Cooperation (FOCAC), the president of Ethiopia visited Peking University—his alma mater. Today, many Chinese also travel to Africa to watch the great migration of wild animals and experience African customs, as another field for future China-Africa cooperation emerges.
Third, Africa's manufacturing industry is transforming and upgrading. China has great experience in this regard and can create more opportunities for exchange and reference.