Wangchuan Ceremony: An Intangible Cultural Heritage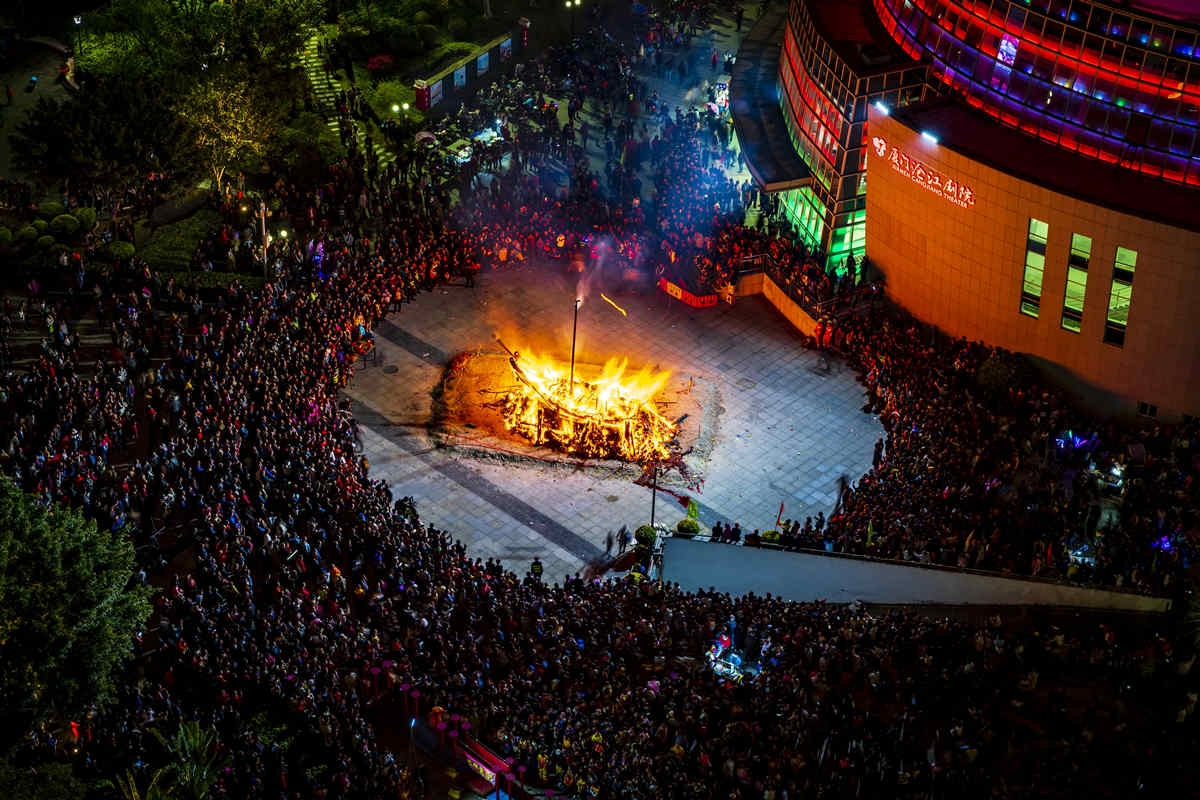 On December 17, 2020, a joint nomination by China and Malaysia, entitled "Wangchuan ceremony, rituals, and related practices for maintaining the sustainable connection between man and the ocean" was inscribed on the UNESCO Representative List of the Intangible Cultural Heritage of Humanity after four years of collaborative preparatory work by China and Malaysia.
Wangchuan is a wood or paper ship model to carry Wangye, a deity believed to prevent suffering and dying on the ocean and safeguard coastal lands from calamities. The Wangchuan ceremony involves ritual practices devoted to averting disasters and pleading for peace. It is an integral part of traditional Chinese culture rooted in the folk customs of worshipping Wangye.
Formed in the Minnan region (south of China's Fujian Province) between the 15th and 17th centuries, the Wangchuan ceremony gradually spread throughout Southeast Asia along with Minnan people's ocean voyages and maritime trade. It is now widely diffused in the areas of Xiamen Bay and Quanzhou Bay and in Chinese communities in Melaka, Malaysia. Due to its long history and tens of thousands of Wangye devotees, it has been consistently flourishing. Today, the Wangchuan ceremony is held every three or four years in the Minnan region when the northeast monsoon arrives in autumn. Descendants of Minnan people who migrated to other areas of China frequently return to their hometowns in Fujian to participate. While in Melaka, it takes place in the lunar leap year on a selected auspicious day during the dry season and lasts for several days or even up to months.
A time-honored folk custom of Minnan people, the Wangchuan ceremony is a ritual created in the Ming Dynasty (1368-1644) to mourn and remember victims of shipwrecks. Local people believe that Wangye was sent by Heaven as a commissioner to protect people and their lands from disasters through regular patrols. It is said that those who die at sea would become wandering lonely souls. Rituals for welcoming and escorting Wangye at regular intervals are held to protect the land and rescue those "wandering souls."
The Wangchuan ceremony involves selecting a host, erecting a lamp-pole, welcoming Wangye, worshipping Wangye, and escorting Wangye. At the beginning of the ceremonial day, people assemble by the sea to welcome Wangye to clan halls and deliver offerings. Then, lamp-poles are erected around the clan halls to summon "wandering souls" and deliver them from torment. As they escort Wangye to patrol the land and finally to the sea, people participates in a ceremony involving arrays of performances ahead of the procession to clear routes for the Wangchuan. Locals view and celebrate the Wangchuan ceremony as "doing good deeds."
According to UNESCO, the Wangchuan ceremony evokes the historical memories of Minnan ancestors' ocean voyages and honors harmony between man and the ocean, reflecting local people's understanding of life and death. At the same time, belief in Wangye has become a positive cultural phenomenon. The idea of "doing good deeds" to celebrate the traditional ceremony highlights the virtuous spirit of Minnan people, which sets an invisible moral benchmark in people's hearts to regulate daily behaviors. Besides, participation in the Wangchuan ceremony enhances communication between community members and improves community cohesion greatly.
The practices of the Wangchuan ceremony have long been rooted in the folk beliefs and daily lives of relevant communities in the coastal areas of China and Malaysia, inspiring wide participation from communities. The traditional knowledge and folk wisdoms embedded in the Wangchuan ceremony are passed down from elders to youth by oral instructions and on-site demonstrations. Wangye beliefs and customs as well as oral traditions such as legends, stories, and ballads related to the ancestors' voyages to Southeast Asia have all become part of the knowledge and skills transmitted collectively.
The practices of the Wangchuan ceremony in China and Malaysia not only mirror Minnan folk beliefs and customs, but also reactivate the ancestral roots that evoke nostalgia and bind people of the two countries together. Recognized as a shared heritage of China and Malaysia, the Wangchuan ceremony is a crucial channel for people-to-people exchange between the two countries. The Wangchuan ceremony helps bring the two peoples closer through transnational communication and intercultural integration among communities along the Maritime Silk Road. More significantly, it will continue to contribute to fostering long-term interaction and peaceful coexistence across communities and ethnicities in China and Malaysia.
The author is a graduate of University College London with a master's degree in cultural heritage studies, and now works for the China Foundation for Cultural Heritage Conservation.