"Eternal Son of the Loess Plateau"--Xi Jinping's Seven Years as an Educated Youth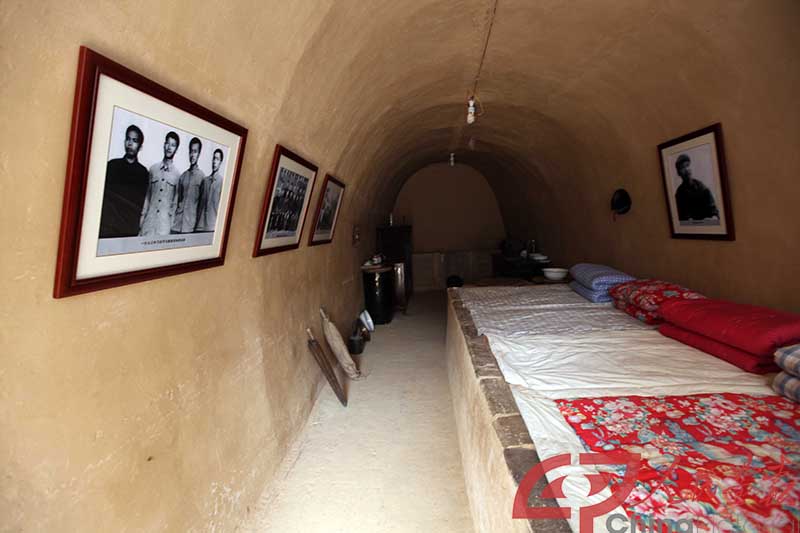 In December 1968, Mao Zedong, the core figure of the People's Republic of China's first-generation leadership, declared that "it is absolutely necessary for educated young people to go to the countryside to be reeducated by poor and lower-middle-class peasants." In response to the call, millions of "educated youths" swarmed from cities to rural areas, stirring up a tide of educated young urbanites going to and working in the countryside or mountainous areas. Xi Jinping, now general secretary of the Communist Party of China (CPC) Central Committee, chairman of the Central Military Commission, and president of the People's Republic of China, was one of those educated youths.
In January 1969, when not yet 16 years old, Xi volunteered to work in a small village named Liangjiahe in Yanchuan County of the northwestern province of Shaanxi. He slept on an earthen bed in a cave dwelling and ate steamed corn bread alongside the local residents. It was there that he was admitted into the CPC and became the village's Party chief. He spent seven years working in the village, until 1975 when he enrolled in Tsinghua University.
Xi once said that his growth and progress started with his seven years in northern Shaanxi and that one of the biggest lessons he learned there was to seek the truth from facts and serve the people—a philosophy that continues to benefit him today.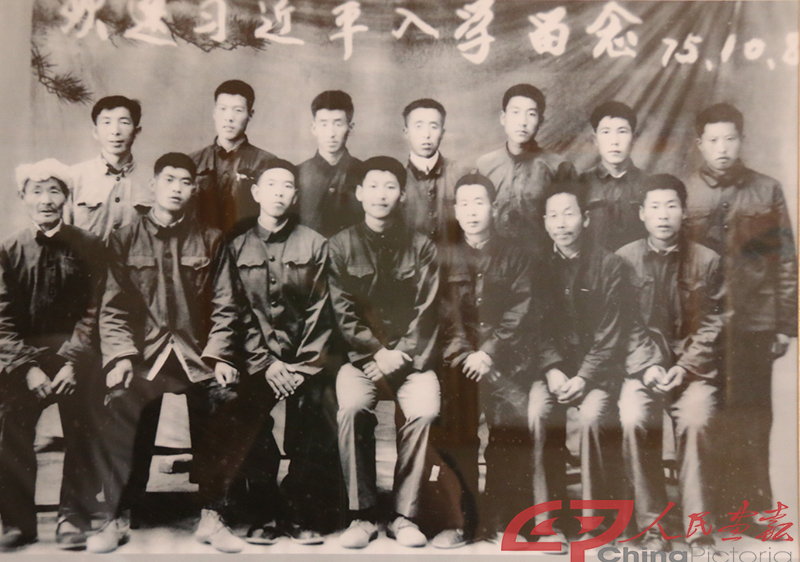 Overcoming "Four Obstacles"
Setting out from Beijing, Xi and 14 other educated youths headed to Liangjiahe. After a day and a night on a train, they took a truck and walked on foot for five kilometers along a mountain path before arriving at the village.
Despite its name "Liangjiahe" (literally, "Liangjia River"), the village hadn't a river, but a ditch in which a little dirty water might gather in the rainy season. All of its 200-plus villagers dwelled in "earth caves" built in the steep slopes on both sides of the ditch.The earthen beds and brick stoves that local folks used were unfamiliar to educated youths who grew up in cities.
Xi was allotted an unused cave dwelling to stay. He learned to sew clothes and quilts by himself and became an expert in farming.Gradually, he integrated with the land that fostered and cultivated his forefathers. In an article, Xi mentioned that he overcame "four obstacles" during his stay in the countryside:
First, fleas. During the summers, fleas were rampant in Liangjiahe. In the beginning, fleas troubled him so badly that he couldn't sleep. After two years, he became so accustomed to the situation that he could easily sleep through even the worst infestation.
Second, food. Those in big cities ate foods made of refined rice and wheat flour, but only coarse foods were available in the village. However, Xi soon got accustomed to local foods. Even today, he still misses rural dishes of northern Shaanxi, especially pickled cabbage.
Third, farm work. In the beginning, Xi earned gongfen (a unit used to measure working performance based on which laborers were paid in rural China at that time) even less than what a female farmer earned. Two years later, he could earn 10 gongfen a day (the highest level that an individual could achieve) and became an expert in farming.
Fourth, ideological development. Perhaps most importantly, Xi learned the spirit of seeking truth from facts and overcoming hardship through hard work by living shoulder to shoulder with local farmers. The locals soon saw and treated him as one of their own.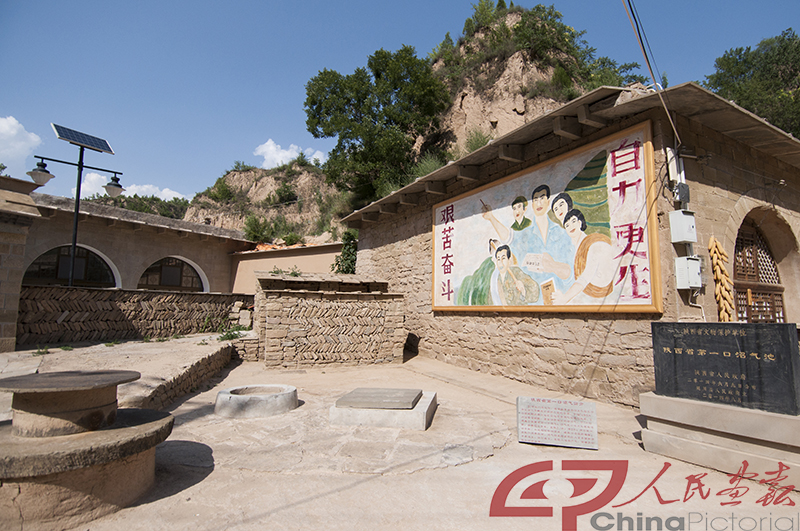 Serving the People
Xi joined the CPC in January 1974. Liang Yuming, a farmer and Party member in Liangjiahe Village, recommended Xi for Party membership. Liang recalled that he recommended Xi "because Xi performed excellently with a down-to-earth spirit as a man of ideas who consolidated the people and village officials."
Soon after he was admitted into the CPC, Xi was elected secretary of the Party branch of Liangjiahe Village. The infertile loess land of northern Shaanxi features crisscrossing gullies, a dry climate and sparse vegetation. Xi led villagers in performing two tasks that radically transformed the harsh living environment plaguing local farmers in Liangjiahe for generations.
The first mission was digging wells and building four dams to help store water for drinking and irrigation. A villager still clearly remembers watching Xi in a "blue, old cotton-padded jacket with a blasting fuse tucked under his belt." It was early spring when the ice and snow had just melted. Xi could often be seen working at the construction sites of the dams with his trousers rolled up,standing in chilly water with bare feet. "His hands were blistered due to hard work, but he never complained," the villager added.
The second mission was building methane tanks to help the village solve problems related to fuel and lighting. In August 1974,after a surveying trip in Sichuan, Xi led villagers to build Shaanxi Province's first methane tank in Liangjiahe, which had capacity of eight cubic meters.
Today, a stone stele marks the site of the "first methane tank of Shaanxi Province" at the entrance to Liangjiahe Village. Its inscription reads: "In the early 1970s, to answer the call of the state to vigorously develop methane fuel in rural areas, villagers built 60 methane tanks under the leadership of Xi Jinping, then secretary of the village's Party branch. This methane tank is one of them."
The wells that Xi dug in Liangjiahe still provide drinking water for local villagers, and one of the four dams he built there remains in use.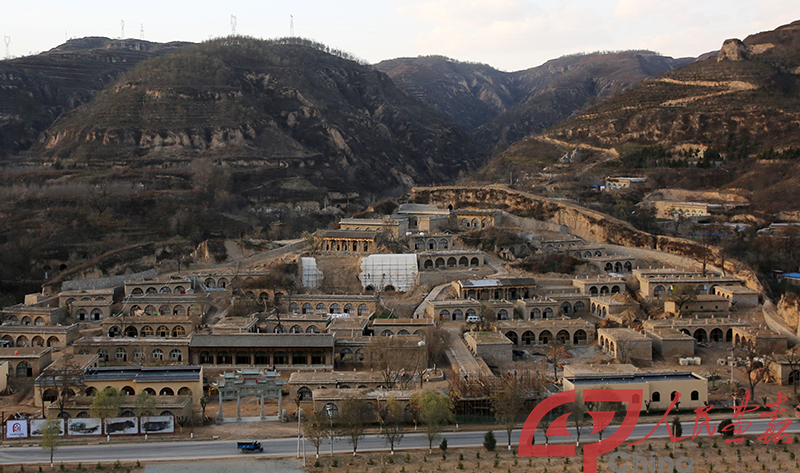 Eternal Son of the Loess Plateau
Many villagers remember the day Xi left Liangjiahe: October 7, 1975.
In 1972, educated youths in the village began to return to the cities from which they came. Xi was one of the last to leave. He left the village because he had been admitted to Tsinghua University,one of the most prestigious universities in China.
At the time, recommendation for enrollment at a college or university had to be discussed in a meeting of villagers. For Xi,every villager cast an affirmative vote.
When he first arrived at Liangjiahe, Xi lugged a heavy bag of books. Villagers remember him as not only hardworking and wise,but also devoted to learning and studying. He often read books "as thick as bricks" late into the night in the dim light of a kerosene lamp. When rising the next morning, "he coughed up black mucus" after breathing in so much smoke from the kerosene lamp.
Xi has read a broad range of books, from Marxist classics, history books and international political works to literary masterpieces.When he was young, he cultivated a studious spirit and good reading habits as well as strong logical thinking abilities,which have continued benefiting him throughout his life.
As Xi wrote in an article, he felt perplexed when arriving at the "yellow earth" at the age of 15, but upon leaving at 22, he was confident and tightly embracing the goal of serving the people.