Xi-Trump Meeting: Charting the Course for China-U.S. Relations
Edited by
CHINA PICTORIAL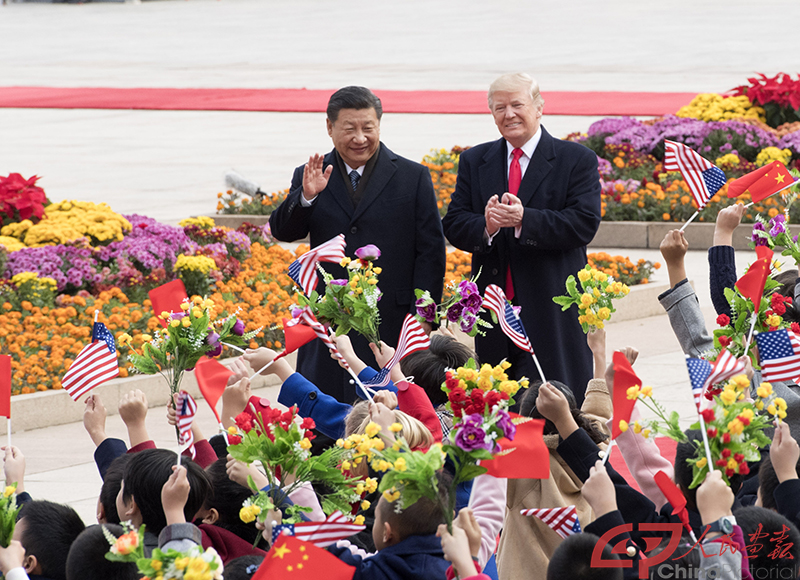 From November 8 to 10, 2017, U.S. President Donald Trump made a state visit to China, becoming the first foreign head of state to visit the Eastern country since the 19th National Congress of the Communist Party of China (CPC) held in late October.This also marked Trump's first state visit to China since he took office early this year. The meeting between Chinese President Xi Jinping and his U.S. counterpart Donald Trump charted the course for China-U.S. relations in the new era.
Chinese ambassador to the U.S. Cui Tiankai commented that Concept by China Pictorial President Xi and President Trump held an in-depth exchange of views and reached important consensus, which set the tone and pointed the way forward for relations between the two countries. "The two presidents agreed to stay in close contact with each other and to provide strategic guidance for the relationship," Cui said.
During their talks, Xi and Trump agreed that China-U.S. relations concern not only the well-being of both peoples,but also the peace, prosperity and stability of the world. This evidences the importance of the relationship between the two countries. It is significant for both countries and the world to build a China-U.S. strategic partnership featuring healthy interaction.
The 19th CPC National Congress formed a strong theoretical system involving fields such as politics, economy, society, culture and security, which provides positive impetus on the development of China-U.S. ties. Currently, the domestic political situation of the U.S. also requires stable development of China-U.S. relations.
During his talks with Trump, Xi noted that cooperation is the only correct choice for the two countries, and that only win-win collaboration can lead to a better future. It is expected that under the guidance of the new type of major country relations featuring no conflict, no confrontation, mutual respect, cooperation and common prosperity, China and the U.S. will work together to benefit their peoples, build a community of shared future for mankind and create a bright future for the world.