Zhang Jianfeng: Finding the Future of Peking Opera
Text by
Wang Yuncong
Photographs Courtesy of
Zhang Jianfeng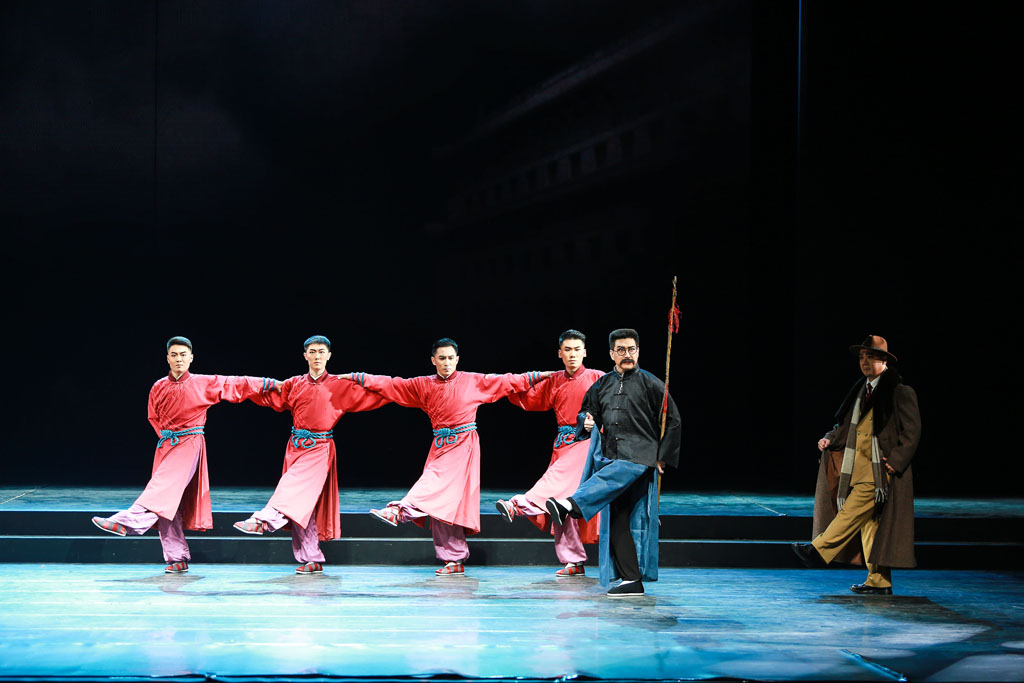 As a winner of the Plum Performance Award, China's top honor for practitioners of theatrical arts, Zhang Jianfeng practices Peking Opera every day. "The ecstasy of producing vocal vibrations cannot be matched," he said. "The charm of traditional Chinese culture is singular."
Back to School
Zhang Jianfeng started studying Peking Opera relatively late. At the age of 14, he enrolled in Shijiazhuang Art School in Hebei Province to learn the art. His voice changed at 18. Adolescent voice change is usually a nightmare for Chinese theater art performers, but it turned out to be a gift for him. Through the process, Zhang's voice became more clear and resonant. Demonstrating extraordinary talent, Zhang worked hard and became a famous Peking Opera actor at school and even renowned near and far.
After graduation, Zhang joined the Jingju Theatre Company of Beijing. In 2000, he became a student of Ouyang Zhongshi. A famous Peking Opera expert, Ouyang Zhongshi was the first disciple of Xi Xiaobo, founder of the Xi School of Peking Opera. The Xi School is characterized by elegant, veiled, and delicate singing. With his singing talent and bright voice, Zhang Jianfeng quickly absorbed the essence of the Xi School.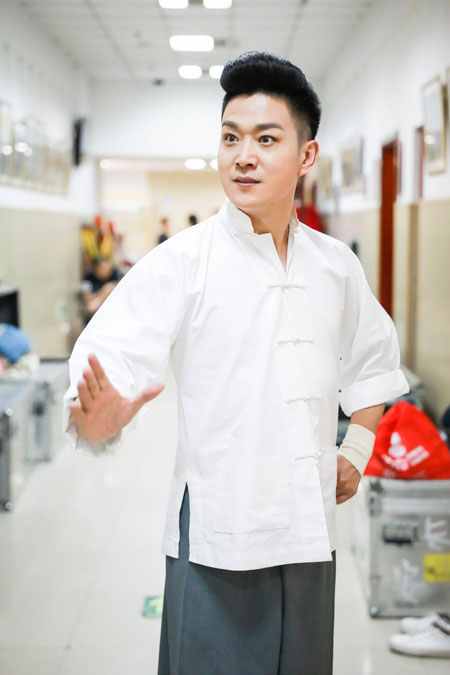 Shifting from a top student in school to a member of the Jingju Theatre Company of Beijing was smooth for Zhang. But a sense of frustration haunted him during the first three years of his career. During that period, he was only getting cast in small roles. "The most painful thing for actors is inability to get on the stage," he recalled. "No one appreciated my work, and I was always getting heavy criticism. I even considered giving up and doing something else."
To improve his skill and win favor in the Peking Opera circle, Zhang decided to go back to school. He was admitted to the National Academy of Chinese Theatre Arts in 2002.
The academy boasts numerous famed experts among its faculty and students dedicated to learning as well as a rich collection in the library. "I spent almost every lunch break in the library," Zhang recounted. For those years, Zhang spent most of his life in three places: training room, library, and dormitory. Compared with his younger classmates, Zhang's work experience made him more cognizant of his shortcomings. "I read everything from newspapers and magazines to books, old and new, published in China and the West, because I was so eager to make up for my shortcomings through learning." Extensive learning of literature and art on campus laid a more solid foundation for his future career.
Finding a Future
In 2005, Zhang Jianfeng was cast as Jean Valjean in the experimental Peking Opera play, Les Miserables, the first joint production by five departments of the National Academy of Chinese Theatre Arts. It was his first chance to play the lead in a brand new Peking Opera play in Beijing. "To be honest, I don't think works like Les Miserables are the future of Peking Opera, nor will they ever be," he said. "But we were trying things." As a Peking Opera performer, Zhang continued pondering ways to develop and popularize Peking Opera.
Zhang's resume now includes classical plays, modern plays, revised historical plays, and small theater productions. "When he was alive, Mr. Ouyang warned us not to shun any form of art. Peking Opera took shape by absorbing various theater arts. This is especially important now because we are entering an era of greater diversity."
Zhang suggested new plays may have the ability to attract people who have never watched Peking Opera and bring more people to the theater to enjoy new forms of the art.
At the same time, Zhang endeavors to improve the audience's aesthetic taste and encourage them to bring along their friends. In 2017, he had considerable success taking a show on a tour of six colleges and universities in Beijing. He tries to expose Peking Opera to greater numbers of youth so that more young people will fall in love with it. "Perhaps you won't see obvious results in the short term, considering that such influence is subtle. Many years later, however, they may take their children to the theater to appreciate Peking Opera."