Zheng Zhijie:Supporting Three Critical Battles with High-quality Financial Work
Text by
Wang Shuo
Photographs by
Chen Jian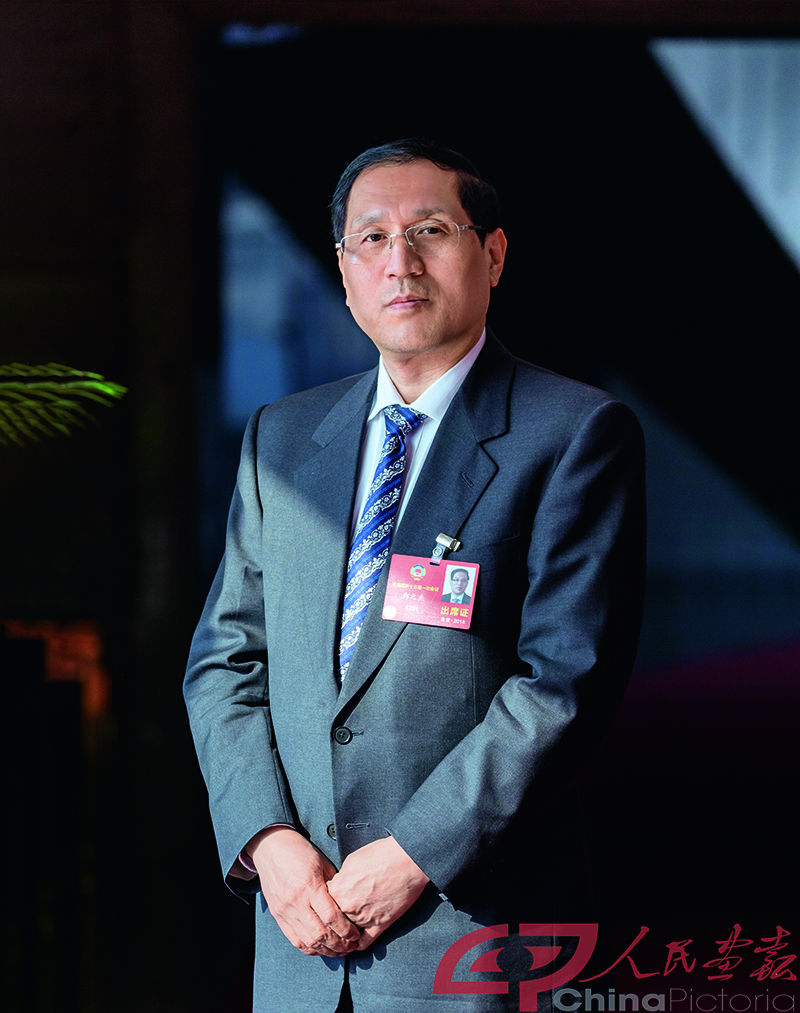 "The 'three critical battles' are forestalling and defusing major risks, targeted poverty alleviation and tackling pollution—key hurdles that China must overcome at the crossroads of building a moderately prosperous society in all respects and prerequisites for the realization of China's high-quality economic development that is balanced, coordinated and sustainable," declares Zheng Zhijie, a member of the National Committee of the Chinese People's Political Consultative Conference (CPPCC), deputy Party secretary, vice chairman and president of the China Development Bank (CDB) and a finance veteran with profound insight on how finance can fuel the three critical battles.
His 30-plus years in economics and finance have given Zheng rich professional experience and profound theoretical knowledge. As a scholarly manager, he has published books including Approaching Global Quantitative Easing Policy and The Legal Issues and Practice of "Going Global" and serves as a part-time professor at Nankai University, one of the most prestigious institutions of higher learning in China.
"Some risks still persist amidst China's economic and social development, especially in economic and financial fields," Zheng says. "If we take these concerns lightly and deal with them ineffectively, they will become major risks and trigger a butterfly effect."
The first battle is to forestall and defuse major risks. Participants of the 2017 Central Economic Work Conference stressed that financial risk control is still a priority in the battle to defuse major risks.
In this regard, Zheng believes it necessary to combine "plugging" and "Dredging" measures in financial work.
Policymakers need to shut the "side door" by raising risk awareness, resolutely cracking down on illegal financial activities, strengthening regulations covering weak links and preventing and controlling various economic bubbles.
At the same time, policymakers should open the "front door" by improving the financial sector's capabilities to serve the real economy, promoting the healthy development of multi-level capital markets and encouraging the development of inclusive finance, hightech finance and green finance.
"Only by winning these three critical battles will we earn the recognition of the people for our work to build a moderately prosperous society in all respects,"Zheng says."This accomplishment would go down in history, promote deep reform of quality, efficiency and driving forces of development and lay a solid foundation for the construction of a great modern socialist country."
Zheng closely links the three critical battles to financial work and financial institutions. He believes that the CDB, as a development financial institution, should play a bigger role as follows:
First, the bank should serve national strategies in a market-oriented way. We should serve as a safeguard that prevents systemic financial risks, help local governments properly handle debt problems and open a standardized "front door" for debt financing to serve the healthy development of local economies.
Second, the bank should continue working on capital-guaranteed financial projects with meager profits. Relying on national credit support, we raise long-term and stable funds. By using various development financial tools, we can provide long-term, stable and lowcost financial support for areas in need of targeted poverty alleviation as well as pollution prevention and control.
Third, the bank should innovate ideas and methods. So far, the CDB has issued loans of 1.36 trillion yuan (US$215 billion) for targeted poverty alleviation projects, covering 983 national and provincial poor counties.
Following the working mechanism in which the central government is responsible for holistic planning, provinciallevel governments responsible for overall supervision, and municipal and county-level governments responsible for implementation, we have created a "three integrations" concept by integrating capital sources, systems and solutions to provide financing support, established mechanisms for virtuous circulations of funds and enhanced internal drivers of poverty alleviation. Next, we will explore more effective patterns and practices.
Fourth, the bank must strengthen comprehensive services. By capitalizing on the comprehensive advantages of the CDB in equity, loans, debt financing, financial leasing, portfolio investment and usage of a variety of financial products, we will provide diversified financial services for the development of the real economy.