16 Foreign Vessels from 11 Countries Arrived in Qingdao
Text by
China Pictorial
Photographs by
Chen Jian and Wan Quan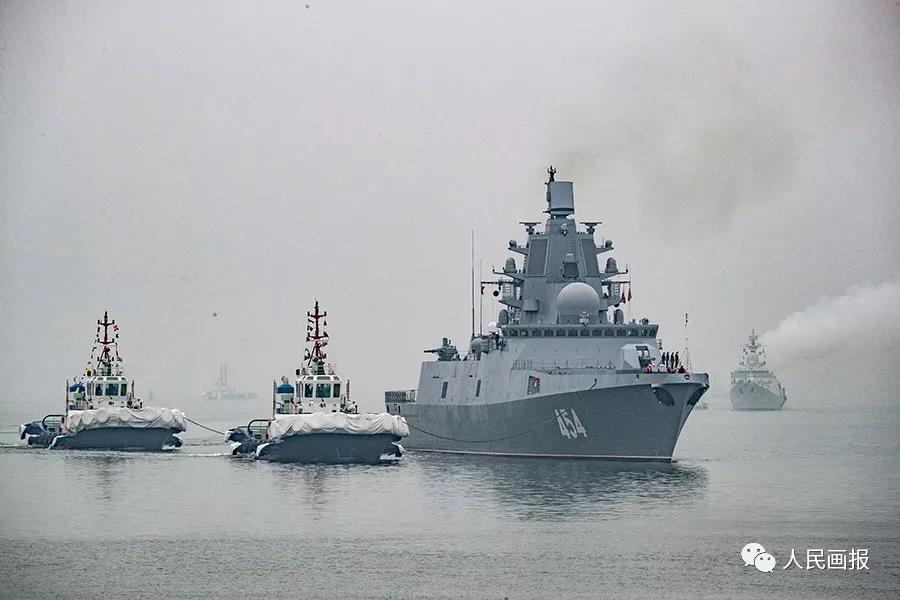 16 foreign vessels from 11 countries arrived in the port city of Qingdao, east China's Shandong Province, on April 21, 2019, to join multinational naval events commemorating the 70th anniversary of the founding of the Chinese People's Liberation Army (PLA) Navy.
From 8:30 am, the vessels, ranging from destroyers and frigates to landing ships, have arrived one after another, including Brunei's warship KDB Daruttaqwa, the Indian Navy's destroyer INS Kolkata and fleet tanker INS Shakti, South Korean Navy's guided missile frigate ROKS Gyeonggi, Bangladesh Navy's guided missile corvette BNS Prottoy, Australian Navy's guided missile frigate HMAS Melbourne, the Royal Thai Navy's frigates HTMS Naresuan and Bangpakong, Japan Maritime Self-Defense Force destroyer JS Suzutsuki, Russian Navy's guided missile frigate Admiral Gorshkov and the salvage tug Nikolay Chiker, and Ship 015-Tran Hung Dao of the Vietnam People's Navy.
Lasting from April 22 to 25, the four-day multinational naval events feature various activities including a naval parade, high-level seminars and cultural and sports exchanges.