ADB Vice President: China's Further Opening-up is Encouraging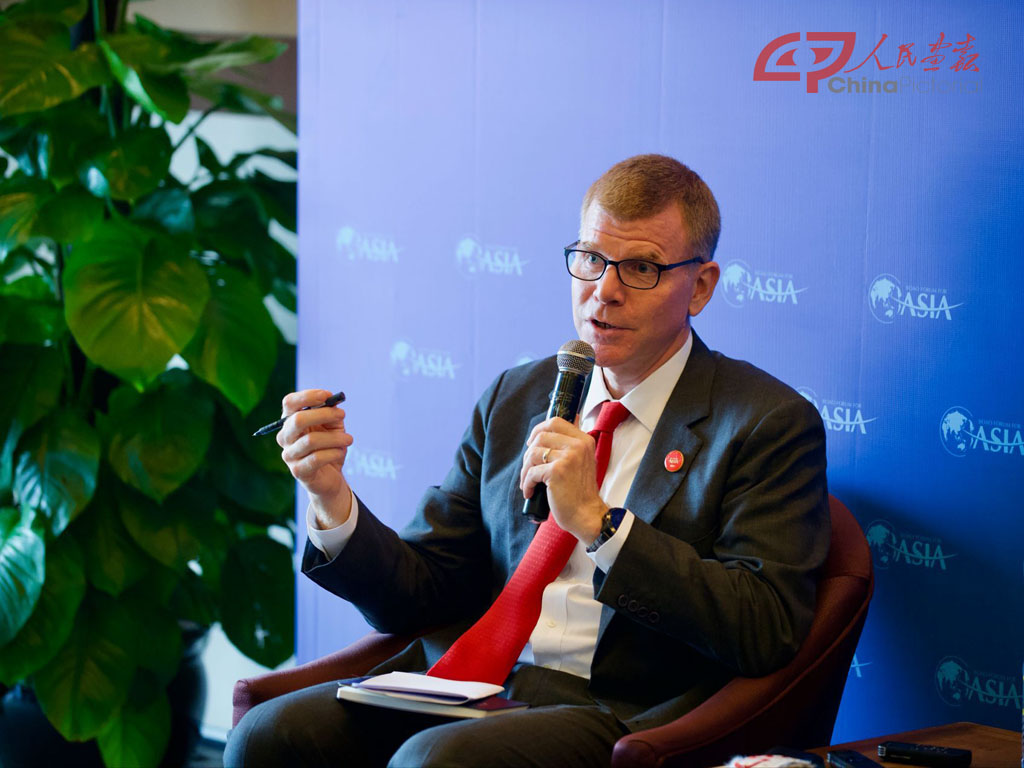 "The idea of further opening up, as was the focus of President Xi's speech, is great, especially his commitment to opening the financial sector," remarked Stephen P. Groff, vice president of the Asian Development Bank (ADB), on April 10 during his visit to the Boao Forum for Asia (BFA). "It will provide a lot of opportunities. We will definitely support it."
Even though this was Groff's seventh visit to the BFA, he was particularly impressed by Chinese President Xi Jinping's keynote speech at the opening ceremony of this year's conference. Xi declared that China would accelerate the opening-up of the insurance industry, ease restrictions on the establishment of foreign financial institutions in China, expand their business scope and open up more areas for cooperation between Chinese and foreign financial markets.
"The areas President Xi specified that China would continue opening up are exactly the right areas the country needs to focus on," Groff explained. "He set the right tone and delivered the right message at a time when a lot of zero-sum rhetoric is emerging around the world. Openness and continual reform are critical components of future global growth and cooperation."
Groff believes that free and open trade regimes have been significant contributors to underpin the development in economic growth of the world over the last 5 to 10 years. "Any move that restricts or hampers free trade will make a negative impact on global growth."
When asked about China's step to improve the investment environment, Groff responded, "It is all about ensuring investors have equal opportunities to invest in the competitive environment. President Xi put a lot of cards on the table with regards to enforcement of IP rights, judiciary reform and addressing corruption."
He noted that the moves Chinese government plans to make are "very positive" and "encouraging." He opined that it is beneficial for China as well as for the world that access to the huge market is widening.
"Increased competition in these sectors will ultimately result in increased production, increased innovation and reduced costs," Groff noted. "The opening-up measures generate win-win prospects. They are positive for the world economy as well as for Chinese consumers."
Groff believes that reform and opening-up is an important process not only for the development of China but also for Asia as a whole. "In establishing a development narrative for Asia, the example set by China is crucially important."
This year marks the fifth anniversary of the launch of the Belt and Road Initiative. "Financial integration is incredibly important for strengthening the resilience for individual countries," Groff added. "The more these countries become integrated, the less risk they absorb from each economic shock." Groff revealed that the ADB is actively linking some sub-regional programs involved with the Initiative.
As for discussions of a community with a shared future for mankind, Groff said: "The future of our world is highly dependent on international cooperation. Unilateral approaches are no longer appropriate in terms of addressing challenges facing the world today."