Ambassador of Kung Fu Fiction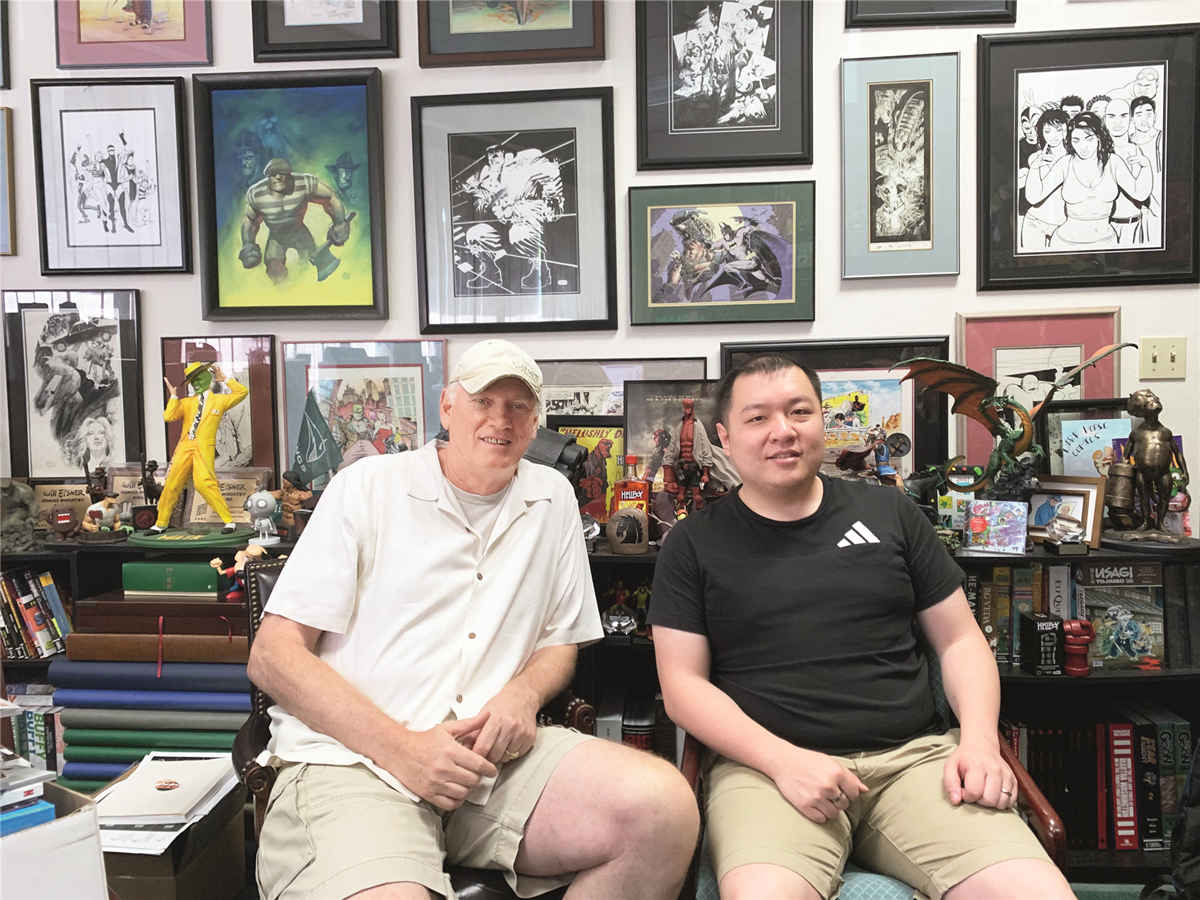 Lai Jingping and his Wuxiaworld play a pivotal role in the overseas dissemination of online Chinese literature. Founded in December 2014, Wuxiaworld is the first website dedicated to Chinese literature translated into English. It gained millions of English readers in the first year and spawned many branches of fan-driven translation websites and teams involving languages such as Spanish, French, and Russian. Today, it is one of the world's largest websites of translated Chinese novels into English.
Lai immigrated to the United States with his parents at a young age and grew up in an English-speaking environment before becoming a Chinese-American diplomat. In high school, Lai was attracted to film and television adapted from Chinese martial arts novels, but found few excellent works translated into English. So, he took Chinese courses as an elective and posted his own translations on online platforms under the pen name RWX while majoring in international relations at the University of California, Berkeley.
Lai's first attempt was Demi-Gods and Semi-Devils, a full-length martial arts classic authored by Louis Cha Leung-yung, better known by his pen name Jin Yong, a Hong Kong writer rated among the four great masters of Chinese martial arts novels. Set in the Northern Song Dynasty (960-1127), the novel examines the grievances in Wulin (literally, "the martial forest") and ethnic conflicts between the Song and the Dali, Tubo, and other surrounding kingdoms in China. The fictional world of martial arts heroes features chivalry and tenderness and how those heroes pursue their life ideals and make moral choices helped Lai better understand Chinese culture. His online pen name RWX was inspired from the character Ren Woxing in Jin Yong's The Smiling, Proud Wanderer. "Ren is very smart, free-spirited, and ambitious," Lai commented. "I admire him very much."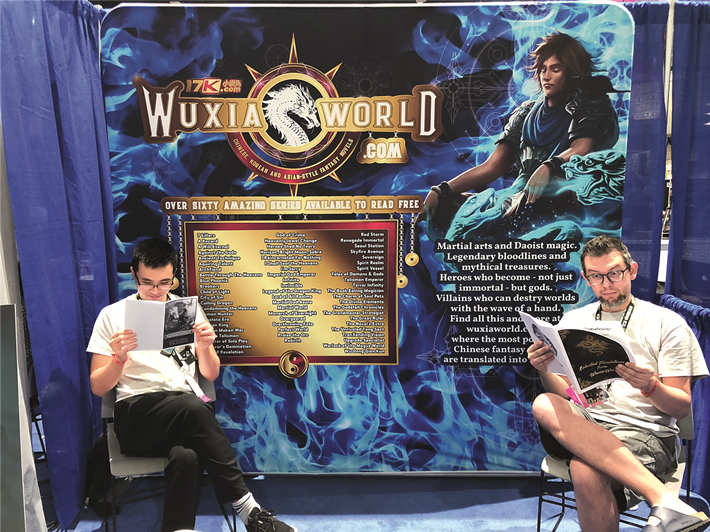 In May 2014, Lai started translating the fantasy novel Coiling Dragon written by a Chinese author whose online pen name is "I Eat Tomatoes." Completed in 2009, the novel features the fantastic journey of a teenager in possession of a "Coiling Dragon Ring," a soul-protecting sovereign artifact. During its 13-month serialization on the internet, it was viewed by more than 80 million readers with a record of up to 400,000 collections. Unexpectedly, the English version was also quite popular among Western readers, evidenced by tens of thousands of people awaiting its update at the peak. This eventually led Lai to establish Wuxiaworld, and a year later, he made up his mind to resign from the U.S. Department of State to run the website full-time.
The website has gradually expanded. Now, Wuxiaworld employs more than 30 full-time translators from all over the world: Almost all are native English speakers, 70 to 80 percent have Chinese origins and are either based in North America or Southeast Asian countries such as Malaysia. "Generally, we select one out of 10 candidates with strict requirements on their translation speed, quality, and frequency." The normal update frequency is two chapters per day, translated from 6,000 Chinese characters or so, which is not easy for translators. According to Lai, each work is assigned to one translator plus one or two editors and undergoes regular yet random checks from an operations manager to ensure quality.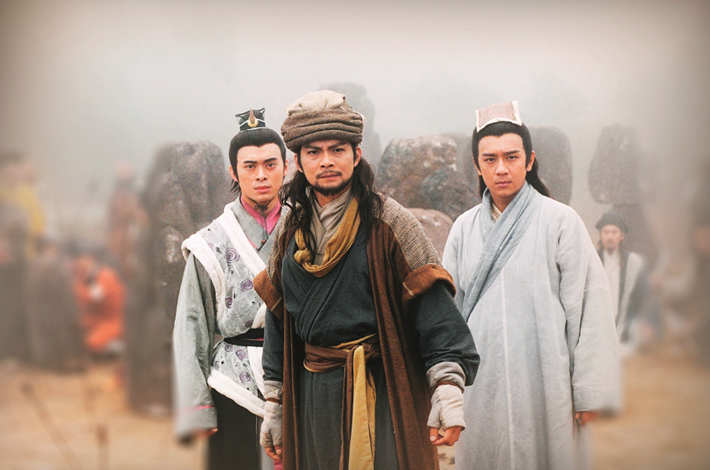 Following Wuxiaworld, hundreds of websites featuring translated Chinese literature sprouted. Among them, Webnovel launched by Chinese online literature platform China Literature amassed solid capital and an abundant copyright collection for online literature. However, Wuxiaworld still occupies a large share of the market with hundreds of thousands or even millions of active daily users. In Lai's view, Webnovel aims to cultivate more overseas authors, but Wuxiaworld focuses more on translating excellent Chinese literary works into English, which encourages its global English readers to frequent the website. Since 2021, Wuxiaworld has also been recruiting writers of online Chinese literature to submit original works, and the first to be published will officially debut next month.
Compared to traditional Chinese martial arts novels that first grabbed Lai's interest, Wuxiaworld is more like a world of fantasy novels. "I always hoped that traditional martial arts novels would find an opportunity to gain popularity in the West," Lai said. "But the feedback we got about them on our platform was not very promising. Possibly, this genre involves excessive Chinese culture and history, making it difficult to resonate with Western readers. In contrast, fantasy novels, set in a certain 'otherworld,' are connected to the culture of Western literature so they win over readers more easily."
But Lai isn't ready to give up on sharing traditional martial arts novels or those with Chinese historical background with Western readers. For example, the famous Japanese manga Kingdom, set in China's Warring States Period (476-221 B.C.), is highly popular in the West. He believes that Wuxiaworld needs to translate and introduce more suitable traditional Chinese martial arts works to overseas readers with more refined methods.
With the increasing influence of China's internet literature in overseas markets, Lai has witnessed foreign readers fall in love with and become soaked in Chinese culture, and even emerge as ambassadors of cultural exchange. The entire value of his business hinges on connecting with such people. "Whether as an American diplomat or as a cultural envoy disseminating Chinese literature via Wuxiaworld, I am devoted to bringing China and other countries closer together," he said.