Anthony Edgar: Lasting Bond with Beijing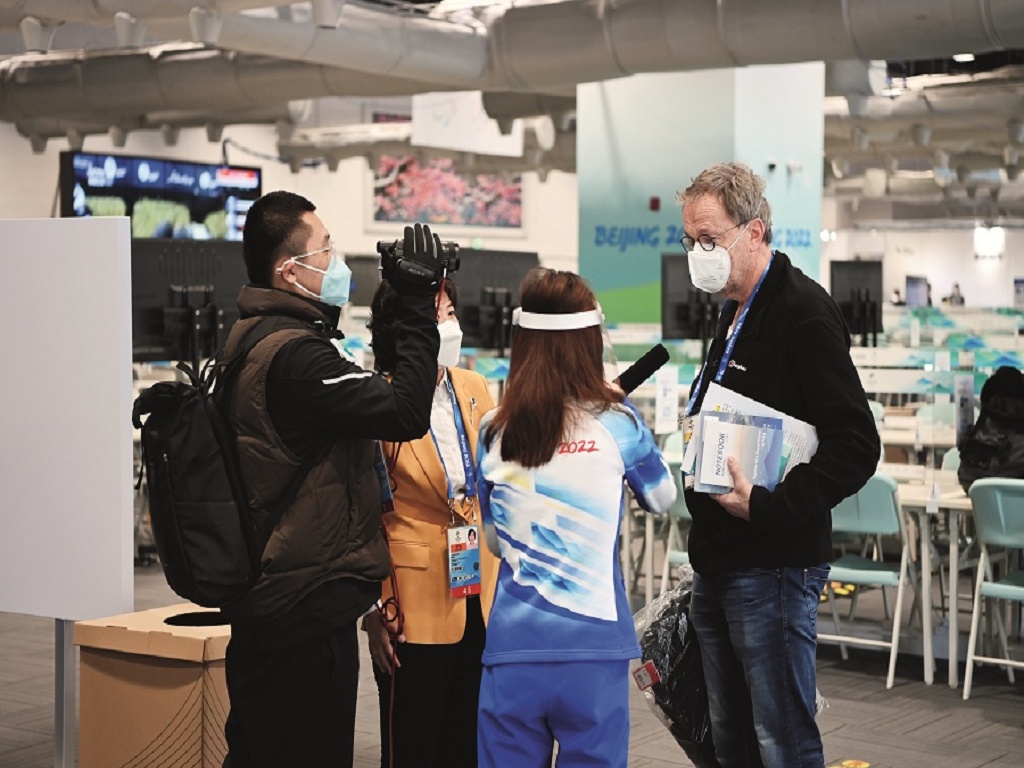 An "unexpected" message just popped up. It's from Anthony Edgar who texted with an apology to cancel the interview scheduled for the next morning since he would be at a venue then. He had just confirmed a teleconference invitation around half an hour ago.
"I have the competition schedule, but sometimes things happen, and you're just not sure so you go where you are needed," the Australian professional later explained in a rescheduled interview while emphasizing his job is to "make sure the media can do their jobs" as a senior advisor to the Media Operations Department of the Beijing Organizing Committee for the 2022 Olympic and Paralympic Winter Games.
As per the official website of the International Olympic Committee (IOC), the total quota of "E" (press) accreditations for Beijing 2022 was set at 3,000. Contrasting Beijing's last hosting in 2008 when visiting reporters could travel freely around the city and the country, the ongoing COVID-19 pandemic necessitated asking reporters to stay within a "closed loop" protected by daily nucleic acid testing and dedicated shuttle buses to connect different facilities. The policy did pose huge challenges for Edgar's team, but his 18 years of experience working in the IOC from 2002 to 2020 prepared him to contribute deftly as a committed "director" of media operations for Beijing 2022.
"Director" of Media Operations
"The media are the ultimate judges of the Games," former IOC President Juan Antonio Samaranch said on several occasions, and Edgar doesn't feel the need to prove the point since "that's the way how it generally works—the world watches the Olympic Games through the eyes and ears of the media reporting on the Games."
"It is our job to ensure the facilities and services provided to the media are good enough and that they are treated appropriately," he added. "When photographers turn up, we show them great shooting positions. When the written press is present, they get perfect viewing positions and access to the internet to the outside world. In mixed zones and press conferences, they can interview the athletes."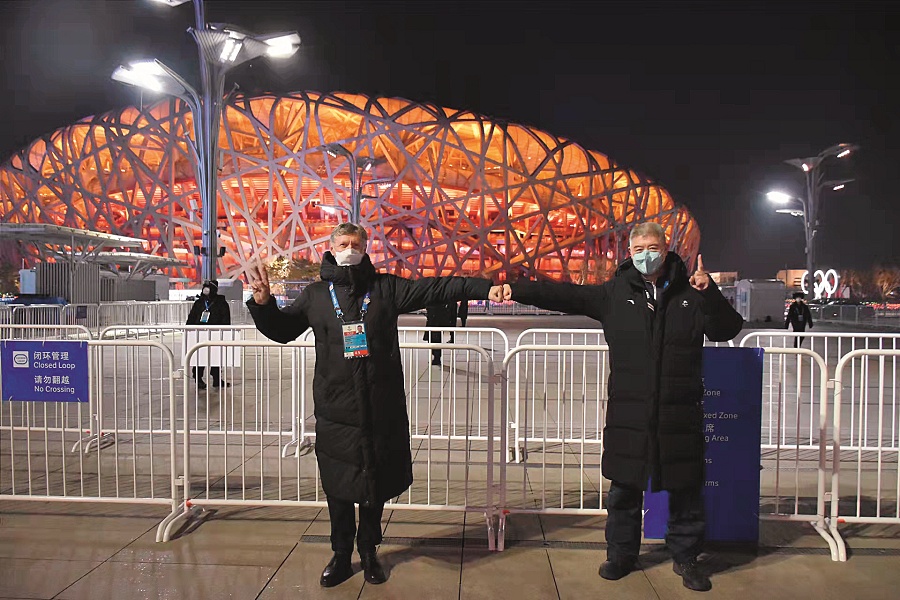 Being prepared for some unexpected "big news stories, not necessarily sports" is part of Edgar's routine as well. Russian figure skating star Kamila Valieva, for example, grabbed an intense spotlight while competing in women's single free skating after a controversial doping ruling allowed her to continue in Beijing 2022 despite a positive test.
"I went there both nights (February 15 and 17) just to assist if it was needed," Edgar recalled. "It worked perfectly. Every media seat, photo, and TV position was taken. I didn't realize it would be the top venue the night before."
But Edgar also admitted that "running a Winter Games is very different from a Summer Games" while emphasizing he gave Beijing 2022 his knowledge of all of his previous Olympic Games, not just Beijing 2008 where his job was to evaluate the work of the Organizing Committee as the head of Media Operations and chair of the Press Committee of the IOC.
A very big difference is the importance of weather because a prominent comparison can be made between "a photographer sitting on the side of a hill, covering skiing at minus 30 degrees Celsius" and "a photographer sitting inside a nice climate-controlled venue in summer."
"So that's where I was able to assist," Edgar explained with a chuckle. "If they had won to run another Summer Olympic Games, they wouldn't have needed me."
Main Media Center, Home Away From Home
A month prior to the opening ceremony of Beijing 2022, Edgar entered the "closed loop" on January 4. That day also marked the official opening of the Main Media Center (MMC), located in the newly-built pavilion of the China National Convention Center in Beijing's Olympic Green.
The 98,000-square-meter facility incorporates both the Main Press Center (MPC) and the International Broadcast Center (IBC), serving as the main hub for around 2,800 accredited press and Olympic Broadcasting Services (OBS) and Rights-Holding Broadcasters (RHBs) respectively.
Beijing 2022 reportedly became the most viewed Winter Games ever in China. Viewership on the official website was tallied at over 45 million in just the first week. The OBS reported that it delivered live feeds and digital content to broadcasters with China's advanced-transmission technology and internet infrastructure including the 3D playback for a more immersive experience.
Edgar was hesitant to take any credit for the unparalleled viewership, and opted for quiet humility. "I'm not writing the stories," he said. "It's the media organizations who come here to do the reporting and we just make sure that they can do that with our facilities and services."
Amid COVID-19 restrictions, Edgar preferred to define the MMC as "home away from home." It operated 24 hours from January 24 until February 20. "It's actually more important now because of COVID-19," he added. "Before that, the media could go anywhere to a restaurant, a chemist, a hairdresser, wherever. But (within the 'closed loop' though) almost everything is here for the media to be able to work, buy food or supplies or have a sleep if they need."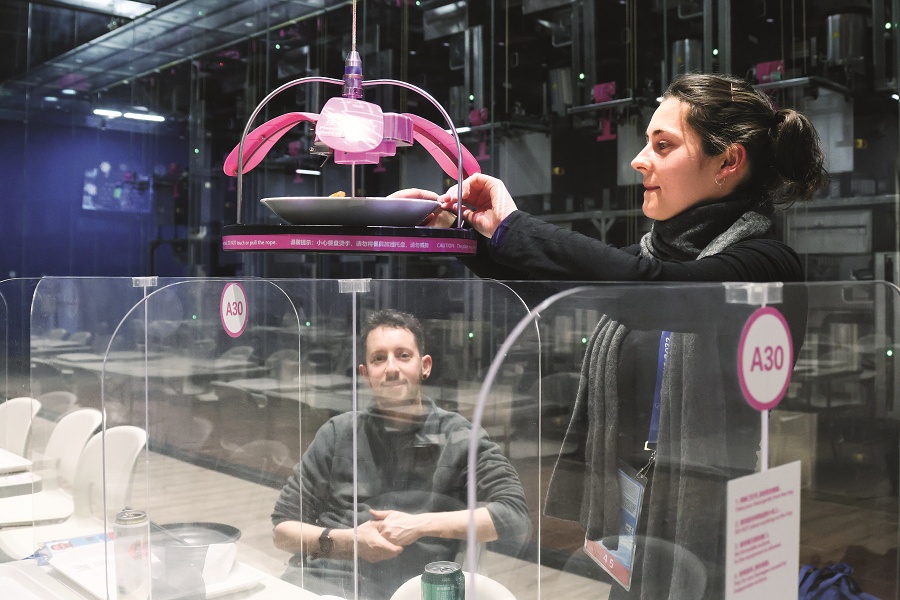 One highlight supporting Edgar's view was the 6,000-square-meter automated cafeteria outfitted to serve thousands of people at a time, with robots capable of preparing meals from hamburgers to clay pot rice. One could buy meals via a simple scan of a QR code. "While noodles are a fairly conventional dish in China, noodles served from the ceiling aren't, but that's the way lunch is dished up here," wrote one foreign media outlet.
Lao An's Observations
Well before Beijing 2008, Edgar had already been kindly called "Lao An" by his Chinese colleagues and friends after coming to evaluate the preparatory efforts as an IOC expert. By the turn of 2022, he had traveled to China over 40 times.
His wise observations have also evolved accordingly, from how amazing China is with its great heritage featuring the Forbidden City, the Temple of Confucius, the Hutong culture, and the Taoist philosophy to social change in modern times and growing confidence in Beijing, the first "Dual Olympic City" in the world.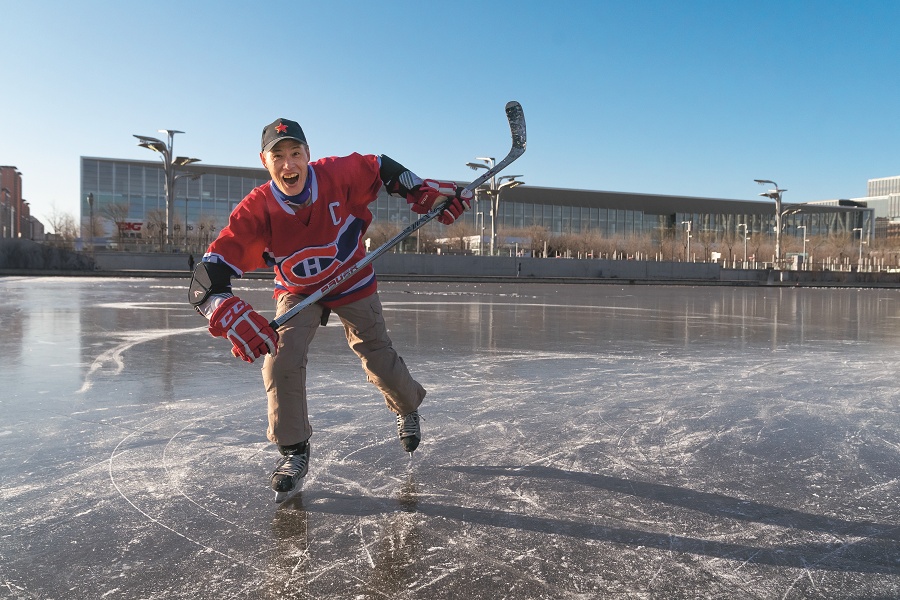 "It's an attitude change, more than anything," Edgar said. He identified the biggest difference in the local Beijing community. "In 2008, there were many people who weren't sure whether they could run it as well as others because Beijing had never run any Olympic Games before. But Beijing did an incredible job and it gave the people of Beijing great confidence in their own ability to put on world-class international events in China now."
After the Games, Edgar will return to Sydney immediately because he has been missing quality time with his family since arriving in Beijing in November 2021. Though still not sure about his future professional development in China, he will certainly return as a tourist to relish his favorite flavors at the Made in China restaurant in Grand Hyatt Beijing. "It's just my favorite Chinese restaurant in the world, and I've been there many many times."