Brick-and-Mortar Bookstore 3.0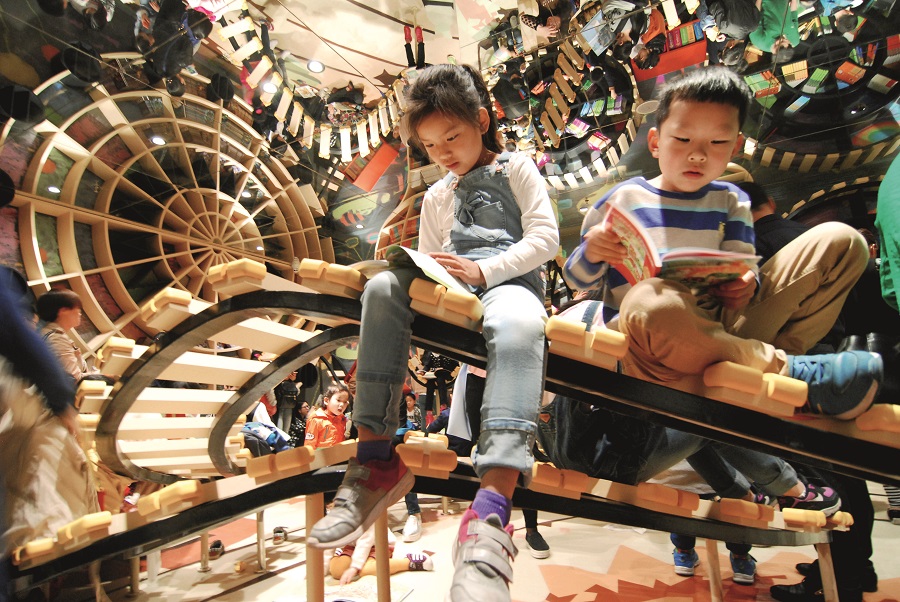 After brick-and-mortar bookstores were decimated by the impact of online retailers, some graceful and quality physical bookstores have recently emerged in China. Going to the bookstore is back in fashion.
It would be fair to say that bookstores have endured considerable ups and downs throughout the ages. A few years ago, when reading habits began changing and online retailers began selling books, brick-and-mortar bookstore began disappearing.
However, in recent years, the situation looks good for a resurgence of physical bookstores in China. According to incomplete statistics, in 2017, about 80 new bookstores opened. Thanks to preferential policies and reforms, brick-andmortar bookstores have endured a cold winter and are welcoming spring.
A report released by the book market monitoring and analysis firm OpenBook showed that in 2017, the count of Chinese physical bookstores shifted from a drop to a rise by 2.33 percent compared to the previous year.
Traditional bookshops primarily consist of books and shelves, but emerging new bookstores have taken on a new look in terms of both architectural design and book displays, gradually establishing their own brands. According to Jiang Xiliang, president of OpenBook, bookstore 1.0 sold only books, bookstore 2.0 integrated other businesses and bookstore 3.0 is just beginning.
Design Power
In Jiang's opinion, future bookstores need to attract regular customer flow and earn money by promoting cultural consumption. "The appearance of a bookstore needs to catch customers' eyes first," he explains. "In recent years, some bookstores have been acclaimed as exceptionally beautiful and become 'internet bookstore celebrities.' Such retailers are clearly outstanding in terms of design and style."
Dan Jie, president and CEO of Shanghai Yanjiyou Brand Management Co., Ltd., agrees. He believes the appearance of a bookstore represents part of the "design power." "In general terms, 'design power' is the decoration," he says. "But actually it is the ability to choose quality products and display books well as well as integrate books with cultural creative products. 'Design power' penetrates every factor attracting readers."
Beijing's most popular bookstores like Owspace, SiSPHE and Yanjiyou all have distinct styles in terms of design and book display. SiSPHE, for example, features dark green set off by red and black, greeting customers with its strong visual impact. With soft lighting and great varieties of books, the bookstore creates a reading-friendly atmosphere. "I like the design of Yanjiyou," remarks a reader in the bookstore. "I can easily find the bestsellers on a particular shelf. The space color is bright. It feels pleasant to select and read books here."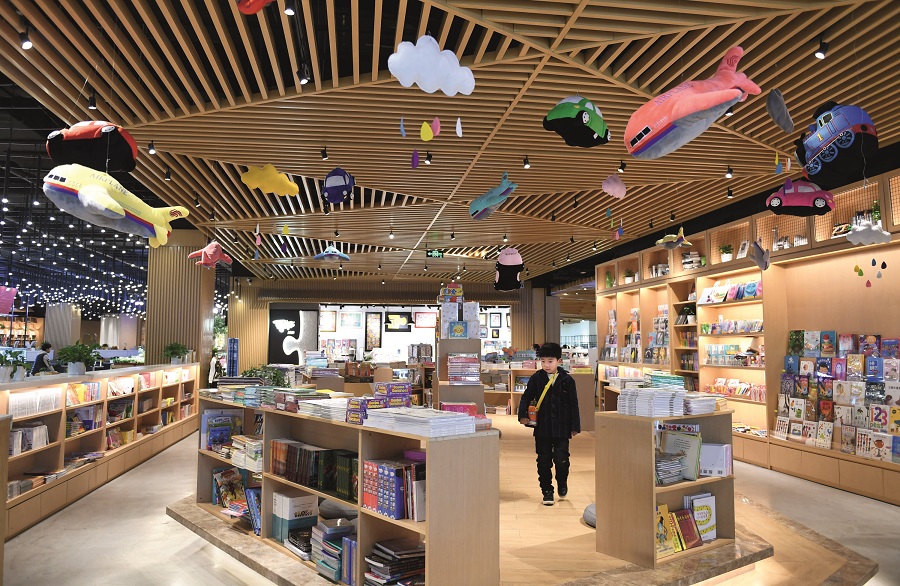 Focus on Books
Certainly, a bookstore cannot solely rely on its look and needs "substantial content," which is represented by the selection of books. Jiang Xiliang thinks that bookstores will become an entrance to urban cultural consumption, in which books and reading are the focus and core logic.
"Bookstores cannot become shopping malls or places selling cultural products," says Yang Liuqing, deputy director of the Retail Chain Department at Xinhua Winshare Publishing and Media Co., Ltd. She admits that a bookstore could maintain several revenue streams to ensure books are not the main source of profit, but books are still the heart of the establishment and a key factor in drawing customers. The further development of bookstores will still not change this point. "The industry is distinct from others," Yang stresses.
A rich cultural experience differentiates brick-and-mortar bookstores from online retailers. At present, many bookstores hold lectures and salons. Jiang wonders whether a bookstore can combine its own characteristics with cultural events like a musical festival by holding activities related to music. "Maybe a poetry reading salon," he says. "They just need to establish more connections and interactions with readers. This kind of experience can serve as a 'protective screen' against the impact of e-commerce."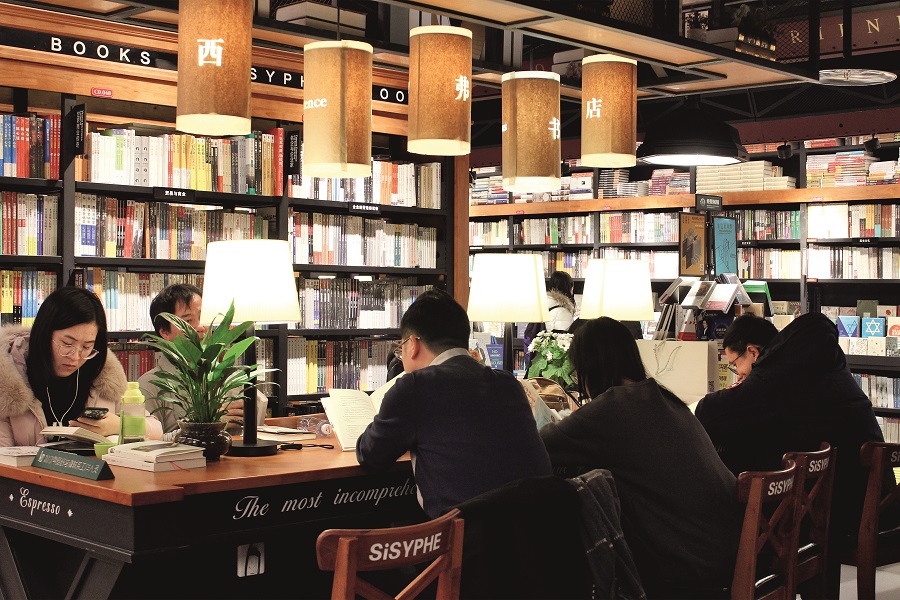 Targeted Readers
According to Yang Liuqing, while selling books and organizing cultural activities, a bookstore should segment their readers. "Rather than trying to sell books for everyone, newer bookstores tend to target specific customers," she says.
"We have branch bookstores especially for kids and others for fans of traditional Chinese culture," Yang elaborates. "Customer segmentation is the trend. For instance, Fang Suo Commune, an innovative bookstore, focuses on art. This kind of bookstore needs to pay more attention to the 'experience.' There, readers can find specific books while communicating with people sharing similar interests. This enhances the reading experience."
"Readers have good instincts to find the most satisfying content and atmosphere," adds Dan Jie. "They naturally choose the bookstores closest to their interests. Essentially, birds of a feather flock together. If a bookstore defines itself accurately and gradually establishes a brand, it can enjoy a big and stable market after attracting regular customers." Dan is optimistic about the future of brick-and-mortar bookstores. "But of course, they still have a long way