Can the SCO Bring India and Pakistan Closer?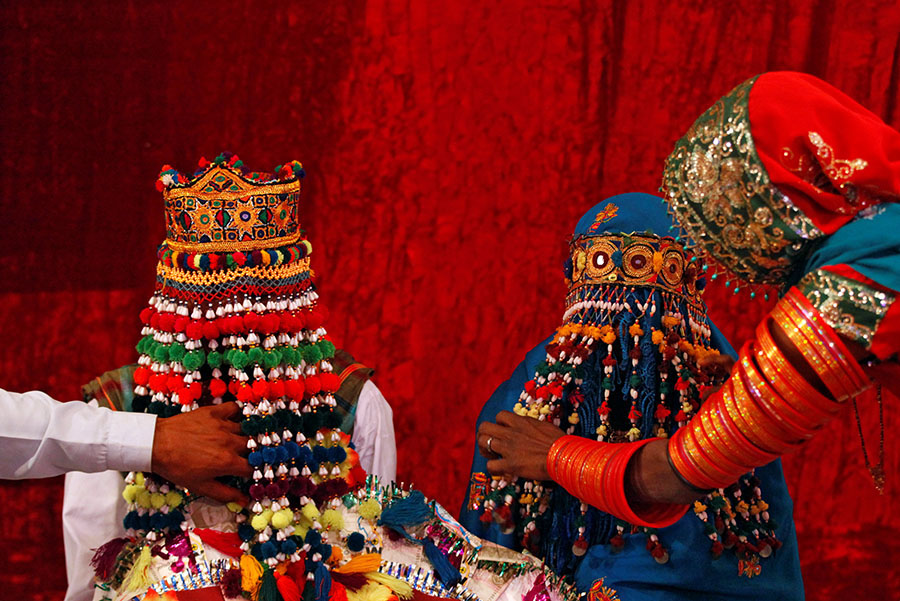 In June 2001, the creation of the Shanghai Cooperation Organization (SCO), a Eurasian political, economic, and security organization, was announced by the 'Shanghai Five' group comprising of China, Kazakhstan, Kyrgyzstan, Russia and Tajikistan. The SCO Charter was signed in June 2002 and took effect in September 2003.
At the Dushanbe, summit in 2000, members agreed to "oppose intervention in other countries' internal affairs on the pretexts of 'humanitarianism' and 'protecting human rights'; and support the efforts of one another to safeguard the five countries' national independence, sovereignty, territorial integrity and social stability." The SCO summit in Ufa, Russia, voted to admit India and Pakistan as full members. Both countries signed the memorandum of obligations in June 2016 in Tashkent, Uzbekistan, launching the formal process of joining the SCO as full members.
In 2017, at a summit in Astana, Kazakhstan, India and Pakistan officially joined the SCO as full members. Subsequently, the SCO's eight full members accounted for approximately half of the world's population, almost a quarter of the world's GDP and about 80 percent of Eurasia's landmass. As the member nations prepare for this year's summit in China's Qingdao City, the scope of their influence is poised
to expand.
But with relations between India and Pakistan on uneasy footing, a handful of potential challenges will need to be handled with tact and sensitivity. When the two South Asian neighbors became part of the SCO, apprehensions were initially raised. But because dialogue and participation of member nations are mandatory, India and Pakistan might find a better, more open and cooperative platform on which they could discuss persisting issues. The memorandum of obligations also makes joint military exercises compulsory.
Rather than focusing too much on differences, commonalities need to be harnessed and channeled properly to build a mutually beneficial relationship.
India and Pakistan are also both members of the Regional Anti-Terrorist Structure (RATS) headquartered in Tashkent, Uzbekistan, under the SCO. It is a permanent organ of the SCO, which serves to promote cooperation of member states against the three evils of terrorism, separatism and extremism. Over the past few years, the organization's activities expanded to include increased military cooperation, intelligence sharing, and counter-terrorism.
With India and Pakistan as newly admitted members of the SCO, China will likely to face increasing divisiveness within a regional economic and security organization accustomed to extreme comity and cooperative discussion. But the SCO could bring both India and Pakistan closer despite the Jammu and Kashmir disputes and rising geopolitical competition between the two Asian giants of India and China as well as bring in contrasting approaches to counter-terrorism, because of the healthy environment of 'give and take' in the SCO.
India-Pakistan tensions occasionally flare up, and Beijing may have to brace for either side using the SCO as a platform to mediate for an amicable solution. In the absence of a major incident, Beijing has admirably handled the delicacy of this situation. When asked at a press conference whether SCO membership would positively impact India-Pakistan relations, China spokesperson Hua Chunying replied: "I see the journalists from Pakistan sit right here while journalists from India sit over there. Maybe someday you can sit closer to each other." Global Times published an op-ed suggesting that SCO membership for India and Pakistan would lead to positive bilateral developments. Even if it is overly optimistic, such a development would set the right tone as the organization forges ahead.
But the odds remain stacked against China's desired outcome. Beijing needs to look no further than South Asia for a cautionary tale. In this region, both India and Pakistan are members of the South Asian Association for Regional Cooperation (SAARC). New Delhi, along with Afghanistan, Bangladesh and Bhutan, boycotted last year's summit in Islamabad because it believed Pakistan was behind a terrorist attack on an Indian army base in Jammu and Kashmir. Even with an official ban on discussing bilateral issues in its proceedings, SAARC has been perennially hobbled by the intrusion of India-Pakistan disputes. Beijing can probably keep its close friend Islamabad in line at the SCO, but New Delhi would also have to fall in line.
Regardless of bickering between countries that may break out, host China could emerge as the peacemaker of the continent if it handles the summit carefully by accepting members' genuine viewpoints and resolving their justified demands amicably.
Establishing an ongoing and lasting channel of communication between India and Pakistan is difficult. The relationship of the two South Asian neighbors has seen a number of sharp ups and downs. But while this situation presents a unique challenge for the SCO, it can also prove a litmus test. Opening up channels of communication between India and Pakistan and strengthening their relationship will go a long way towards solidifying the SCO's power and influence in the global arena.
The author is a defense analyst and retired professor of international trade.