China-US Relations in the New Era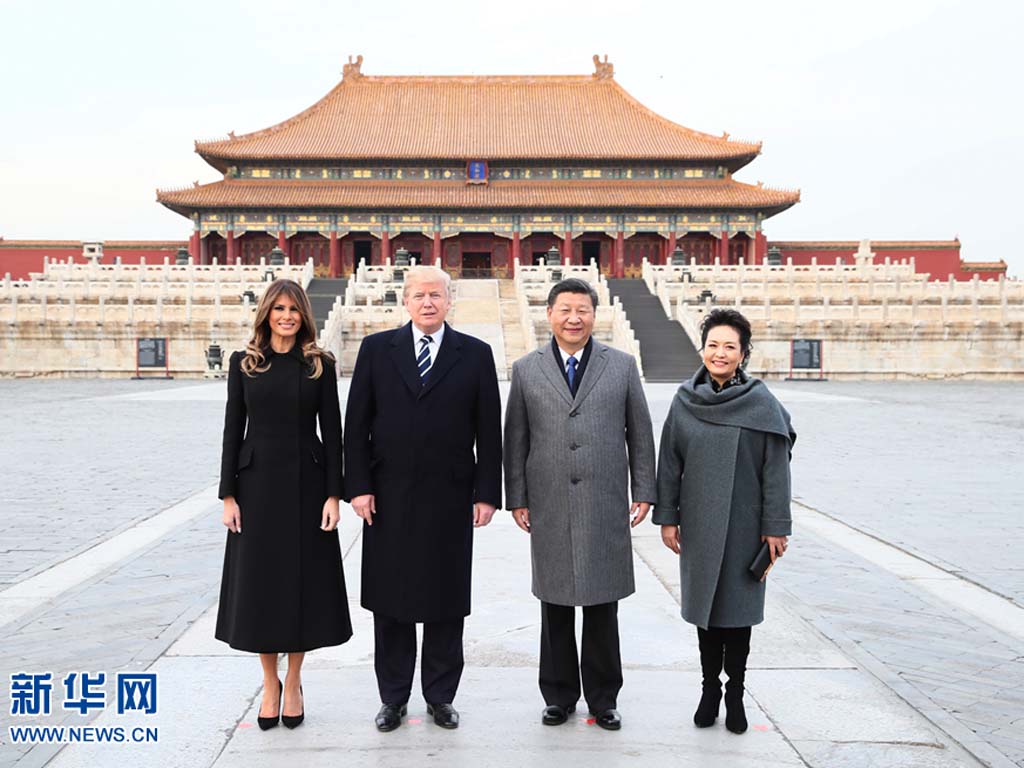 President Trump has commenced his first state visit to China, as part of his Asia trip. And the Chinese people have welcomed this president—quite different from his predecessors—with respect as well as wonder. This president has been talking about Chinese President Xi Jinping as a close friend. Both governments have been preparing for his state visit with quite a number of trade, investment, and financial agreements ready for signing. All these agreements will definitely be conducive to reducing two countries' bilateral trade deficit and creating new job opportunities in both countries.
Both sides have also not hidden or ignored their differences on bilateral, regional and global issues. However, they have viewed all these differences as negotiable and manageable even if unresolvable for a while. Trump's visit presents an opportunity for both sides to resolve outstanding issues so as to position the bilateral relationship on a more stable and sustainable footing. Both sides have been nurturing a mutual understanding and partnership, without demonstrating a cocky attitude towards each other. This harmonious and cooperative tone foretells a win-win conclusion for President Trump's China visit.
Chinese Ambassador to the U.S. Cui Tiankai emphasized that the China-US relationship is based upon cooperation, not upon confrontation. The White House Chief of Staff John Kelly pointed out that China has beaten the United States significantly on trade, but that doesn't make China an enemy. He states that China has a government that works for the people and the United States would continue a productive relationship with China. Their remarks reflect the expectations and aspirations of the two peoples and would serve as the definition of the China-US relationship in the years to come.
Before President Trump's trip to Beijing, he played golf with Abe Shinzo in Tokyo, but he did not get Abe's promises to reduce their trade deficit and open the Japanese market for American agricultural products and did not touch upon their FTA. President Trump came to Seoul and was welcomed with popular protests. He failed to make the South Korean government accept his initiative to create the trilateral military alliance among the United States, Japan, and South Korea.
After his departure for Asia, the American media and think tanks have not been silent and have competed to release various remarks on his Asia trip. The most remarkable is that Time magazine released its latest edition, declaring "China won" on its cover in both English and Chinese with the question of "#AmericaSecond". In the case of China, we have not sought to defeat another country in its economic and trade relations with other partners. We have sought win-win results. Chinese leaders and policy analysts aim at building a strong and prosperous China and lifting the living standards of the Chinese people, and co-existing with other countries in a peaceful and cooperative way. We have not sought to overtake the United States or made becoming the new superpower our national goal. The United States remains the biggest developed nation while China continues to be the largest developing country in the years to come.
China and the United States are not enemies but partners. Cooperation will certainly make both China and the United States greater and confrontation will be to the disadvantage of both countries. There are China bashers in the United States, who have been trying to interrupt the rise of China. Those people should understand that China cannot be contained. China appreciates equality, mutual respect and reciprocity in state-to-state relations. What China is pursuing is not hegemony but a community of shared future.
We host President Trump and his policy team as distinguished guests. We sincerely work together with President Trump and his team to advance better and sustainable relations between the two great nations. He arrived in Beijing from Tokyo and Seoul, burdened with frustration and anxiety. But we believe that when he departs from Beijing, it will be with a big smile on his face.
The author is a senior research fellow at China Institute of International Studies.